Wall Street Opens Higher but China Jitters Persist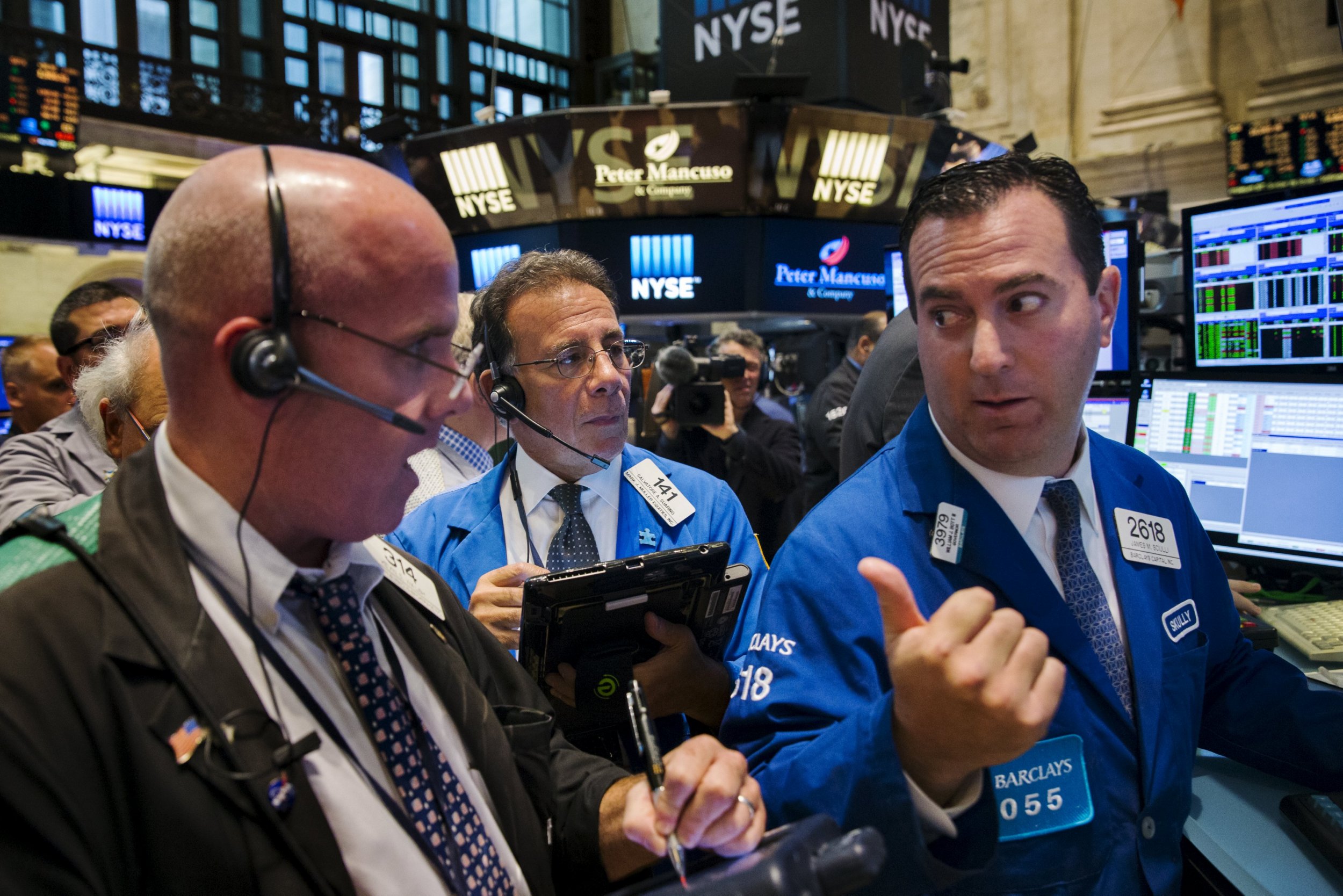 NEW YORK (Reuters) - Wall Street opened higher and European shares cut their losses on Wednesday as investors tried to shake off fears about China's slowing economy.
The benchmark S&P 500 was up 1.6 percent after about an hour of trading, off its earlier highs, helped by stronger-than-expected data on durable goods orders.
Many of Europe's main bourses, clawed their way back towards positive territory on Wednesday, having been down as much as 2 percent earlier.
China's key share indexes had attempted to move higher several times during Asian trading only to be slapped back by waves of selling, reflecting investors' views that much more support was needed from the government and the central bank.
The Shanghai Composite Index ended off 1.3 percent, its fifth straight day in the red as Beijingalso dished out another round of trading bans.
"The root of this is concern that growth in China may be a lot lower than what the market had thought," said Michael Bolliger, head of emerging market asset allocation at UBS Wealth Management in Zurich.
"They made further announcements yesterday but the market does not appear fully convinced. It has not distracted people from the fears about the economy."
At 10:00AM the Dow Jones industrial average rose 312.94 points, or 2 percent, to 15,979.38, the S&P 500 gained 37.77 points, or 2.02 percent, to 1,905.38 and the Nasdaq Composite added 94.83 points, or 2.1 percent, to 4,601.31.
Stocks had slumped in the last hour of a volatile session on Tuesday as investors were concerned about holding stocks overnight.
The CBOE Market Volatility Index was still elevated at 32, indicating significant uncertainty, but the "fear index" was well below Monday's 6-1/2 year peak of 53.3.
The dollar index, which measures the greenback against a basket of major currencies, was up 0.4 percent.
U.S. Treasuries prices fell as a surprise rise in domestic orders for durable goods soothed some concerns about a sharp deceleration in U.S. economic growth in the third quarter stemming from a slowdown inChina.
China's downturn and global market turmoil have also created fresh uncertainty over whether the U.S. Federal Reserve will begin raising interest rates this year.
Despite China's struggles, Asia markets had some bright spots including Japan's Nikkei, which saw a 3.2 percent jump and Korea's KOSPI, which showed its biggest jump in two years with a 2.6 percent increase.
Oil was a mixed bag with Brent crude futures last up 0.7 percent at $43.49 per barrel, more than a dollar above 6-1/2-year low of $42.23 on Monday. But U.S. crude was down 0.1 percent at $39.28 in morning trading.
Copper, often considered a proxy for Chinese and global economic activity, led a broad-based slide in industrial metals with a 2-percent tumble. Gold, traditionally a safe-haven asset, dipped 1.7 percent.
Michael Hasenstab, Franklin Templeton's bond fund manager, said he continued to see investment opportunities amid the turmoil currently racking financial markets.
"We expect economic growth in China to moderate, but not experience a hard-landing," he said, adding it was an inevitable normalization for an economy of its giant size.