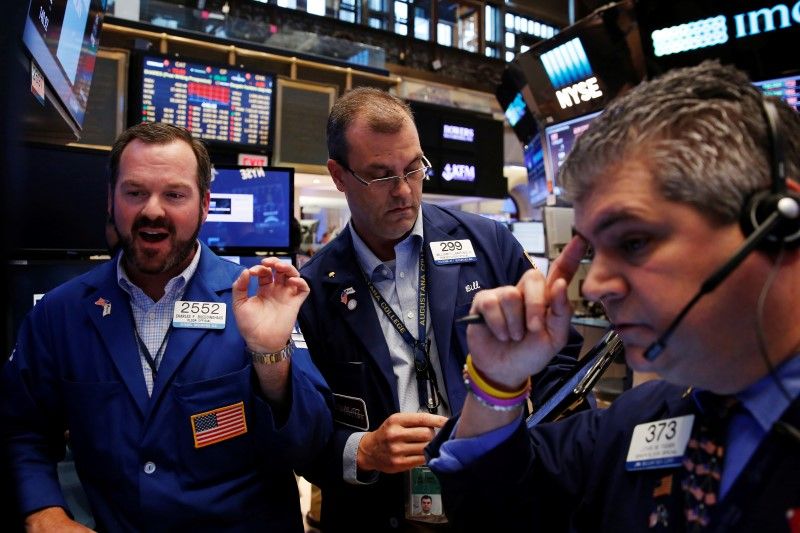 With markets reeling after Britain's vote to leave the European Union, some on Wall Street expect cooler heads to prevail over the next several sessions as investors focus domestically on the outlook for the U.S. economy and company earnings.
The unexpected decision by Britons to break away from the world's biggest trade bloc raised the specter of a slower global economy and sent stocks and currencies plunging by historic amounts on Friday.
Friday's 3.6 percent slump erased the S&P 500's gains for 2016. But even as the index suffered its worst one-day drop in 10 months, some U.S. investors looked for reasons to expect more upbeat trading next week.
They pointed to expectations that U.S. interest rates would remain low, that upcoming reports would show U.S. corporate earnings had recently improved and that Britain's breakup with the EU would be gradual, and not economy-wrecking.
"I don't think this is a catalyst that's going to cause a bear market in this country at all. People should not be going 'the world is coming to an end.' It's not," said Ken Polcari, director of the NYSE floor division at O'Neil Securities in New York.
U.S. companies do stand to lose from Britain's divorce from the EU, a process expected to take two years to negotiate.
Britain was the fifth-largest buyer of U.S. exports last year, with $56 billion in purchases, according to U.S. Census Bureau estimates. A stronger dollar versus the pound and other currencies would inevitably hurt U.S. companies selling abroad.
"There's going to be a lot of reconsideration, pausing, certain deals that were contemplated are going to change," said Steve Massocca, chief investment officer at Wedbush Equity Management. "But ultimately, this is not going to have a fundamental impact on how the world goes about doing business."
Fed Chair Janet Yellen is scheduled to speak at an event in Portugal on Wednesday and investors will want to know how she sees the so-called Brexit changing the outlook for the U.S. economy and interest rates.
Traders have completely priced out any chance of a Fed rate hike this year and are even weighing the possibility of a rate cut, federal funds rate futures suggest.
"This event pretty much ensures that unless something dramatic changes, interest rates in this country are going nowhere for the foreseeable future, and that is at the end of the day a positive scenario for the stock market," said Ted Weisberg, a trader with Seaport Securities in New York.
On Tuesday, the U.S. Commerce Department plans to release its final gross domestic product estimate for the first quarter of 2016. That and a slew of other economic data, including the Conference Board's read on June consumer confidence, could sway investor sentiment at a time when the health of the U.S. economy has become a more critical question for investors.
The second-quarter earnings season hits full force in mid-July. Improved earnings reports from U.S. companies could be good news for stocks, as they would make higher share prices justifiable on a price-earnings basis.
S&P 500 companies on average are expected to report a 3.9 percent decline in second-quarter earnings from the same quarter a year ago and a 2.3 percent increase in September-quarter earnings, according to Thomson Reuters data. However, estimates for multinationals could be cut due to the Brexit vote.