Wallaby Who Escaped From Petting Zoo on the Run From Officials
Just one day after arriving at a petting zoo in Aberdeenshire, Scotland, Eddie the wallaby escaped. The six-month-old arrived on Sunday but escaped through a small hole in a fence the next day. He was last seen outside of a pub.
He was staying at the Waulkmill Menagerie, which is a petting zoo that is home to several types of animals. Nikki Johnstone, the petting zoo's coordinator, told BBC Scotland that Eddie will be OK with eating grass and other plants he can forage.
According to National Geographic, wallabies are herbivores, and their diet mainly consists of grasses and plants.
"The cold is a bit of a worry factor because he is so little, he would need a heat lamp during our winters," Johnstone said.
She said that he posed no threat to anyone and is not aggressive to humans or animals. If someone found him, Johnstone said they can close him and the area he was found in, if possible.
National Geographic wrote that wallabies belong to the kangaroo family and are native to Australia and nearby islands.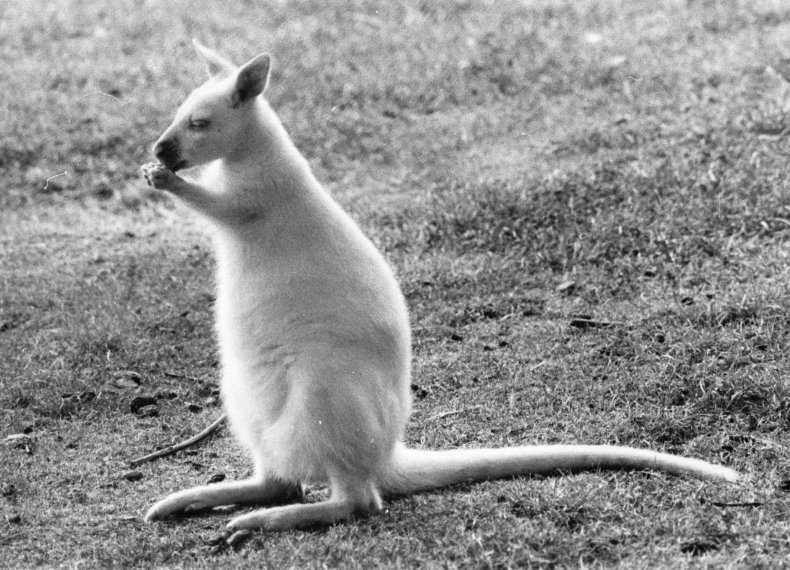 "They have powerful hind legs they use to bound along at high speeds and jump great distances," National Geographic wrote. "When wallabies are threatened by predators, or when males battle each other, they may also use these legs to deliver powerful kicks."
Johnstone said officials are unable to chase him through a field because "he's way too fast for that."
"We're just spreading the word, and have contacted drone people," she said. "I'm totally gutted and just worried sick for him—just needing him home."
Eddie isn't the only animal officials are tracking down. Newsweek reported in June that a runaway emu captured at an airport escaped once again.
CBC reported that it wasn't clear where the emu came from and the large bird was seen making its way to the fields around the airport.
Although animal control was called to help capture the bird, they reportedly were not "comfortable" handling the emu. A petting zoo agreed to take the animal, but when Bruce Meise, who runs Blackspruce Farm Tours, arrived at the airport, the emu began kicking the back of the horse trailer. The bird hooked its foot on the bottom rung of the corral and escaped for a second time.
Upon publication, the whereabouts of the bird were unknown.
Newsweek has reached out to representatives at the Waulkmill Menagerie but did not hear back by press time.