Meghan Markle's Marriage to Prince Harry Won't Be Anything Like 'Bitter' Wallis Simpson's Union With Edward VIII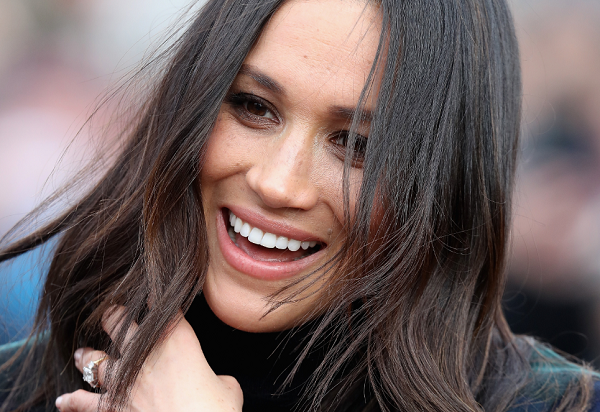 When Edward VIII publicly professed his love for twice-divorced American socialite Wallis Simpson in 1936, it cost him the British throne and alienated him from the rest of the royal family. More than 80 years later, Prince Harry got a much different response in December when he announced his engagement to Meghan Markle, an American actress who has also been divorced. All (or most) of England celebrated, and that included his regal relatives.
The vastly different responses from the public and the monarchy shed light on just how much views on divorce have changed in the U.K., Andrew Morton, a British journalist and author of the biography, Wallis in Love, said during an interview with Fox News published on Tuesday. "It's a very, very significant moment," he said.
Edward and Simpson's hostile relationship with the monarchy was common knowledge in the 1930s, and the royal family's disapproval of Simpson has been explored in books and movies, including the Netflix series The Crown. Although the couple were given the title of Duke and Duchess of Windsor following Edward's abdication in 1936, they were exiled to France and spent most of their 35-year marriage living in the shadows of his brother, King George VI, and later George's daughter, Queen Elizabeth II, who is Harry's grandmother.
When Harry and Markle shared their fairy tale of a love story with the country shortly after Thanksgiving in 2017, Markle's former marriage to Trevor Engleson didn't seem to matter. (They divorced in 2013.) Separation and divorce in England became more common in the 1970s, and Harry's own parents Princess Diana and Prince Charles divorced in 1996. By 2002, even the Church of England started to allow divorcees with living spouses to remarry.
But Markle and Simpson's American roots and previous marriages is about all the women seem to have in common.
Whereas Markle's background is already sprinkled with philanthropic efforts and charity work—a major aspect of royal life—Morton described Simpson as "quite bitter" and largely uninterested in helping others, which likely contributed to the royal snubbing of her in the 1930s.
"The huge difference is that Meghan Markle seems to have a sense of wanting to give back, whereas Wallis only ever wanted to take," Morton said. "And I think the lesson Meghan should learn is don't be like Wallis. Don't spend hundreds of thousands on your clothes or jewelry and then do nothing other than sit around because people don't appreciate that. People like to feel that the royal family live well, but at the same time give back."