Walmart Bans Cosmopolitan Magazine because It's Too Sexy and 'Offensive'
Updated | If you're someone who flips through copies of Cosmopolitan magazine while waiting in line at Walmart, you're going to need to find some new reading material.
On Tuesday, a press release from the National Center on Sexual Exploitation announced that the big-box retailer would no longer stock Cosmo in its stores. This shift, which would impact 5,000 Walmart stores nationwide, stems from what the NCOSE called the magazine's promotion of sexual exploitation.
The decision, according to the organization, will ensure that families and other individuals will no longer be subjected to what it calls "hypersexualized and degrading" content in the magazine.
"Cosmo sends the same messages about female sexuality as Playboy," said Dawn Hawkins, Executive Director at the National Center on Sexual Exploitation. "It places women's value primarily on their ability to sexually satisfy a man and therefore plays into the same culture where men view and treat women as inanimate sex objects...Customers should not be forced to be exposed to this content when they are trying to check-out at the store."
Newsweek subscription offers >
NCOSE argued further that the publication seeks to attract young girls by featuring former Disney stars on the cover of its magazine, which are "enclosed [with] sexually erotic articles."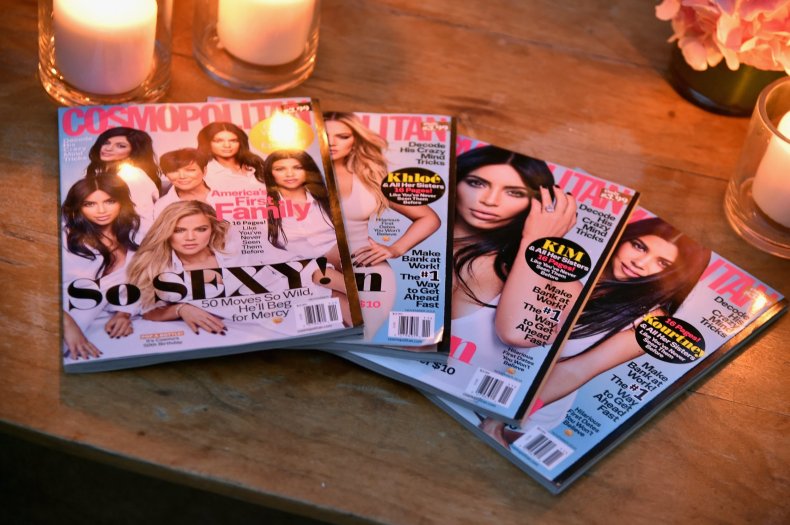 Haley Halverson, NCOSE's Vice President of Advocacy and Outreach, spoke about the development Tuesday via a Facebook Live session. Halverson insisted "all of these magazines will be moved in isolation to the magazine racks so that you have to intentionally seek them out."
In a statement provided to Newsweek, Walmart said the decision came from a regular assessment of the products it carries and how they're stocked. "Walmart will continue to offer Cosmopolitan to customers that wish to purchase the magazine, but it will no longer be located in the checkout aisles," the statement continued. "While this was primarily a business decision, the concerns raised were heard."
Newsweek subscription offers >
Hearst Corporation, Cosmopolitan's publisher, did not immediately return Newsweek's request for comment.
The all-out ban on Cosmo surfaces amid the #MeToo and Time's Up movements. After gaining traction following The New York Times' Harvey Weinstein exposé in October 2017, both movements have worked toward speaking out against and helping to end the practice of sexual harassment, abuse and exploitation towards women in all industries.
It's also not the first time Walmart battled the magazine. In 2015, it imposed policies that would place Cosmopolitan behind pocket blinders at checkout lines, according to The Hollywood Reporter. This method was meant to shield the magazine's headlines from being displayed. Rite Aid, Food Lion and Hannaford agreed to do the same.
This use of pocket blinders was surprisingly pushed by Victoria Hearst, the granddaughter of Hearst founder William Randolph Hearst. "We're not trying to censor Cosmo. We're not trying to put it out of business," she said at the time. "All we're saying is: You want to print pornography, I can't stop you. If I was [the] queen of the Hearst Corporation, this magazine would no longer exist."
Update: This story has been updated to include a statement from Walmart.
Walmart Bans Cosmopolitan Magazine because It's Too Sexy and 'Offensive' | Culture