Walmart Black Friday 2018 Nintendo Deals: Switch Games on Sale for Cheap
Walmart released its Black Friday ad for this year and Nintendo fans will want to check out what the retailer has in store for Thanksgiving weekend.
Like Best Buy and Target, there are specials on Switch bundles, games and accessories that you may want to pick up. If you're looking for deals on Nintendo 3DS systems you will want to check out what Walmart has to offer. You can check out the entire Black Friday ad, here.
Here's all the Nintendo deals during Walmart's Black Friday sale.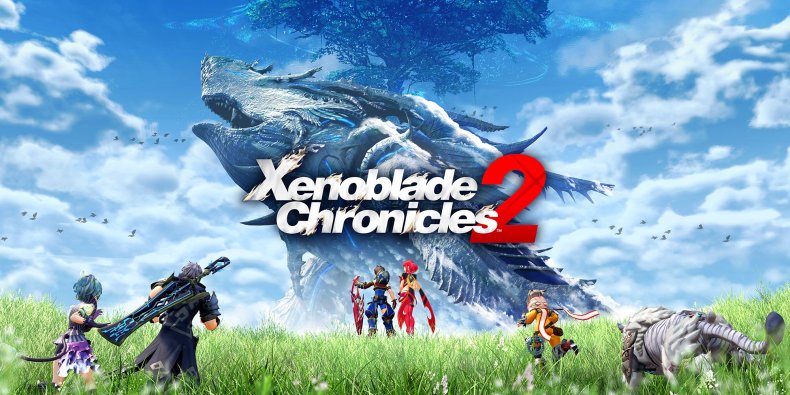 NINTENDO CONSOLES
The one Nintendo console deals that seems to be common amongst these retailers are the Mario Kart 8 Deluxe Switch and the Mario Maker 2DS bundles. Makes sense because both games are a ton of fun and are great first games for either system.
Nintendo Switch Mario Kart 8 Deluxe Bundle ($299) - Includes Mario Kart 8 Deluxe already installed
Nintendo 2DS Mario Maker Bundle ($79) - Includes Super Mario Maker already installed
NINTENDO 3DS GAME
Super Mario 3D Land ($17)
The Legend of Zelda: Ocarina of Time ($17)
Donkey Kong Country Returns ($17)
The Legend of Zelda: A Link Between Worlds ($17)
Animal Crossing: New Leaf ($17)
NINTENDO SWITCH GAMES
Walmart has a lot of Nintendo Switch games on sale during Black Friday including some of the best deals yet for certain titles. For example, you can pick up the fun (and not kid-friendly) South Park: The Fractured But Whole for just $17.
Other great Switch games on sale include Dragon Ball FighterZ, Xenoblade Chronicles 2 and Skyrim .
LEGO Worlds ($17)
South Park: The Fractured But Whole ($17)
Crash N.Sane Trilogy ($25)
Carnival Games ($25)
Rocket League Ultimate Edition ($25)
Mario + Rabbids Kingdom Battle ($25)
Just Dance 2019 ($25)
Dragon Ball FighterZ ($25)
Nickelodeon Kart Racers ($25)
Big Buck Hunter Arcade ($25)
LEGO Marvel Superheroes 2 ($25)
Scribblenauts Mega Pack ($25)
LEGO The Incredibles ($25)
Donkey Kong Country: Tropical Freeze ($35)
Kirby Star Allies ($35)
ARMS ($35)
Xenoblade Chronicles 2 ($35)
FIFA 19 ($35)
NBA 2K19 ($35)
LEGO DC Supervillains ($35)
Skyrim ($35)
Pokken Tournament DX ($35)
What do you think of Walmart's Black Friday deals? Are there are any particular Switch games you are looking to pick up? Let us know in the comments section.