Walmart Calls Actions 'Obscene' After Two Customers Pee on Merchandise
The Walmart slogan "Save Money. Live Better" is meant to evoke possibilities. But after a handful of unsanitary and violent episodes at stores across the country in June and July, "Live Better" could be a directive to some customers and employees.
On July 24 Grace Brown, 20, was caught on camera urinating on potatoes for sale at a Walmart store in West Mifflin, Pennsylvania.
Brown turned herself in to authorities the following week and was charged with lewdness, criminal mischief, disorderly conduct, and public drunkenness, according to local news station WPXI.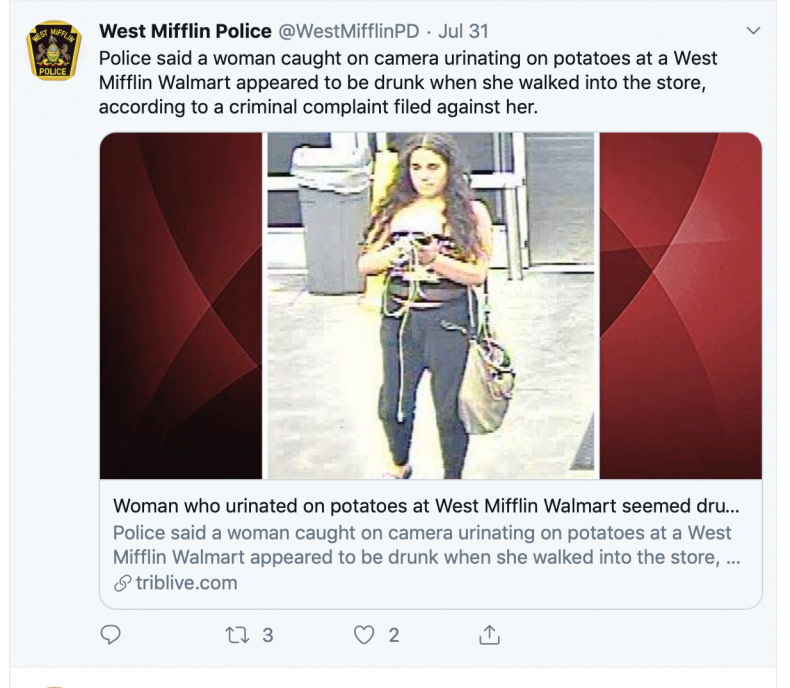 Three days later, on July 27, a 15-year-old was filmed peeing on a shelf near some wine bottles at a store near Porter, Texas. Video of that incident spread on social media.
The Montgomery County sheriff's office announced in a statement that the boy has been identified and that the county attorney's office is considering charges of tampering with a consumer product, a second-degree felony.
According to the statement, "although the other two suspects were present, no charges are being sought at this time."
Walmart issued a statement following the events saying, "The safety of our customers is a top priority. This type of obscene conduct is outrageous and as soon as we discovered what happened, we immediately removed the tainted products and sanitized the areas."
The events followed other unhygienic, and at times dangerous, activities at Walmart stores that have made national news in recent weeks.
Prior to the pee video, another clip made the rounds on Twitter. Filmed at a Walmart near San Antonio in Lufkin, Texas on June 29, the video shows a young woman remove the lid and lick the top of a half-gallon container of Blue Bell Tin Roof ice cream.
Representatives of Blue Bell Creameries, which is based in Brenham, Texas, told CNN that they had removed all containers of their "Tin Roof" flavor from the Lufkin store following the incident, including the contaminated tub.
On July 30, Martez Abram, a Walmart employee, allegedly shot and killed two coworkers at the store where they worked together in Southaven, Mississippi.
Abram is also accused of shooting a police officer who sustained only minor injuries, thanks to a bullet proof vest, CBS reports.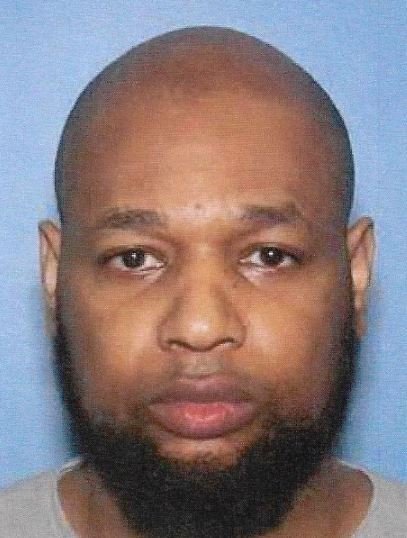 Martez Abram
Southaven Police
Southaven officials described Abram as a disgruntled employee who had recently been suspended for pulling a knife on a customer.
In a statement on Walmart's corporate website, the company's president and CEO Greg Foran wrote, "We are relieved the suspect was apprehended, and we appreciate the quick response of the local authorities and our associates. We'll continue to focus on assisting law enforcement in their investigation and on supporting our associates."