Some Opened Festive Gifts to Find Bags of Sand, Sandpaper After Fraudsters Replaced Walmart Electronics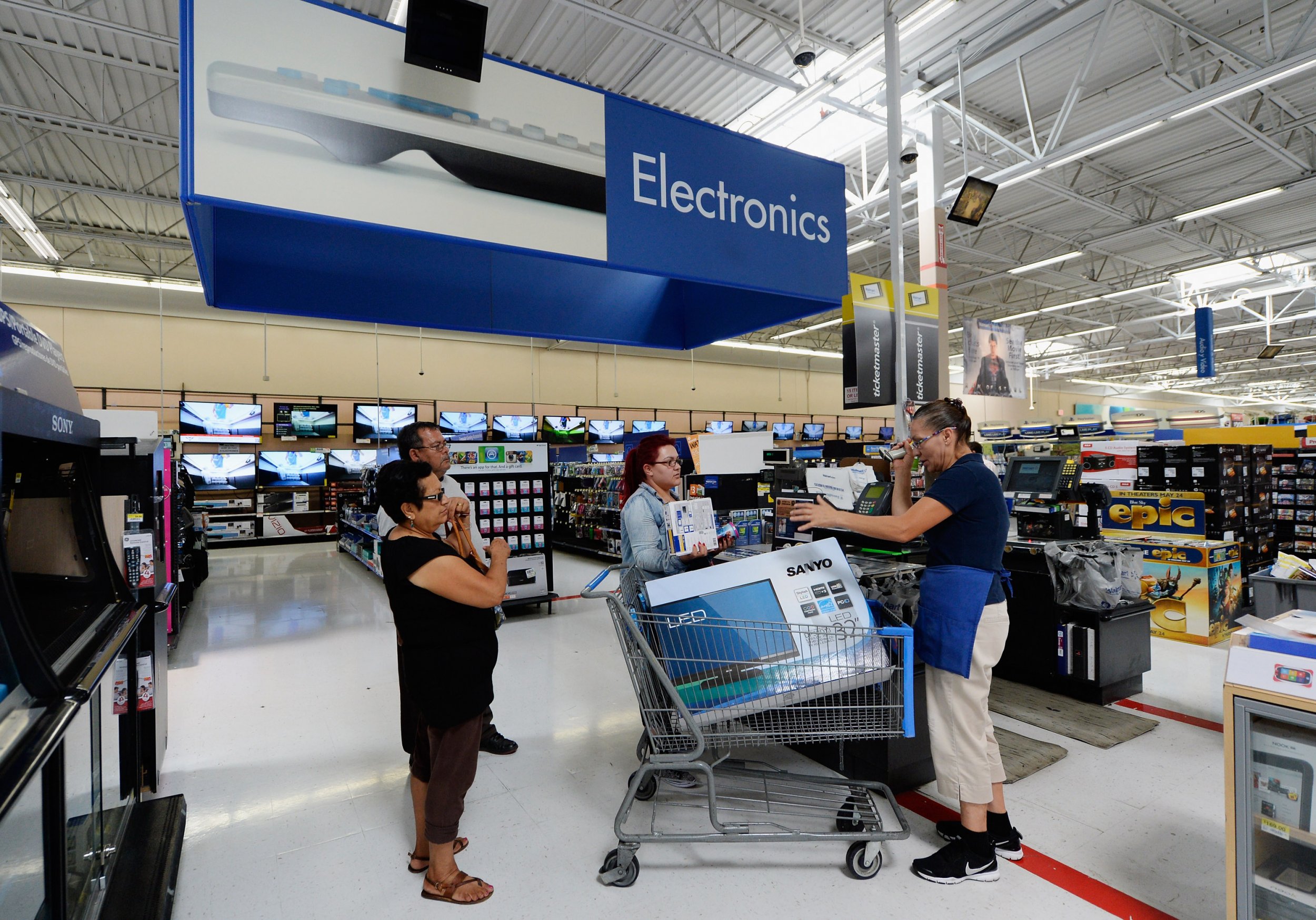 *UPDATE: 9:01 p.m. EDT –– Walmart provided a statement to Newsweek confirming their efforts to resolve the matter. "We're happy we were able to resolve this for our customer, and we encourage any customer who has an issue with their merchandise to let us know so we can help make it right. We have security protocols in place and are looking into how this happened."
Teresa Gostomski was "excited" to open a Google Home device her daughters gave her for the holiday.
But when she opened the box she found a shrink-wrapped bag of sand.
There was "…no papers, no hub, no cords, nothing," she wrote on a Facebook post from that day, first reported by The Carroll County Times.
Gostomski could see the box looked like it was "brand new" and said the sand was weighted just so to mimic the voice-activated device.
She tracked down the purchase to an Ellicott City Walmart on Dec. 15.
In the post, Gostomski detailed how she went through the shock and fury stages to taking action. She said she reached out to Google Support to alert them "in case it happened at their plant" and also "to give them the serial number" but she was apparently told that Walmart was the third party supplier and to take her issue up with them.
"My daughter is hoping they believe her and don't give her any grief [because] it's opened," she wrote in the post.
It turns out that Gostomski wasn't the only victim of the electronics scam.
Janet Bischoff posted a photo of an opened box on a community Facebook page.
She said she was anticipating opening a new Nest Hello Doorbell she bought in Eldersburg's Walmart and found a "factory sealed box… filled with sandpaper."
She later told The Carroll County Times that she bought the item on "the Tuesday after Thanksgiving" to take advantage of the sale and stashed it in a cabinet.
"There was no reason to believe it wasn't in there," she said.
When an electrician arrived to help her install the device, she said "I thought, 'Wait a minute… where's the doorbell?' I could not believe I'd been duped like this."
A Howard County Police Department officer said that the issue was for Walmart to address and said that so far, it hadn't become a criminal case. The company did not immediately respond to Newsweek's request for comment.
A Walmart spokesman told The Carroll County Times that they hadn't received many inquiries but advised afflicted customers to return to the store.
Gostomski posted an update on her account Thursday confirming that Walmart made good on her claim and "accepted the return."
She wrote that the store was "genuinely shocked to see that it had happened."