Walmart Has Been Quietly Convincing the Unvaccinated to Get Vaccinated. Here's Their Secret | Opinion
Nearly a year into the largest vaccine rollout in history, the U.S.'s efforts have yielded among the lowest inoculation rates of any industrialized democracy on the globe. Our media and politicians all too often blame the unvaccinated for their hesitancy, casting them as unreachable Trump voting conspiracy theorists who will refuse to accept the facts. It's a view popularized by many who—not coincidentally—advocate for "mandate or bust" approaches.
But is this perspective really born out by the data? Our data suggests that the unvaccinated—even in red states—can be reached.
Our Rutgers-affiliated NGO, the Network Contagion Research Institute (NCRI), set out to create a data-driven forecast of vaccine reluctance. In collaboration with tech leaders from Google and Walmart, the NCRI developed a large-scale climate model of vaccine reluctance. And what we found was that vaccine reluctance was correlated with a number of factors, including ethnic composition, searches on Google about side effects, wealth and inequality, partisanship in voter outcomes, percentages of health-challenged individuals, and tweets about COVID-related conspiracies.
Through the lens of our rich climate model, we like others in the field found that the vaccine hesitant included a kaleidoscope of ages, sentiments, and political affiliations and ethnicities. And based on our analysis, we created a map of exactly where they are, both geographically and with respect to their vaccination concerns.
But the most interesting thing we found was not who didn't want the vaccine, but who was succeeding in changing their minds. Walmart, the megastore, was managing to reach hesitant communities, even red ones, and get their members vaccinated. And our analysis of their data seems to indicate that they have been especially successful with the three most vaccine-averse groups: Trump voters, evangelicals and African Americans.
How did they manage this success?
It was not by accident. Walmart has been programmatically reaching into hesitant communities with an approach based on "meeting people where they are," working with the leaders and members of these communities, both where they live and as they are found. If the main factor in people being vaccine averse is a lack of trust in the medical and political establishment, Walmart countered that distrust by partnering with organizations, individuals, and even sports teams with a lot of trust in over 200 communities. And it was wildly successful.
The lesson is clear: It helps everyone feel respected when community members become active participants in addressing the concerns of vaccine reluctance.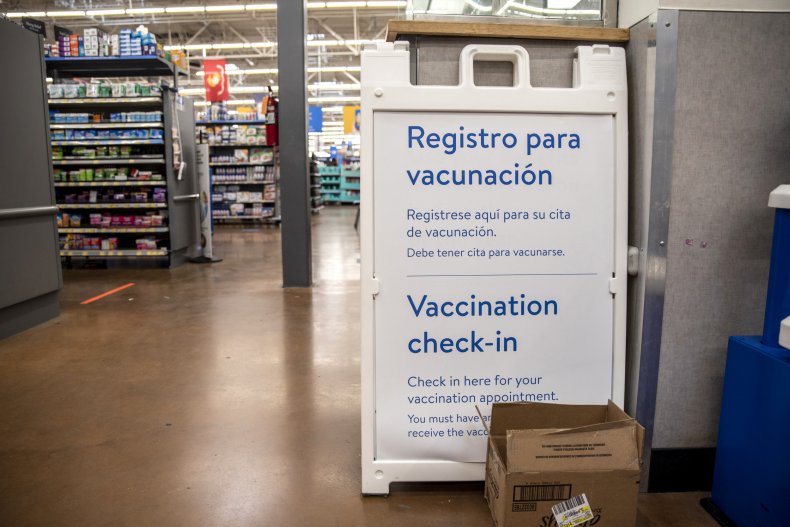 This data may provide unwelcome news for those who believe that mandates are the only solution for vaccination. Our data suggests the tool kit for reaching the unvaccinated is more dynamic than they might imagine.
NCRI's climate model, which goes down to the county level, can serve as a map to turn what you might think of as problem communities into the very communities we should enlist to help us solve problems. The rest of the corporate community, as well as local health clinics and vaccine distributors, should join Walmart and replicate its success.
America takes great pride in its ability to imagine possibilities and persuade others to see them as well. When it comes to vaccine reluctance, the time has come to revisit the oldest of American traditions, to think outside the box in the face of a crisis, and perhaps, surprise the rest of the world while we're at it. Taking stock of the history and character of all Americans on this basis, perhaps we can finally begin to look past red, and take notice of the white and blue close behind.
Adam Sohn is the Chief Executive Officer of the Network Contagion Research Institute. Joel Finkelstein is the Co-Founder and Chief Science Officer of the Network Contagion Research Institute and Fellow at the Miller Center for Community Protection and Resilience, Rutgers, the State University of New Jersey.

The views in this article are the writers' own.