Walmart Tests Self-Driving Cars for Grocery Delivery in Houston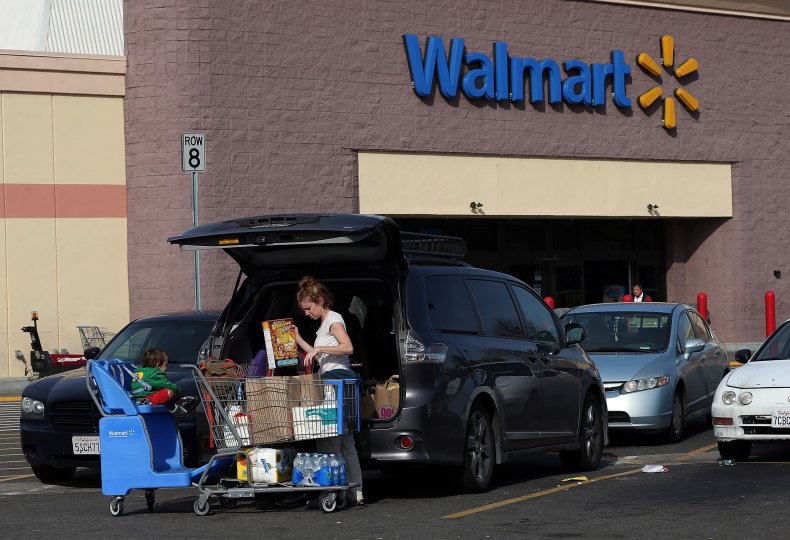 Walmart announced a partnership with the robotics company Nuro on Tuesday to test a system for delivering groceries with self-driving vehicles beginning in January 2020.
The retail giant has been in the grocery delivery business since 2011, when it first began to pilot a program in California that allowed customers to order their groceries online, Reuters reported. This new program with the California-based tech company, which has worked on autonomous vehicles in the past, will be tested in one Walmart grocery store in Houston, Texas, the fourth-largest city in the United States by population.
"The Walmart mission is to help people save money so they can live better," Nuro noted in a blog post published Tuesday about the partnership. "Walmart's dedication to its customers aligns with Nuro's mission of accelerating the benefits of robotics for everyday life through improved convenience and delightful experience."
The service will be available at the Walmart Neighborhood Market location at 9700 Hillcroft Street in Houston, a spokesperson for Walmart told Newsweek in an email. The spokesperson also wrote that the self-operating vehicles will deliver in the ZIP codes 77096, 77035 and 77401. The three ZIP codes cover an area near Rice University, located in southwestern part of Harris County.
Part of the 77035 ZIP code delivery area falls within one of Houston's many "food deserts," or areas where fresh, healthy food is not readily available to residents, according to the Houston Area Food Access Analysis Tool. As reported by the the Houston Chronicle, almost 250,000 people in the Houston area do not have access to nutritious food. They are only part of the estimated 23.5 million Americans living in food deserts. Usually, food deserts are home to ethnic minorities and people whose incomes are lower than the national average.
As the Chronicle reported, the food desert problem in Houston has prompted the city to partner with local farmers associations and farmers markets to deliver fresh food to residents who cannot afford to drive to grocery stores outside their neighborhoods or pay for delivery.
As for the delivery program with Nuro, Walmart has not yet determined how much it will cost to use, the Walmart spokesperson told Newsweek.
"We're already bringing the best of Walmart to our customers through Grocery Pickup and Delivery," the senior vice president for digital operations for Walmart U.S., wrote in the press release. "By continuing to test autonomous vehicle capabilities, we're better able to understand the path self-driving technology can take us down the road."
According to Nuro, participants who have opted-in to the service will be able to test the self-driving deliveries.
As reported by TechCrunch, Walmart's collaboration with Nuro is by no means the company's first foray into autonomous delivery. It formerly endeavored to test this method of obtaining groceries in other states with other companies, including Postmates, Ford Motor Company and Udelv.