Walmart Sued by Justice Department for Allegedly Refusing to Employ Naval Reservist Due to Upcoming Duties
The Justice Department has filed a lawsuit against Walmart after they allegedly refused to hire a Naval Reservist because she needed two weeks off in the summer for training.
The lawsuit, filed in the District Court for the District of Colorado on behalf of Naval Petty Officer Third Class Lindsey Hunger, accuses the company of violating discrimination laws for not hiring Hunger due to her upcoming naval reserve duties.
Hunger applied for a summer job at Walmart in Grand Junction, Colorado, in May 2016. During her application, she informed Walmart's personnel coordinator during a phone call that she will need two weeks off in the summer in order to complete mandatory training for the Navy Reserve.
The personal coordinator allegedly told Hunger that the company would not be able to grant her the time off and ended the phone call. Walmart never got back in touch with Hunger regarding her application.
Newsweek subscription offers >
The lawsuit accuses Walmart of violating the Uniformed Services Employment and Reemployment Rights Act of 1994 (USERRA) which protects servicemembers from discrimination in the workplace based on their military service or affiliation.
"Servicemembers risk their lives to protect all of us. They deserve our full support, and the law does not permit employers to use military service as a reason to deny servicemembers jobs and other employment opportunities," said Assistant Attorney General Eric Dreiband of the Civil Rights Division.
"Defending servicemembers is very important, and the U.S. Department of Justice will continue aggressively to enforce the Uniformed Services Employment and Reemployment Rights Act and other federal laws that protect servicemembers."
Hunger, who was supporting two young children at the time, was then unable to find a job for the rest of summer or fall.
Newsweek subscription offers >
"The members of our Armed Forces routinely make personal sacrifices to protect our nation. The least we can do as a nation is ensure they aren't discriminated against for making these sacrifices," said U.S. Attorney Jason R. Dunn of the District of Colorado. "When such discrimination does occur, this office and the Department of Justice will step in to right that wrong."
In a statement to Newsweek, Walmart said: "We do not tolerate discrimination of any kind and the allegations being made are extremely disturbing. We have policies and training in place to help ensure we are compliant with all laws, including USERRA. We take this seriously and will respond with the court as appropriate.
"We're one of the largest employers of both active military and veterans. At any given time, Walmart has several thousand associates on military leave of absence. In 2012, Walmart signed a Statement of Support for the Guard and Reserve and we remain committed to our military members."
Earlier this month, a former long-term Walmart employee was awarded $5.2 million in damages after he was fired from his job after 16 years because the company said they could no longer accommodate his disability.
The worker was let go from his cart pusher role in Beloit, Wisconsin, after a new manager started working at the store.
Within a month, the disabled man was asked to resubmit medical paperwork in order to keep his reasonable accommodations required for his job. For the previous 16 years the man, who has a developmental disability and is deaf and visually impaired, was able to work with the assistance of a job coach provided by public funding.
"The employee's conditions had not changed," the U.S. Equal Employment Opportunity Commission (EEOC) said in a statement.
A Wisconsin jury awarded the employee $200,000 in compensatory damages and an additional $5 million in punitive damages after ruling the worker was unjustifiably fired.
Walmart dismissed the claims and the fine against them, insisting they did all they could to accommodate the worker.
"We are deeply sorry this matter reached this point. We don't tolerate discrimination of any kind, and we routinely accommodate thousands of associates every year," the company said in a statement.
"We attempted to accommodate [the employee's] severe limitations for several years but ultimately that was no longer feasible. We believe we could have resolved this issue with [the employee], however the EEOC's demands were unreasonable. We are disappointed in the outcome, do not believe the verdict is supported by the evidence and are weighing our post-trial options."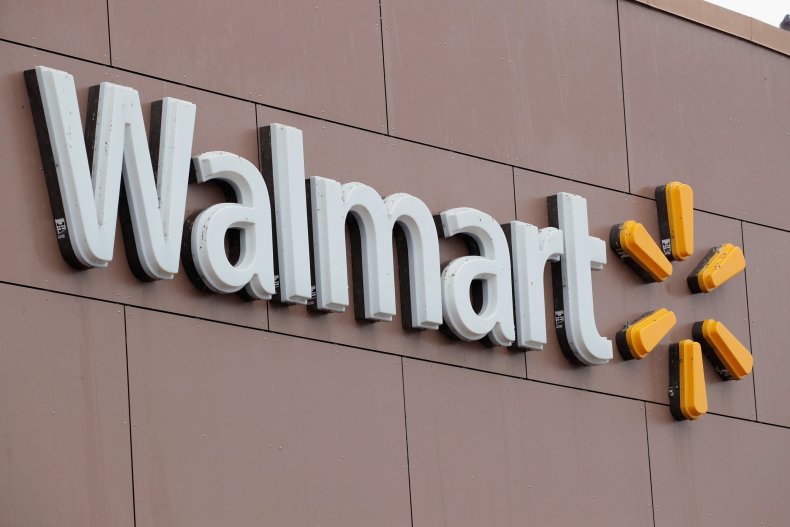 This article was updated with comment from Walmart.
Walmart Sued by Justice Department for Allegedly Refusing to Employ Naval Reservist Due to Upcoming Duties | U.S.