Walmart Memorial Day TV Sale 2019: Best Deals On Smart TVs
Smart TV Deals
Memorial Day 2019 is nearly here and retailers like Walmart are ready to offer consumers deep discounts on their favorite Smart TV brands. Find out all the best deals and price cuts available through May 27, here.
For most Americans, Memorial Day means summer has finally arrived. While teachers and kids rejoice at the much-needed reprieve, friends and family look forward to the holiday as a chance to spend quality time with those they care about. Regardless of what your holiday plans may be, one thing is certain: Memorial Day is also a great time for bargain shopping. Many retailers offer deep Memorial Day discounts on everything from electronics to swimming pools.
This Memorial Day, Walmart is slashing prices on some of its most coveted items: Smart TVs. While many might consider Black Friday to be the ultimate shopping day, some of the deals Walmart is rolling out this Memorial Day are beating even the best Black Friday sales prices by as much as $30 - $50. To help you make the most of Walmart's Memorial Day 2019 TV deals, we've compiled a list of the best models and savings we've seen so far. We've also cross-checked the deals at other retailers and no one has been able to beat Walmart's sales. If you're looking for a new Smart TV, now is the time to begin shopping. Walmart's Memorial Day Sale is active now and runs through May 27.
Happy Shopping!
Walmart Memorial Day 2019 Sales: Best Smart TV Deals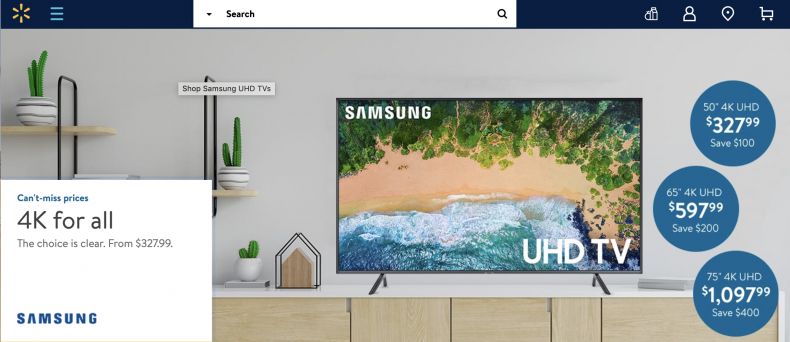 65-75 inch
55-inch
50-inch
43-inch and below
Found a better deal on Samsung, RCA, Sceptre or other Smart TV brands online? Share your findings in the comments below!