Big box retailer Walmart will no longer sell firearms in its New Mexico stores after a universal background check measure went into effect in the state on Monday, requiring federally registered firearms sellers to facilitate gun sales between private parties.
Instead, the company opted to drop the federal licenses for its New Mexico locations altogether, preventing Walmart from selling guns within state lines.
The New Mexico law, enacted in March after Democrats captured the reins of statewide government for the first time in eight years, expanded background check requirements for firearms sales to include transactions between private parties, a level of scrutiny that federal law does not require.
To facilitate these sales, the new law mandates that federally licensed gun sellers such as Walmart, who are already required to conduct background checks by querying the FBI's National Instant Criminal Background Check System (NICS), assist private sellers by conducting background checks on their behalf.
"As a general merchandise retailer and grocer, Walmart is not currently designed to conduct background checks for private-party transfers under New Mexico's new firearms law," Walmart's director of communications Tiffany Wilson told Newsweek in a written statement. "The company has decided to surrender its [licenses] and no longer sell firearms in our New Mexico stores."
Wilson cited fears that the law would require Walmart employees "to handle and potentially store handguns and modern sporting rifles," which she said were firearms that the retailer "does not sell" and that employees are "not trained to handle."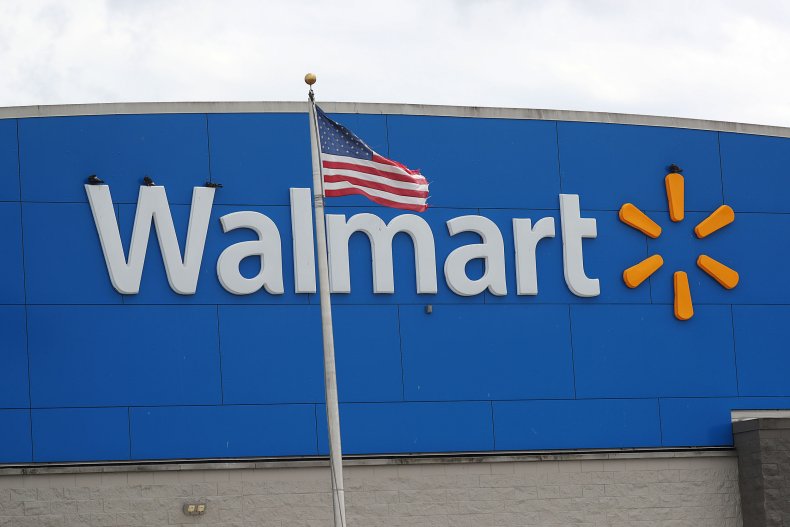 In a statement to Newsweek, Democratic Governor Michelle Lujan Grisham's office defended the move as an effective tool to advance public safety.
"Background checks are shown to be both lifesaving and overwhelmingly popular," the governor's press secretary Nora Meyers Sackett said. "The governor stands behind the reasonable expectation of any business facilitating the sale of firearms to be able to create or maintain an environment where quick, noninvasive background checks can be completed in a safe manner. If those who sell firearms are not able to do so, discontinuing such sales would seem to be the right move."
While universal background checks increase the regulatory burden for those who are prohibited from owning firearms, the efficacy of expanding checks alone has been called into question.
In June, the Johns Hopkins Center for Gun Policy and Research released a study which found that, by themselves, universal background check requirements did "not decrease lethal gun violence." The report concluded that the only effective way to screen prospective gun owners was to establish a licensing program, which could be implemented in conjunction with expanded background checks.
According to the study, after Connecticut required gun owners to first obtain a license from the state in 1995, a 40-percent drop in gun homicides and a 15-percent drop in gun suicides were attributed to the new rules.
The New Mexico Sheriffs' Association staunchly opposed the background check bill before its passage. In a cache of e-mails obtained by the gun-violence prevention group Brady that was seen by Newsweek, Cibola County Sheriff Tony Mace wrote in a message that was distributed to dozens of county sheriff's offices: "Our only chance is for EVERY Senator to be flooded with emails and phone calls opposing Senate Bill 8 or their universal background will be NM law. Call and write now. SPREAD THE WORD NOW."
This article has been updated to include a comment from the New Mexico governor's office.