Walmart, Scene of Epic Anti-Masker Showdowns, Lifts Mask Mandate
Walmart announced on Friday that it will no longer require fully-vaccinated customers or employees to wear protective masks inside their stores. The country's largest retailer sent a memo to all of its employees stating that Walmart and it's Sam's Club stores won't require them unless local or state laws still require mask to prevent the spread of COVID-19.
The announcement comes one day after the Centers for Disease Control and Prevention (CDC) released new guidelines for fully-vaccinated people no longer needing to wear masks for most indoor settings.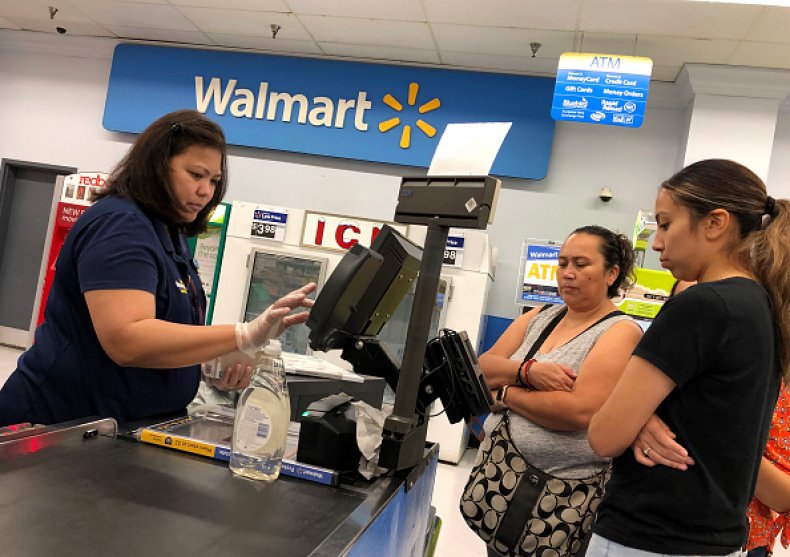 Trader Joe's earlier on Friday stated it was no longer requiring fully-vaccinated people to wear masks, but other retailers like Target, Kroger and CVS were still reviewing the guidelines. CVS and Walgreens, though, administer the vaccination in many places, which could mean they keep the mask mandate in place.
Walmart said it was offering a cash incentive to coincide with the freedom of being mask-free.
"We're encouraging all associates to get vaccinated and help end this pandemic," three top Walmart executives said in their memo. "Do it for your health, your family, your friends, your community and your country—let's help reach our national vaccination goals by the Fourth of July."
Walmart stores notoriously became the epicenter for fights and verbal showdowns from coast-to-coast over the mask mandate. In Florida last July (2020), two people got into a fight at a Florida City store, wreaking havoc into the aisles of the South Florida location. A video shows four people yelling at a man for not wearing a mask, and hit its peak when one masked man grabbed a tool and charged toward the other.
A month before that, and about four hours north in Orlando, an older man fought his way into a Walmart after he was asked to wear a mask to enter. Although a store employee tried to get the man to leave until he got a mask, the man shoved the employee aside and went on about himself inside the store.
In November last year at a store in Vancouver, British Columbia in western Canada, a Walmart employee asked a 30-year-old man to wear a mask, and the man is later seen punching the employee. That man was later arrested at his home.
In Alaska last August, a man became irate and had a meltdown (caught on video) after he was made to leave the store since he wasn't wearing a mask.
In July of 2020 in Martinez, California, a man in that Walmart asked a woman why she wasn't wearing a mask. This turned into a shouting match, also caught on video.
-