Walmart Wants to Help You Shop for… Health Insurance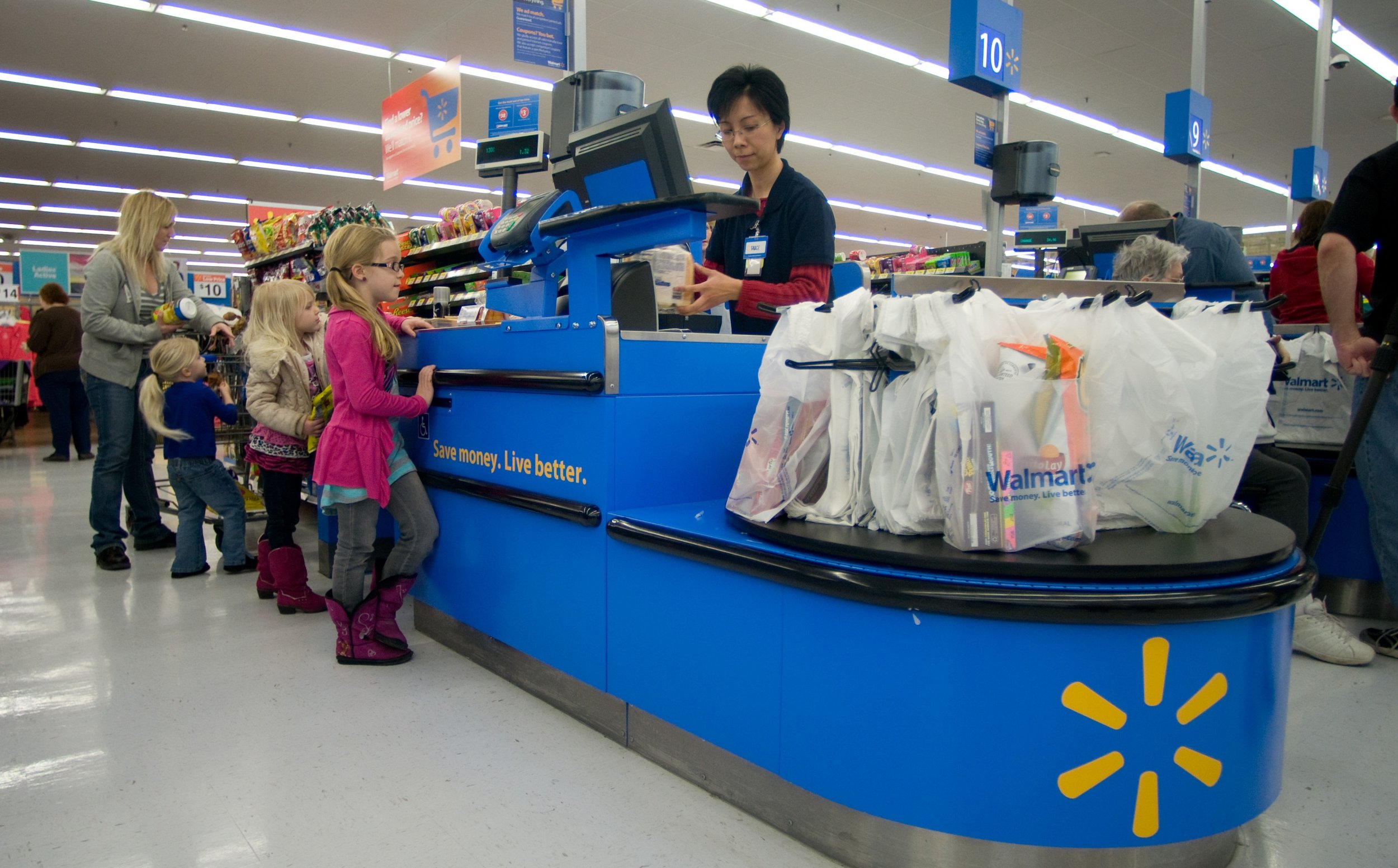 Retail giant Walmart has already positioned itself as a grocery store, discount department store, pharmacy and bank. Now, it also wants to help you shop for health insurance.
On Monday, the company announced plans to launch "Healthcare Begins Here," a new program that will help customers navigate through health insurance options and pick plans.
"For years, our customers have told us that there is too much complexity when it comes to understanding their health insurance options," Labeed Diab, president of health and wellness, said in a press release issued by Walmart Monday. "'Healthcare Begins Here' addresses that complexity by bringing clarity and increased choice to the insurance enrollment process."
The announcement comes just two weeks after Walmart launched a new initiative to provide bank accounts for customers, signaling yet another way the company is trying "to use its mammoth size to expand beyond food and other basics," according to the Associated Press.
Recent quarterly reports show that Walmart's sales and store traffic have slowed and costs associated with building smaller neighborhood and convenience stores and its own health care expenses have increased, according to The Wall Street Journal, part of a larger downward trend for retailers.
To help customers pick health insurance, Walmart will partner with health insurance comparison website DirectHealth.com, which will place independent insurance representatives in 2,700 of its 4,000 stores across the country to help people sift through options including Medicare and those available through the Affordable Care Act marketplace, starting October 10. Customers will also be able to get assistance online and over the phone.
Health insurance agents from specific providers have already been located at Walmart for over a decade, according to Walmart's Monday press release, but this new initiative significantly ramps up Walmart's services, banking on post–Affordable Care Act confusion. The initiative is being billed as an effort "to bring transparency and simplicity to the changing health insurance market."
Walmart's release cites research from the Kaiser Family Foundation that says 60 percent of people found it difficult to understand their options for health insurance, and 40 percent regretted their choice of plan after enrollment.
"There's no question that people are very confused about health insurance, so making information about health care more accessible can only be a good thing," Larry Levitt, a senior vice president at the Kaiser Family Foundation tells Newsweek. Walmart's new program "seems like a good fit with their customer base," he says.
Representatives from DirectHealth will help seniors choose from 1,700 plans from a dozen carriers including Aetna, Cigna and UnitedHealthcare, according to the release, while customers under 65 will have access to thousands of plans from more than 300 carriers.
The in-person locations have been selected based on "customer interest and demand," Marcus Osborne, Walmart's vice president of health and wellness payer relations, told The Washington Post.
However, Levitt says customers should be aware that DirectHealth does not list all the plans available through the Affordable Care Act marketplace on its website.
"DirectHealth is getting paid by insurance companies, so they're not necessarily an objective arbiter in all cases," Levitt tells Newsweek. The representatives at Walmart stores "will offer valuable help to a lot of people but may not be right approach for everyone," he says. "There are also community-based assisters that helped millions of people in the first year," he says, and speaking to these types of navigators may be a better route for low-income families.
The new initiative is not Walmart's first foray into health care. Earlier this year, the company began opening primary care clinics in Texas, Georgia and South Carolina equipped to handle vaccinations, chronic disease management, referrals, and more.
These clinics expanded on a list of services Walmart already offered in the 100 leased health care clinics it had in stores, according to the AP. The new type of clinic "enables us to be your primary medical provider," according to its website.
Healthcare Begins Here runs through December 7 of this year, scheduled to be available during open enrollment periods, according to The Washington Post.
Diab hopes the health insurance program will draw customers into stores, he told the AP. "The more we can broaden the assortment, the more we can educate our customer, the better off we will be."