Video: Walmart Employees Have In-Store Marriage 'to Share This Experience With Their Walmart Family'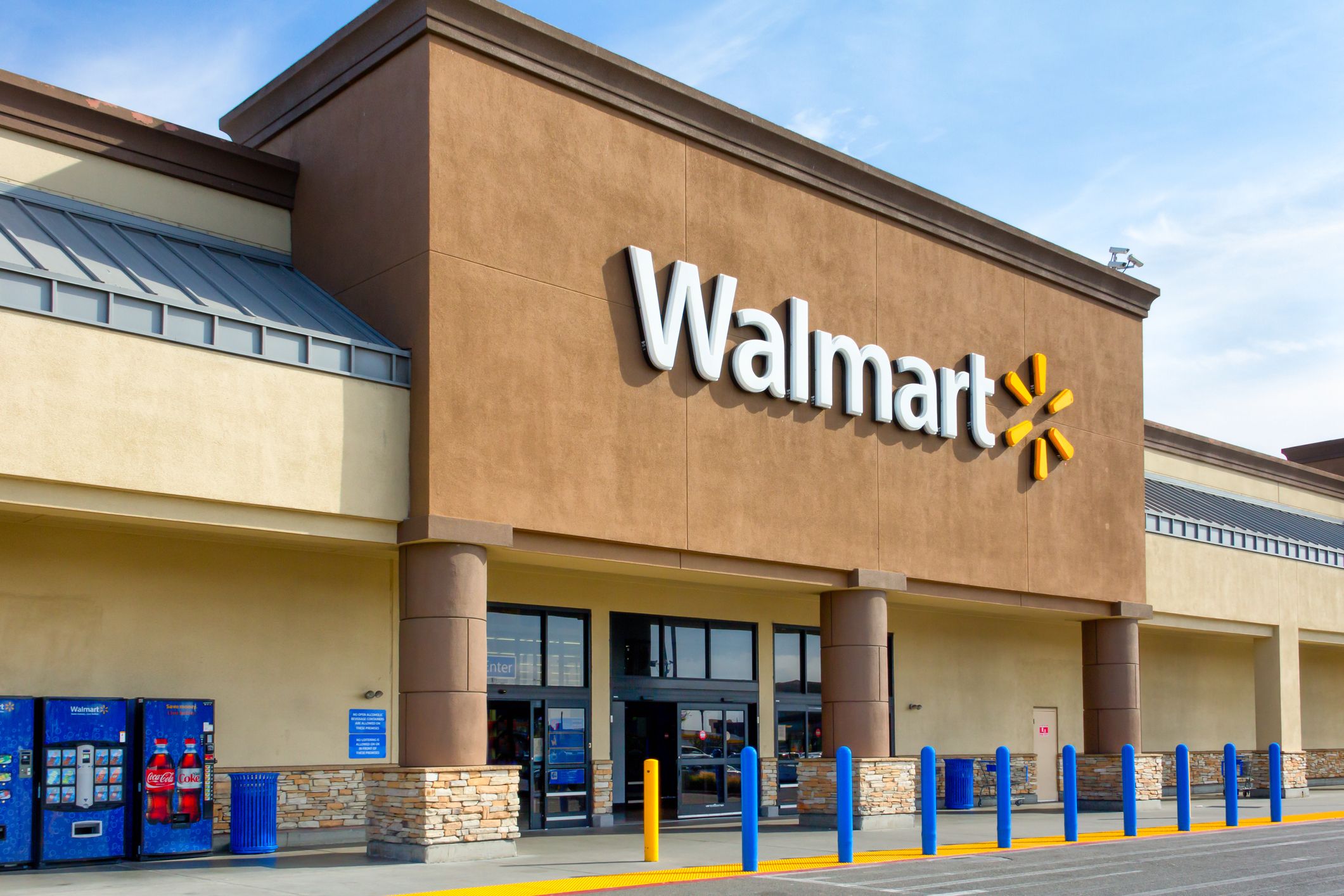 A Walmart in Berlin, Vermont, is using a novel tactic to recruit new staff. On Wednesday the store released a clip of two employees apparently getting married in the flower section. The pair tied the knot in-store on Monday.
The store's Facebook account shared the 50-second clip with the comment: "Join our winning team here in Berlin and maybe you'll find your soulmate too!"
The cell phone footage shows William and Joanne Boulanger (née Sicely) holding hands as a man officiates their ceremony in front of a crowd of well-wishers. "Who says you can't get everything at Walmart?" one onlooker comments off-camera, moments before the event begins.
"We're gathered here today to celebrate one of life's greatest moments—the joining of two hearts—and to give recognition to the worth and the beauty of your love," the celebrant tells the couple. "And to also add our best wishes as a group of people, whether we're workers, family, friends."
"We shall unite this couple today in marriage, remembering this is more than just an act of convenience. It is a commitment to one another in loyalty of your love. Today we have come together to witness the joining of two lives," he continues, before the clip cuts out.
Joanne Boulanger confirmed to Newsweek the pair are legally married, and are enjoying wedded life so far. They plan to have a formal wedding ceremony in late summer or early fall.
"We got married at our workplace because we wanted to do it fast and our work offered," she explained. "And all our family and friends could make it."
Facebook user Shannon Hannon said the service was performed by the store's assistant manager, who is also pastor. "They wanted to share this experience with their Walmart family because we love them," she wrote in a comment, criticizing those who made "rude" remarks about the clip.
Hannon said the groom was heading off for basic military training soon. Boulanger confirmed her husband was trying to join the army.
Some Facebook users joked the couple married in the store because of the hours they worked at WalMart. "There she was, restocking the deli, and I just knew I was gonna marry her one day. Probably between 2-2:30 though cause that's when I go on lunch," quipped user Justin Wesley Charles Wilson.
"When you have used up all your vacation time…" Nater Tater commented.
But others wished the couple well. "I think love anywhere is beautiful! Congrats you two many happy years!" wrote Facebook user Hannah Tucker.
"What an incredible way to share your happiness with the world," added user Ruth Haskins.
This isn't the first time a couple has tied the knot inside a Walmart. The York Daily Record previously reported the marriage of Walmart employees Leida Torres and Chrissy Slonaker Torres in the garden center of their local store.
This article has been updated to include comment and further details from Joanne Boulanger.