Walmart's Contract Might Not Be Enough to Float Canoo Into the Future
Electric vehicle (EV) maker Canoo's first round of deliveries to Walmart has been completed. Now, the feasibility of the models for use as part of Walmart's InHome delivery service begins.
The retail giant signed a deal with the startup in July for the 4,500 vehicles, with an option to purchase 5,500 more. The deal represents $300 million USD in potential revenue to the automaker, according to their second quarter earnings report. The company is currently in its infancy and burning through cash like many new automakers do.
Due to SEC rules and regulations, Canoo, during the release of its first quarter 2022 earnings, was forced to tell investors that "There is substantial doubt about the company's ability to continue as a going concern."
The financial reporting standard says that if a business does not have one year and a day's worth of operating funds when it reports earnings, it must officially issue that prescribed statement to investors, even if a cash infusion is imminent.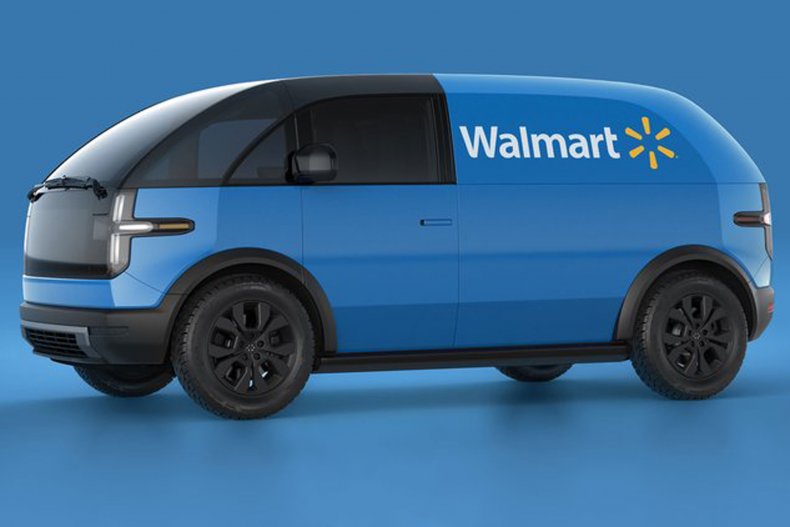 Canoo had a net loss of $125.4 million for the first quarter of 2022 and $164.4 million in the second quarter. In 2021 Canoo lost $112.6 million and $127.8 million in the same periods, respectively.
"It's a familiar story: Money problems have loomed overhead since Canoo's IPO, its stock price is way down, many key leadership positions have been turned over, there's been an array of legal problems, and zero revenue has been penciled to date," Paul Wattii, manager of industry analysis at AutoPacific told Newsweek.
"Walmart's deal to buy 4,500 Lifestyle Delivery Vehicles initially, and as many as 5,500 more in time, was seen as a lifeline and contributes to Canoo's claimed $1 billion pipeline already in place."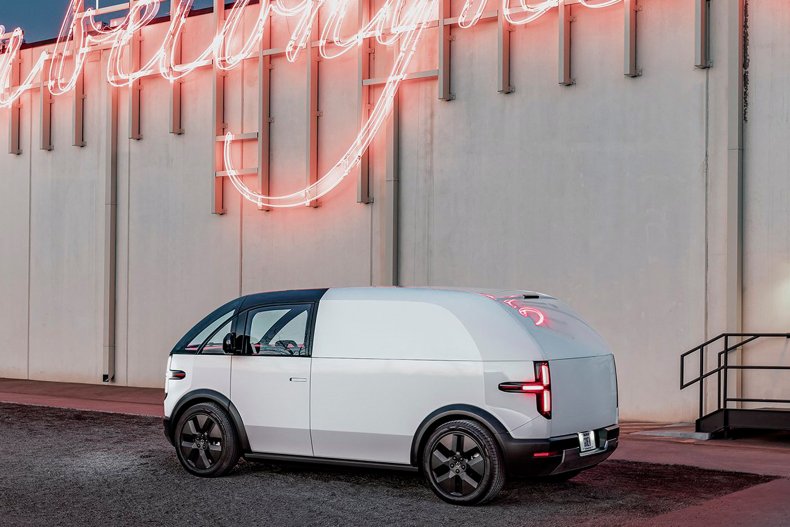 "We are proud to have been selected by Walmart, one of the most sophisticated buyers in the world, to provide our high-tech, all-electric, American made Lifestyle Delivery Vehicle to add to their impressive logistics capabilities," said Tony Aquila, investor, chairman and CEO of Canoo in a press release in July. "Walmart's massive store footprint provides a strategic advantage in today's growing 'need it now' mindset and an unmatched opportunity for growing EV demand, especially at today's gas prices."
In an SEC filing on August 8 pulled by Bloomberg, Canoo said the Walmart deal is crucial to its survival.
"We have entered into an agreement with Walmart Inc. for the purchase of electric vehicles and expect that, at least initially, Walmart Inc. will be our largest customer. If we are unable to maintain this relationship, or if Walmart purchases significantly fewer vehicles than we currently anticipate or none at all, our business, prospects, financial condition, results of operations, and cash flows could be materially and adversely affected," the filing read.
The Canoo Lifestyle Delivery Vehicle (LDV) sold to Walmart was made for last-mile deliveries of groceries and products, offering 120 cubic feet of cargo space. The motor, battery and leaf-spring suspension are engineered for the stop-and-go cadence of deliveries. It's modular, designed for swift loading and unloading, and has a small turning radius, says Canoo.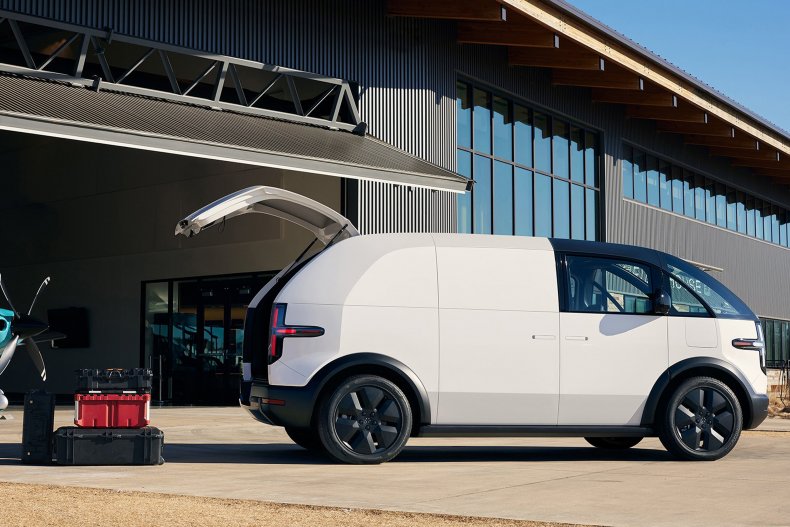 "Our LDV has been engineered to enable a wide range of package deliveries, including refrigerated items, groceries and general merchandise and do it efficiently, emission free and with a high level of driver comfort and ergonomics. And we have been turning a lot of heads in the neighborhoods when driving by in our uniquely identifiable vehicles," said Aquila in a press release.
The driver configuration is being completed while in the final phase of testing, doing several hundred real deliveries for Walmart customers. Drivers are sending feedback to make the last adjustments. Deliveries should start in the first quarter of 2023.
Canoo recently selected northwest Arkansas for its headquarters and industrialization facility that will handle low-volume early production in Bentonville, Arkansas. That city is home to Walmart's headquarters. Canoo is also opening a research and development center in Fayetteville, Arkansas, and its main manufacturing site is in Pryor, Oklahoma.
"Canoo's selection of Northwest Arkansas for its corporate headquarters, technology hub and development facilities is an excellent example of why our state has put so much effort and energy into computer science education and workforce training and development in recent years," Arkansas Governor Asa Hutchinson said in a press release in July.
"As a leader in technology with a talent pool that prioritizes innovation, hard work, and entrepreneurship, Arkansas shares many of the values that Canoo embodies, making this partnership a natural fit," he said.
Analysts believe Canoo still has a tough road ahead.
"The billion-dollar sales pipeline means nothing if Canoo cannot stay afloat long enough to start production, and the Walmart deal is far from set in stone, as the company has hedged its bet on Canoo with plenty of ways out of the deal if need be," said Wattii.
"If Canoo can navigate the difficult task of moving from prototype to series production and successfully deliver on its initial orders it stands a chance of survival, but even then, it's no guarantee of a successful future from there," he said.