Walter Mercado Net Worth: How Much Did the 'Mucho Mucho Amor' Star Make?
Walter Mercado is very much in the public imagination right now thanks to new Netflix doc Mucho Mucho Amor and drag queen Alexis Mateo's hilarious impersonation of the Puerto Rican astrologer in RuPaul's Drag Race All Stars 5. Watching the documentary and reading up on the star, many have been drawn to his lavish dress sense and wondered exactly how much money Mercado made when he was watched by an estimated audience of 120 million Spanish-language viewers.
At the time of his death, the astrologer was said to be worth $10 million. This is now managed by his nieces and is made up of an extensive jewelry collection, his iconic capes, and two homes: one in Miami and another in his native Puerto Rico.
However, his net worth may have at one point been much higher. Towards the end of his life, he was locked in a seven-year legal dispute with former manager Bill Bakula. Bakula sued Mercado for $10 million for breach of contract. This contract is explored in Mucho Mucho Amor, for it saw the astrologer sign away the rights to his name and image, meaning that Bakula was able to create a business in his name like WalterMercado.net. The manager won this suit in March 2020, but the court ordered that Mercado did not have to pay any damages to Bakula.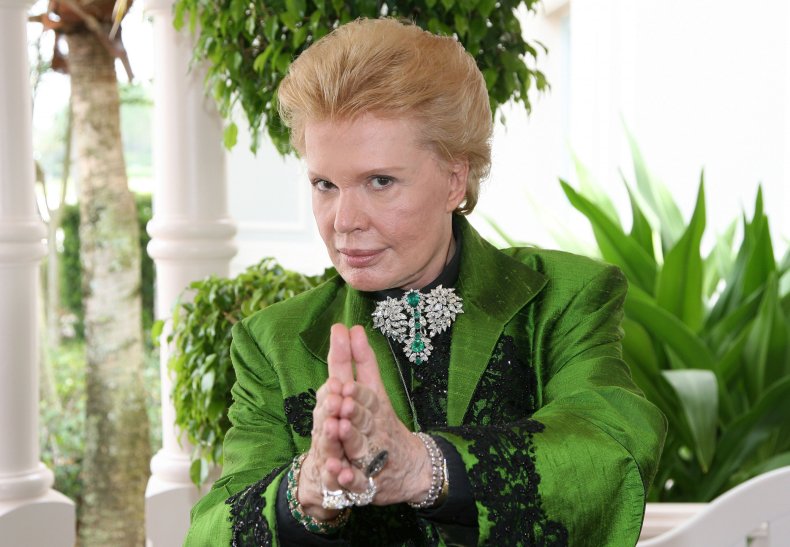 At the time, Mercado's lawyer Carlos A. Velasquez said: "This guy made a lot of money with Walter. The jury thought, 'What are we going to do? Have Walter pay him more money?' It didn't make any sense."
Mercado himself, meanwhile, told Primera Hora: "I have legal problems with a former manager of mine, who runs a number of fraudulent commercials using my name without rights, and they [television network Univision] wanted me to ignore them even though the advertisements feature a photograph I took five years ago and have nothing to do with me. I can not fool my audience and so I decided to say goodbye."
One detail that emerged in this case provided an interesting insight into Mercado's lifestyle—as part of this contract, he received $32,000 a month for clothing.
At that time, Mercado was not being paid for his appearances on Univision, but earlier in his career, the astrologer was able to earn money through multiple ventures. As well as his astrology appearances, he had a premium rate astrology line, and some involvement in dating site Passion Latinos, which aimed to match people by star signs. He also had a line of body lotions, mists, soaps, and candles.
In 2017, Mercado had a Miami estate sale, which included antique sofas, a bronze Italian clock set, a collection of oil paintings, and two signature silk, hand-embroidered capes. His niece Dannette Benet Mercado said of this: "He loves collecting and that's why he has so much here in Miami...He loves to buy, buy, and buy."
Walter Mercado: Mucho Mucho Amor is streaming now on Netflix.