Pennsylvania Death Row Inmate Freed After Judge Overturns Conviction
A Pennsylvania death row inmate was freed from prison on Friday after a judge overturned his conviction for the murder of a 4-year-old girl.
Judge Shelley Robins New vacated Walter Ogrod's conviction and death sentence in a hearing conducted over Zoom on Friday. She heard "clear and convincing" evidence that Ogrod didn't kill Barbara Jean Horn in 1988, his attorneys told Newsweek.
Ogrod was released on bail after New ordered a new trial, but the Philadelphia District Attorney's Office said it has filed a motion request to decline to retry him. A ruling on that motion is pending.
"I was glad to get out," Ogrod told NBC Philadelphia after he was reunited with family members in a parking lot near State Correctional Institution Phoenix in Montgomery County, where he had spent almost three decades behind bars.
James Rollins, one of Ogrod's attorneys, told Newsweek in a statement that the injustice in Ogrod's case is "impossibly tragic."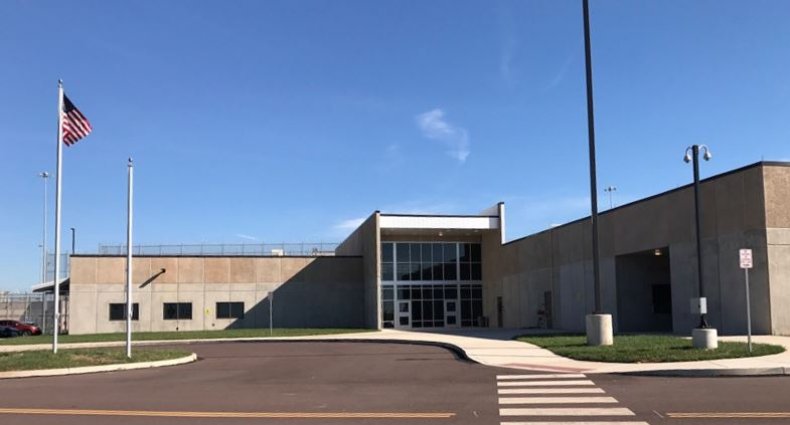 "This innocent man and his family lost almost thirty years that they should have spent together. Instead, that irreplaceable time together is gone, lost to a system that keeps making the same mistakes," Rollins said.
Ogrod's attorneys said Ogrod's 1996 conviction had been based on unreliable scientific evidence, prosecutorial misconduct, due process violations and false testimony.
"This is a case where no forensic evidence tied Mr. Ogrod to the crime, where eyewitness descriptions didn't match Mr. Ogrod, and where police coerced a false confession from Mr. Ogrod which got many of the facts incorrect about the crime he allegedly committed.
"The state presented false testimony, unconstitutionally withheld exculpatory evidence, and relied on unreliable jailhouse informant testimony to convict an innocent man of a brutal murder."
Rollins added that Ogrod's release marks the chance to "put his unfair trial and harrowing incarceration behind him and begin to create a new, better life."
He added: "It is a profound moment, filled with happiness and hope. Not only for Mr. Ogrod, but also for other innocent, wrongfully convicted individuals. There is hope that the system will learn from Mr. Ogrod's case and there is hope that Barbara Jean Horn's real killer will be brought to justice."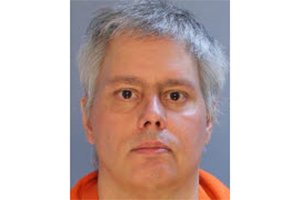 Walter Ogrod was freed from prison after a judge overturned his conviction.
Pennsylvania Department of Corrections
Ogrod's release was also welcomed by the district attorney's office that prosecuted him in 1988. Earlier this year, the office's Conviction Integrity Unit filed a request for Ogrod's conviction and death sentence to be vacated after determining he is "likely innocent." But due to coronavirus pandemic, Ogrod's court hearing, originally set for March 27, was postponed until Friday.
Assistant District Attorney Carrie Wood apologized to Ogrod, Horn's family and to the City of Philadelphia during the online hearing on Friday.
"I am sorry it took 28 years for us to listen to what Barbara Jean was trying to tell us: that you are innocent, and that the words on your statement of confession came from Philadelphia Police detectives and not you," Wood said.
District Attorney Larry Krasner also apologized to Ogrod and his family in a statement issued after Friday's hearing.
"On behalf of this office, I apologize to Walter Ogrod and his family," he said. "I hope he will soon be officially declared innocent of this horrendous crime, making him the 13th individual to be exonerated under my administration.
"I also express my heartfelt gratitude to [Horn's mother] Sharon Fahy and her family, who have lived through unimaginable pain and trauma, but nonetheless spoke up when they realized Walter was innocent, and who are still awaiting justice for the murder of their little girl 31 years ago."
In March, Ogrod's attorneys filed an emergency motion in a bid to secure his release as well as his transfer from state prison to a hospital after he began displaying the symptoms of COVID-19, the disease caused by the novel coronavirus.
Despite a court order stating Ogrod must be transported to an outside hospital for treatment and testing, the Pennsylvania Department of Corrections (DOC) refused to comply.
Ogrod's attorneys later filed an amended motion, citing additional developments since he became unwell that increased the urgency for an expedited hearing and ruling on the release.
That motion was supported by Fahy, who said in an affidavit that "there is no question in my mind that Mr. Ogrod is innocent and that he should be released from prison immediately."
She added: "I am sad and angry to find out 32 years later that key evidence was withheld from me, my family and the courts. That evidence more than likely would have kept Mr. Ogrod off death row."
Fahy added that although she is angry that the person who killed her daughter is "likely walking free," keeping Ogrod behind bars served no purpose. "I am angry that the person who took my daughter's life is likely walking free. My daughter is never coming home but I wanted justice for her, not simply a closed case with an innocent person in jail," she added.
"Keeping Mr. Ogrod in prison does nothing to accomplish my goal of bringing the person that killed my Barbara Jean to justice."