Walter Reed Medical Reported Active Shooter Updates: U.S. Congressman, Personnel Take Cover in Maryland Hospital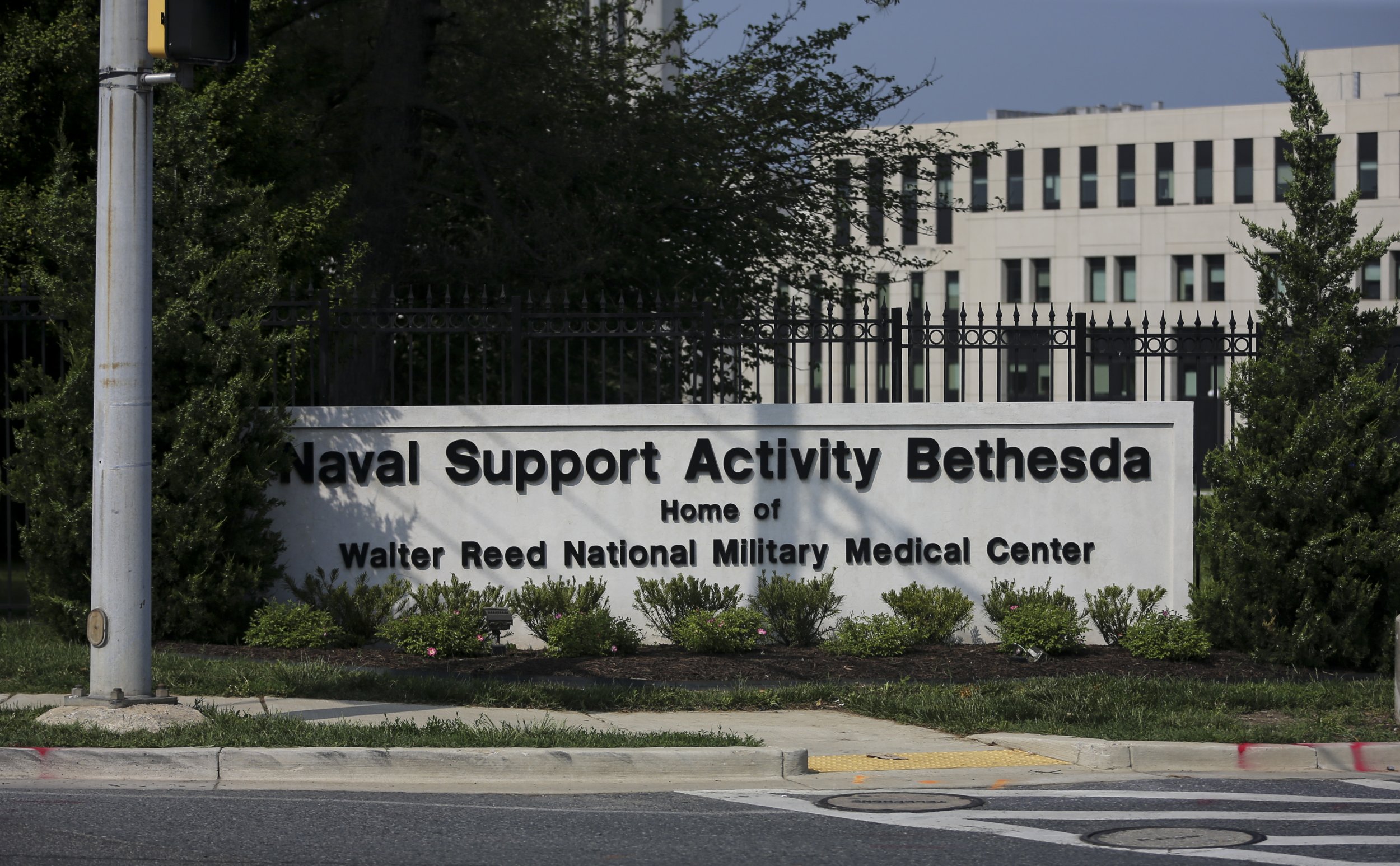 On Tuesday, an emergency notification alerted people to an active shooter at the Walter Reed National Military Medical Center in Bethesda, Maryland.
UPDATE: 4:41 p.m. EST—The Naval Support Activity Bethesda (NSA) denied the Pentagon's claim that the active shooter alert was part of a drill. The NSA said that around 2:00 p.m. EST, security received reports of an active shooter situation in the basement of Building 19 at Walter Reed.
Security responded and cleared the building without finding an indication of an active shooter. NSA said that it was a false alarm and not part of the scheduled drill.
UPDATE: 3:18 p.m. EST—The Pentagon confirmed to Newsweek that the active shooter alert was a drill.
Original story:
The alert was sent shortly after 2 p.m. EST from a notification system used by the Walter Reed National Military Medical Center. Photos of the alert posted on social media showed that it was a "code white," and an active shooter. Sources told Newsweek that there were reports of an active shooter in building 19, also known as America building, which is located in the main hospital. Another source told Newsweek that building 17 is taking shelter.
People were advised to shelter in place and move all patients and staff to a secure location. Everyone was also ordered to lock all doors, turn off all lights and remain in a secure location until notified by security.
Maryland Congressman Dutch Ruppersberger tweeted that he was at the medical center at the time of the alert and was told there was an active shooter. Ruppersberger explained that he was in a conference room with about 40 other people and was safe.
The Montgomery County Police Department, located about 15 miles from the medical center, told Newsweek that officers responded to the scene after receiving a call about the possible shooter at 2:23 p.m. EST. The police department added that officers have been working with security personnel but have not been able to confirm the presence of the shooter.
Shortly before 3:00 p.m. EST, the United States Navy tweeted that the military branch was aware of reports of an active shooter, but said it did not have confirmation.
Walter Reed National Military Medical Center is America's largest and most renowned joint military medical center. It serves military beneficiaries in the Washington, D.C., area, as well as, people from across the country and even around the world.
The medical center has a staff of about 7,000 people according to the website. It was created in September 2011 after the National Naval Medical Center and Walter Reed Army Medical Center were merged.
Correction: An earlier version of this story mistakenly said that the National Oceanic and Atmospheric Administration (NOAA) emergency alert system sent the active shooter alert.