'WandaVision's' Emmys Snub Irks Fans, Sparks Wave of Angry Memes
WandaVision fans have a bone to pick with the Emmys after the acclaimed Disney Plus series failed to win anything at Sunday night's Primetime Awards.
The Elizabeth Olsen show was totally snubbed after being nominated for 23 categories but failing to scoop one trophy on Sunday night.
The Marvel Studios show took home three awards at the Creative Arts Emmys last weekend—for production, costume design and music—but it was expected to sweep the board or at least take home a few awards at the main event.
WandaVision was predicted to win at least two awards for acting with both Kathryn Hahn and Paul Bettany heavily touted as favorites in their categories for limited series drama.
The star of the show, Olsen, was nominated for the best actress in a limited series category with extremely tough competition this year.
Olsen was up against Kate Winslet for her stunning performance in HBO's Mare of Easttown, who ultimately ended up winning.
Also nominated in that category was Michaela Coel for I May Destroy You, Anya Taylor-Joy for The Queen's Gambit, and Cynthia Erivo for Genius: Aretha.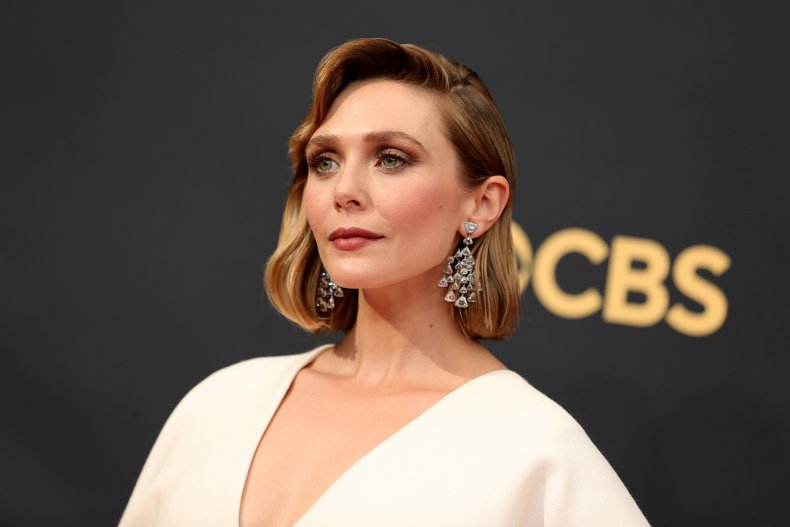 WandaVision has been lauded as a major success for the fledgling Disney Plus platform with Olsen's performance as the eponymous protagonist celebrated for her range of acting as each episode of the show delivered a different era of TV pastiche.
Unsurprisingly, fans are pretty unhappy with the outcome and have taken to Twitter to express their anger, mostly though the medium of memes.
"did it hurt? when you realized wandavision scored 23 nominations at the emmys and still got robbed?" asked on fan.
While another added referenced the show, adding:
"In Wandavision, Lizzie nailed the tone and mannerisms of actresses in 6 different decades of sitcoms," said another. "She didnt win the trophy but she won hearts! And congratulations to Kate Winslet!"
Another person tweeted: "Unfortunately, Elizabeth Olsen didn't win the Emmy, however, to even be nominated for an MCU project AND character is already impressive, her outstanding performance in WandaVision truly shined as she nailed 6 different eras of sitcoms and we should all be very proud of her."
Another joked: "If you voted for Kate Winslet, I hope your pillow is always warm, I hope your milk is always spoiled, I hope your wifi is always slow, I hope your drive thru order is always wrong, I hope every stoplight you come to is red, and I hope you stream Wandavision on Disney+."
Other big winners on the night included The Crown and Ted Lasso who swept up multiple awards in the acting categories.
Jason Sudeikis delighted fans of the soccer comedy when he scooped the Outstanding Comedy Series, Lead Actor award along with his co-stars Hannah Waddingham and Brett Goldstein, who won in their supporting actor categories.
Meanwhile, Olivia Colman and Josh O'Connor won Lead Actress and Lead Actor for their portrayals of Queen Elizabeth II and Prince Charles in The Crown.
Gillian Anderson and Tobias Menzies also triumphed in the supporting categories.