After previously telling subscribers that its Marvel series WandaVision, starring Elisabeth Olsen and Paul Bettany, would be coming in early 2021, Disney+ has now pushed forward the release of its Marvel series to 2020. However, fans eagerly anticipating the continued adventures of Vision and Scarlet Witch should not expect the release date to be coming any time soon.
As of January 2020, Disney is still filming the show, which reportedly went into production in November 2019. Atlanta Magazine revealed that the show, shooting under the title of Big Red, was filming in the south of the Georgia city as recently as December 13.
It is this that gives us our best idea of when to expect WandaVision to be out on Disney+. In the Atlanta Magazine article, they also reveal that filming concurrently in the city is The Falcon and the Winter Soldier, which was shooting in Atlanta all through November and December. This second Marvel Disney+ series, which stars Sebastian Stan and Anthony Mackie, has been given a late 2020 release date.
As both series are currently shooting, we may assume that they will be released around the same time, in late 2020. This means that, contrary to some misleading headlines saying we are getting WandaVision a year early, we are only getting the Marvel show a few months or even weeks before we were expecting it.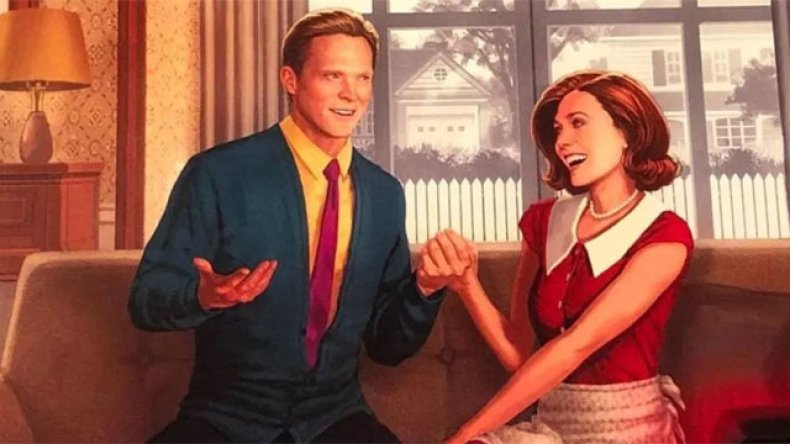 As for exactly when WandaVision and The Falcon and the Winter Soldier are coming to the streaming service, Disney+ has not confirmed yet. Presumably, we will get one series followed by the release of the other, though the streamer may choose to release both at the same time, kicking off their new slate of Marvel TV shows with a bang with two shows.
According to Collider, the show's six episodes will be released weekly, similar to how Disney+ has released shows like The Mandalorian, and will mix the "classic sitcom" with a "Marvel epic" according to Marvel boss Kevin Feige.
Joining Olsen and Bettany in this new series will be Kat Dennings, returning to her role as Darcy Lewis from the Thor films, Randall Park as his Ant-Man and the Wasp character Jimmy Woo, as well as classic Marvel agency SWORD, whose logo was spotted in a set photo shared by Digital Spy in December 2019.
WandaVision is coming in 2020 to Disney+.