Something 'Horribly Wrong' With Queen Elizabeth II's Would-Be Assassin, Father Says
The father of a would-be assassin who vowed to kill Queen Elizabeth II with a crossbow said "something's gone horribly wrong with our son."
Jaswant Singh Chail posted a video to friends on Snapchat on Christmas Day, 24 minutes before a teenager was arrested storming Windsor Castle, where the 95-year-old monarch was in residence.
Police have not named the intruder, who was detained under the Mental Health Act after he was found with a crossbow at 8.30 a.m.
Chail gave his full name as he wielded a crossbow while wearing a hoody and mask in the video, published by The Sun.
He has not been definitively confirmed as the person seized attempting to break into the castle, though neighbors described police activity around his home, in Southampton, on Christmas Day.
Jasbir Singh Chail, the teenager's father, told MailOnline: "Something's gone horribly wrong with our son and we are trying to figure out what.
"We've not had a chance to speak to him but are trying to get him the help he needs. From our perspective, we are going through a difficult time. We are trying to resolve this issue and it's not easy."
In the video, the teenager said: "I'm sorry. I'm sorry for what I've done and what I will do. I will attempt to assassinate Elizabeth, queen of the royal family.
"This is revenge for those who have died in the 1919 Jallianwala Bagh massacre.
"It is also revenge for those who have been killed, humiliated and discriminated on because of their race. I'm an Indian Sikh, a Sith.
"My name was Jaswant Singh Chail, my name is Darth Jones."
The message appeared to contain two references to Star Wars, including the "Sith," who in the franchise are ancient enemies of the Jedi.
The reference to Darth Jones is slightly more obscure, though Darth Vader's character was originally voiced by James Earl Jones.
The 1919 Jallianwala Bagh massacre, also known as the Amritsar Massacre, was one of the bloodiest in British history, the BBC reported.
British soldiers fired on protesters for ten minutes until their ammunition ran out, killing between 379 and 1,000, according to different estimates.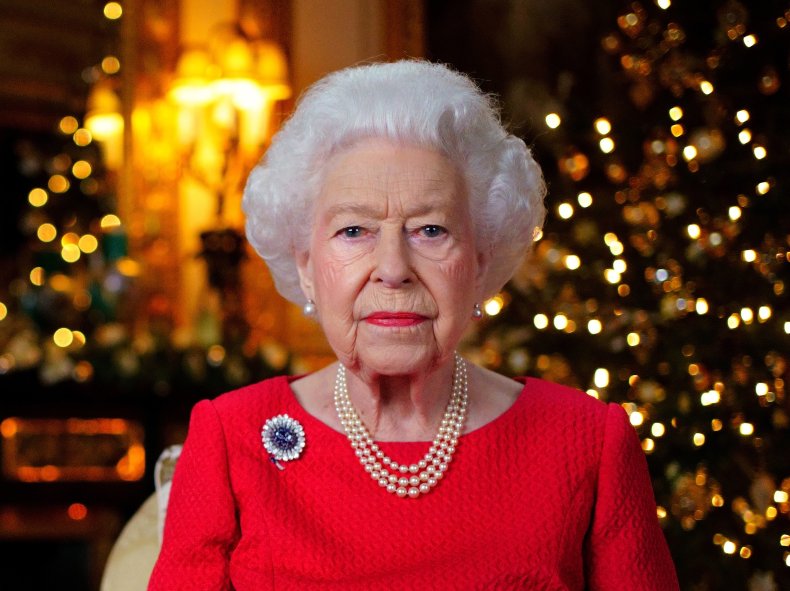 The Metropolitan Police told Newsweek it is assessing the contents of the video.
A press statement read: "A 19-year-old man from Southampton was arrested on suspicion of breach or trespass of a protected site and possession of an offensive weapon.
"Security processes were triggered within moments of the man entering the grounds and he did not enter any buildings. Following a search of the man, a crossbow was recovered.
"The man was taken into custody and has undergone a mental health assessment - he has since been sectioned under the Mental Health Act and remains in the care of medical professionals."
The break-in happened on the day of the Queen's most emotional Christmas message yet, in which she described the loss of her husband Prince Philip after 73 years of marriage.
In the pre-recorded address, she said: "Although it's a time of great happiness and good cheer for many, Christmas can be hard for those who have lost loved ones. This year, especially, I understand why.
"But for me, in the months since the death of my beloved Philip, I have drawn great comfort from the warmth and affection of the many tributes to his life and work—from around the country, the Commonwealth and the world.
"His sense of service, intellectual curiosity and capacity to squeeze fun out of any situation—were all irrepressible. That mischievous, enquiring twinkle was as bright at the end as when I first set eyes on him.
"But life, of course, consists of final partings as well as first meetings; and as much as I and my family miss him, I know he would want us to enjoy Christmas. We felt his presence as we, like millions around the world, readied ourselves for Christmas."