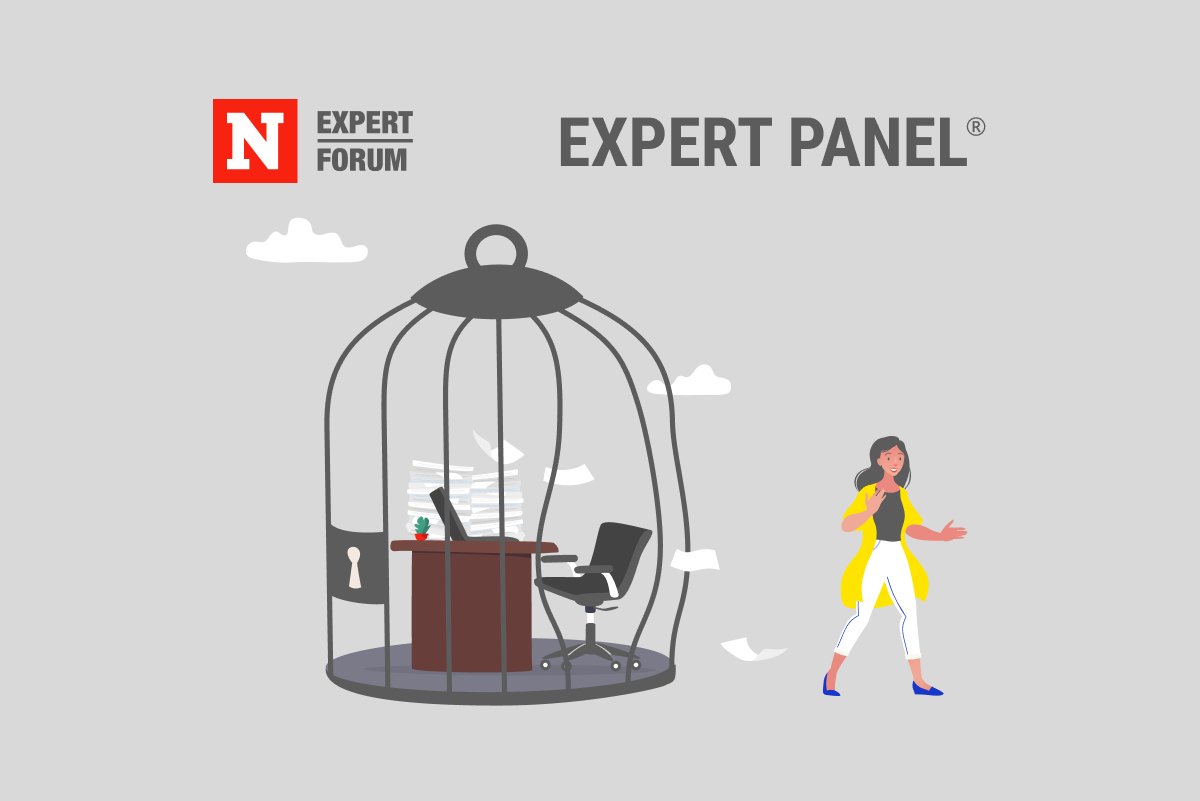 When you've been in business a long time, certain habits just stick. Making adjustments to business strategies that are currently working well enough may seem unnecessary, but continually working on improving the efficiency of business operations is key to staying relevant in any industry.
Becoming too complacent with the status quo is dangerous for businesses that want to last long term, but it's hard to break out of bad habits once they've been set in place. To help leaders begin moving in new directions, a panel of Newsweek Expert Forum members each share advice on steps to take to rethink old habits and establish new ones.
1. Strive for Improving Business Efficiency
We have learned the "old way" sometimes hampers production in our business. We always strive for time reduction and productivity methods, welcoming new ideas to incorporate in our business to ensure the best strategy for better and more positive customer satisfaction and ROI for our company. - Tammy Sons, Tn Nursery
2. Determine Whether the Habit Is Still Worthwhile
One important step is for a leader to assess why the old habit exists. Once this is uncovered, ask if it exists for the good of the business. If not, it's time to replace the old habit with a new one. To make the new habit worthwhile, the leader can implement habit stacking to get results. This will lead to increased productivity and satisfaction of trying something new. - Nickquolette Barrett, iRock Development Solutions, LLC dba iRock Résumés
3. Be Adaptable to Changes
A leader needs to adapt to change quickly to keep up with an ever-evolving industry. Allow yourself more time for thinking and strategy development. You must be willing to take risks while remaining flexible enough to adjust on the fly when necessary. You should also be open-minded enough to realize that not everything will work, but it may lay the foundation for better ideas down the road. - Andres Bustillo, Andres Bustillo, MD FACS
4. Remember That Discomfort Is Part of Growth
I think it's important to remember that being uncomfortable is a sign of growth. This can be a hard feeling to sit with as we become experts and leaders in our fields, but it beats staying complacent, which is a proven recipe for stagnation. - Umang Modi, TIAG, Inc.
5. Hire an Expert
Hire an operations consultant to provide a review. Having a professional from outside of your organization to analyze your practices will not only help to ensure you are operating efficiently, but can also provide new strategies that can be implemented to increase efficiency. - LaKesha Womack, Womack Consulting Group
6. Keep Changes Small, Manageable and Trackable
Unlearning is hard. It's not the actual change that does us in, but the messy middle. Make the habit change small and manageable. Make a daily goal to do one thing that is in alignment with this new habit. And when you make this mini goal, document it and celebrate! Tracking and celebrating your success will motivate you to keep going. You got this! - Joyel Crawford, Crawford Leadership Strategies, LLC
7. Take on Opportunities That Widen Your Perspective
Make sure you leave enough time for research and development. Random encounters and chance meetings can make indelible differences. I have recruited people out of buffet lines, met future leaders because I interviewed someone who wasn't right for the job at hand and tested and honed my perspective by traveling and reading outside my field. - Alexa Kimball, Harvard Medical Faculty Physicians at Beth Israel Deaconess
8. Utilize Personal Development Resources
Constantly have at least one personal development book in your reading mix. Not a reader? Have a personal development podcast in the mix. And by personal development, include anything that is focused on self-care, your business niche, professional development and more. Choose a source that feeds your mind rather than dulls it. - Chris Tompkins, The Go! Agency
9. Cultivate a Curious Mindset
I think it's very important to cultivate an open mindset by being curious through continuous learning. Conditions constantly change, and so too does the cumulative wealth of your knowledge that is gained through experience. Be willing to shed whatever no longer serves you, just like an eager child who removes the training wheels from their bicycle and journeys on to become a world-class racer. - Margie Kiesel, Avaneer Health
10. Be a Transparent Leader
Being transparent as a leader opens you up to honest dialogue, open communication and trust with your team. Creating that sense of openness and willingness to learn will allow you to be flexible, resilient and adaptive to new habits. - Kathy Leake, Crux Intelligence
11. Ask for Feedback From Stakeholders
Ask your most trusted stakeholders who believe in you and will be candid with you for feedback. Say, "Going forward, what are three positive, observable behaviors I could do consistently and three negative, observable behaviors I could stop completely doing that would increase your and other people's trust, confidence and respect for me?" - Mark Goulston, Mark Goulston, M.D., Inc.
12. Create Review Committees
I have created an executive committee to discuss on a monthly basis our team's strengths and weaknesses, review current and future plans and conduct employee assessments. This usually helps put new ideas on the table and address old habits that can be improved in a constructive manner. - Raquel Olivier , The Olivier Incorporated
13. Make Intentional Changes
Intentionally change things up to gradually modify your personal habits for the better. For example, if you tend to check your phone during meetings, it can be an irritant to colleagues but a difficult habit to break. Start by consciously leaving your phone at your desk before heading to the meeting—or at minimum, lay your phone face down rather than face up on the conference table. - Scott Baradell, Idea Grove
14. Log Events and Occurrences Regularly
Keep a routine log of events and occurrences, tantamount to a diary. Look back from time to time. You will find that often enough the way things happened in your memory and the way they may have actually happened are a little different. When something works out in the end, we tend to forget the road that put us there, and a diary can serve to help you continue to improve and relearn. - Juda Engelmayer, HeraldPR
15. Look Toward Future Goals for Guidance
Most leaders want to hire talent with future skills. However, they rarely evaluate themselves accordingly. Asking the question of what you need to be doing today to be relevant in 10 years is a simple way to have a reality check. It's even better if you invite a thinking partner to challenge you in that area. - Inga Arianna Bielinska, Inga Arianna Bielinska
16. Remain Self-Aware
It's important to remember that not all habits are negative—most of us thrive with routine—and that a lot of our actions are automatic. Self-awareness is key. Look at what's not working for you personally and professionally, and then assess what contributed to those results. That's the first step in creating new habits and systems that hopefully get you closer to your goals. - Jacob Kupietzky, HCT Executive Interim Management & Consulting