Want to Help Taiwan? Support a Muscular Japan | Opinion
Former Japanese Prime Minister Shinzo Abe's assassination earlier this month registered sympathy in the United States but not much attention. The murder quickly faded from headlines, and the fact that Japan held a successful election merely 48 hours after the murder stifled any drama that might otherwise have attracted Americans' attention.
Abe was a complex leader. He embraced historical revisionism and unabashed Japanese nationalism — epitomized by his 2021 visit to Yasukuni shrine, where Japanese military figures, including war criminals, are honored. He wanted Japan to become a "normal country" — unshackled from post-World War II restraints and free to throw its geopolitical weight around.
For the U.S., there was a glass-half-full quality to Abe's assertiveness. Abe recognized that the U.S. needs a partner in arresting China's aggressive expansionism, and that Japan possesses the financial and military strength to be that partner. He pushed Japan to move beyond decades-long pacifism to assert itself militarily and economically. This is exactly what the U.S. needs today, and Japan's political leadership must fight to sustain Abe's spirited internationalism, despite mixed political support at home.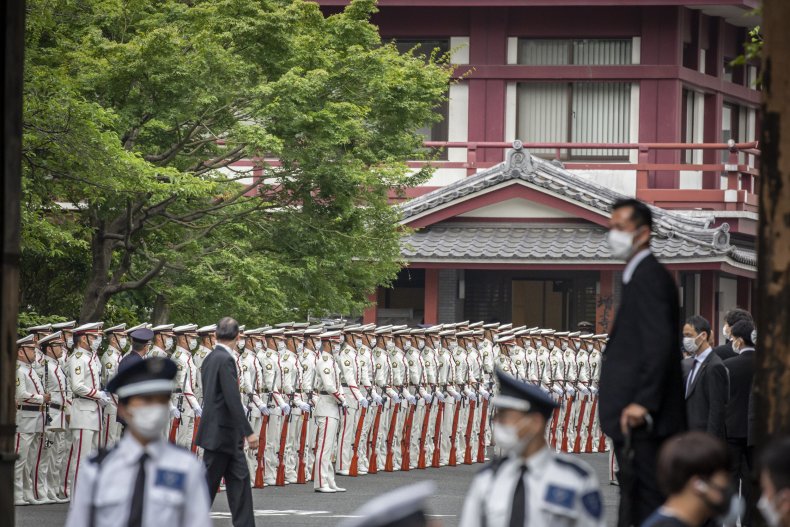 First, the U.S. will need Japan to continue to sacrifice its own energy security to sustain European energy needs. Since the start of Russia's invasion of Ukraine, Japan has provided a natural gas lifeline for a gas-starved Europe. At the urging of the White House last February, Japan diverted liquid natural gas (LNG) shipments from Tokyo to Europe to keep the lights on. This required Japan to accept far lower LNG stores than normal — a tough and risky step amid rising fuel prices and inflation, as well as the absence of an alternative source. Japan may be asked to continue to forgo its own gas supplies until the U.S., European Union, and the G7 come up with plausible alternatives to Russian gas (including a bipartisan-endorsed Alaska-Japan LNG project).
Second, Japan is critical to U.S. efforts to combat Chinese expansionism. At the G7 last month, President Biden launched the Partnership for Global Infrastructure and Investment (PGII), a multi-country initiative designed to pool resources to compete with Chinese infrastructure financing around the world, which Prime Minister Kishida endorsed. The program, an alternative to China's Belt and Road Initiative, would offer higher standards, greater transparency, and the mobilization of our greatest competitive advantage — the private sector. Japan's economic muscle will be central to this effort.
Japan's financial strength will also be needed to diversify critical minerals supply chains. Currently, China controls most of the processing and some of the extraction for minerals essential to powering the green transition. China owns or leases the vast majority of mines in the Congo, and elsewhere, where most of the cobalt, nickel, lithium, and graphite are found. The Biden administration's response is a multilateral effort, through the PGII, to create a "friendly coalition" to compete for and secure critical minerals. For this effort to succeed, Japanese companies and its government will need to provide money and support to the PGII, as well as recruiting others.
Third, Japan is critical to the U.S. as a regional military power to push back on China. The U.S. has few capable partners like Japan, particularly to defend Taiwan. Japan's navy (even if it's not called that) has already proven essential to efforts to project a credible defense of Taiwan. Japan will also be core to a Biden-announced initiative at a meeting of the Quad (a group made up of the U.S., Japan, Australia, and India) that is intended to combat illegal Chinese fishing.
We cannot take for granted Japan's political support for these efforts. Epitomized by a recent New York Times op-ed by a Japanese academic, the country's political opposition remains wary of Japan asserting itself geopolitically. There is still a sizable part of Japan's electorate that wants Japan to focus on its own economic prosperity and believes that focus will help maintain peace in the region.
This contention is strongly at odds with empirical data that diplomacy and economic ties alone have not worked with China when it comes to military tensions. In short, the U.S. needs Abe's more aggressive approach and should continue to demonstrate appreciation for Japan's efforts, even if Japan's public and private sectors prefer understatement.
One way to highlight our ally's role would be for the U.S. to organize an Asia-focused meeting under the PGII to give Japan's new government status in this effort. Led by close Biden advisor Amos Hochstein, the initiative has the full backing of the president, and that prestige should be used to elevate an ally like Japan.
The U.S. is asking much of Japan today. What is politically hard for us to do is equally challenging for foreign leaders. Abe set a tone of partnership. He embraced an element of sacrifice. This ethos will be needed moving forward, and Japan's stability and its common interests with the U.S. are core to American security. Amid mourning and shock over Abe's murder, there should be a celebration of this partnership and Abe's role in strengthening it.
Daniel Silverberg is an adjunct senior fellow at the Center for New American Security and a managing director at Capstone. He served as an advisor to House Majority Leader Steny Hoyer from 2014-2021.
The views expressed in this article are the author's own.