Want to Marry Clare Crawley on 'The Bachelorette'? It's Not Too Late to Apply, Thanks To The Worldwide Pandemic
Clare Crawley was announced as the next Bachelorette a month ago, and though she's the oldest Bachelorette ever at 39, her group of men don't reflect it. The Bachelorette cast a bunch of 20-something to compete for her heart.
While coronavirus sweeps across the world, Bachelorette production halted before Crawley's season even began. This means there's a prime recasting opportunity before her journey truly starts. Even Host Chris Harrison teased a new bunch of men, if enough people apply to join Crawley's season.
"It's not out of the realm of possibility [that we'd recast the men]," he said in a conversation with his girlfriend and Entertainment Tonight reporter Lauren Zima on Instagram Live.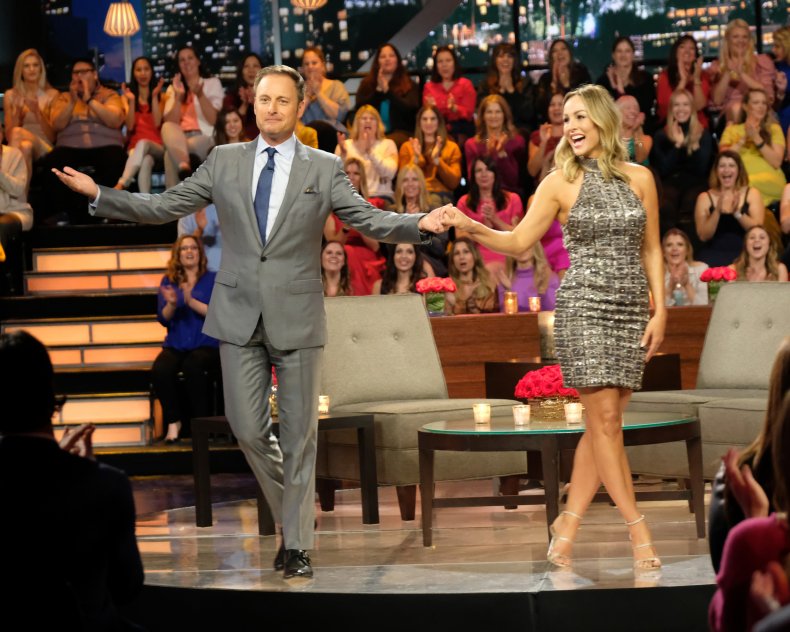 He then opened the conversation to the coronavirus extended time. "The thought that 25, 30, 35 guys -- everybody that was able to take time off [then would be able to] come back on The Bachelorette... we don't have a set time of when we're going to come back," he said.
Even Crawley has asked for new applicants, knowing her original pool of men were mostly 10 years younger than her. The youngest cast on her season was 23. She told her Instagram followers it's not too late on Tuesday. "I'm not saying this personally -- but I feel like since we have a break in the show right now, I don't think it's too late to submit people," she said, and Entertainment Tonight reported. "So, submit them, why not? What's the worst that could happen?"
Even ABC Reality Chief Rob Mills said the casting for Crawley's season would have improved with more time. Before filming and the shutdown, Mills told The Hollywood Reporter casting was designed for a woman from Peter Weber's season of The Bachelor, all of whom are younger, would have been tailored to Crawley if filming wasn't scheduled to start almost immediately after she was chosen.
So, if you or someone you know is interested in dating Crawley when the world spins back into its normal routines, here's how you can.
An online application is open now. It's a quick questionnaire that asks for a few personal details and links to social media. In order to apply, you must be over 21. The full application can be found here.
Crawley is no stranger to the Bachelor franchise. She first appeared on Juan Pablo Galavis' season, though she went on to visit Bachelor In Paradise twice. Crawley was also engaged on Bachelor Winter Games in 2018, though the engagement didn't last.
Want to Marry Clare Crawley on 'The Bachelorette'? It's Not Too Late to Apply, Thanks To The Worldwide Pandemic | Culture