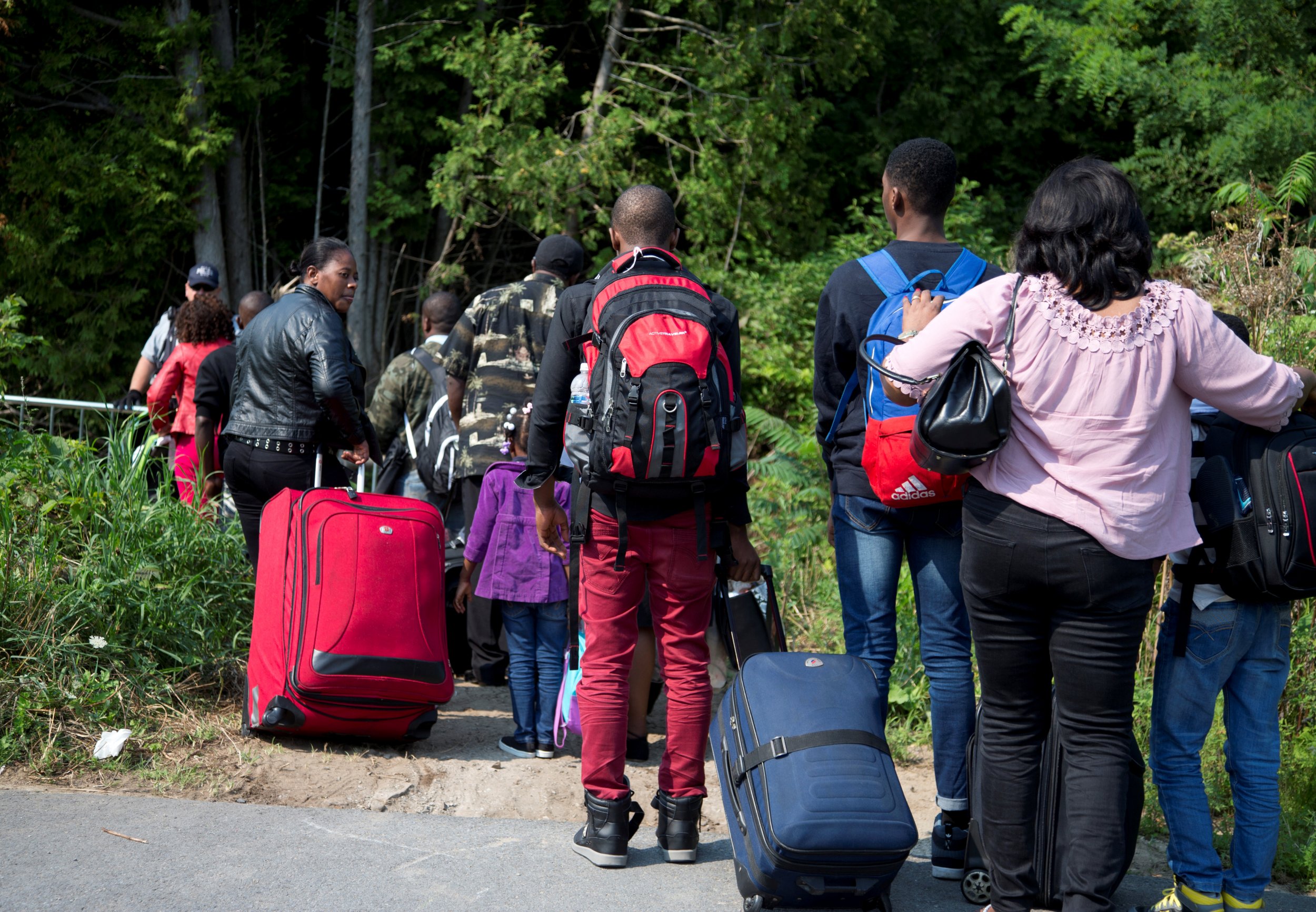 Canada's latest message to immigrants in fear of facing U.S deportation: Don't rely on us for refuge.
Earlier this month, a top lawmaker with Canada's governing party met in Los Angeles to discuss with members of the local Hispanic immigrant community the fear many have of being deported, The Wall Street Journal reported Wednesday. Pablo Rodriguez, a Liberal member of Parliament in Quebec, told the group that their first reaction should not be to get up and make the move to Canada.
"It's really important before making any decisions that they understand [Canadian] laws," said Rodriguez.
Other Canadian officials are also warning people in the U.S. that they might not have a legal standing to move to Canada.
"We remain unwavering in our commitment to offer protection for those determined to flee war, persecution or terror," Ahmed Hussen, Canada's minister of immigration, refugees and citizenship, said in an interview earlier this month. "But there is a lot of false information in those communities. Not having or losing status in the U.S. is not grounds for an asylum claim."
This new message is a shift from Canada's previous statements on welcoming all immigrants as the Trump administration continues to tighten U.S borders. In January, Canadian Prime Minister Justin Trudeau took to Twitter and posted a tweet to potential immigrants after Trump launched a travel ban on all Muslim-majority countries.
"To those fleeing persecution, terror & war, Canadians will welcome you, regardless of your faith. Diversity is our strength #WelcomeToCanada," he wrote.
A second tweet from the Canadian prime minister soon followed in retaliation to Trump's new ban with an archived photo of Trudeau welcoming a Syrian refugee at a Canadian airport in 2015.
There have been 5,712 people detained this month alone for crossing over the Canadian border, an 80 percent increase since July. This brings this year's total to 13,211 asylum seekers, and the rates have readily increased since January.
Most of the refuge seekers were Haitian citizens, who came to the U.S on a program that extended temporary protection after the devastating earthquake in Haiti in 2010. The Trump administration has suggested it will no longer extend the program when it expires in 2018.
In contrast, in 2016, 2,464 people were detained in 12 months, a total equaling half of the illegal entries this year.
"We are concerned about the pattern of people arriving at the border, particularly those who have in the last number of weeks and months actually risked their lives in very severe weather conditions," said Ralph Goodale, Canada's public safety minister and a member of the Liberal Party.
Canadians were not happy about the sudden influx of immigrants. Back in March, roughly four out of 10 respondents said mass illegal immigration could make Canada "less safe."
"There are so many people in the world who want to come in and go through the right channels," Greg Janzen, elected leader of a Manitoba border municipality that has seen an increase in crossings, told Reuters in March. "That's what's pissing most people off. These guys are jumping the border."