Want to Reduce Crime? Start with Funding Our Communities | Opinion
Amid a debate about how we can best achieve community safety, and reacting to concerns surrounding both public safety and police killings that have disproportionately devastated Black communities, many are alleging a tension between efforts that would tackle racial injustice and efforts that would potentially reduce violence.
Nothing could be further from true. The policy measures that will best promote racial justice and shrink criminal-legal harm are also the most effective ways to keep Black families and communities safe. If lawmakers want to serve both racial equity and safety goals, they must embrace legislation that locates "safety" where it belongs—in the realm of public health—while making robust, non-carceral investments in marginalized communities, crime survivors and victims.
This paradigm shift is what Americans have stated that they want to see. Moreover, it's exactly what movement leaders and federal lawmakers have recently come together to propose.
One year ago this month, movement leaders and allies in Congress met movement demands by launching a legislative framework that imagined a shift in how to approach public safety while making robust, preventative investments in communities. This framework capped an evolution that grassroots advocates have been spearheading for decades—and that has made many people begin thinking very differently about what safety is and how we get there.
A recent Washington Post-ABC poll found that while concern about crime is rising, Americans want solutions outside of policing. In fact, 75 percent of all U.S. adults believe that increasing funding for poor communities can effectively reduce crime. This poll shows that the American public is ready for a new approach. And last month, Representatives Cori Bush (D-Mo.), Ayanna Pressley (D-Mass.), Jan Schakowsky (D-Ill.) and Pramila Jayapal (D-Wash.) introduced a bill—The People's Response Act (PRA)—that marks the first opportunity to begin making this collective, movement-centered vision for safety real.
The PRA would start by establishing a "Division of Community Safety" at the Department of Health and Human Services—a body reminiscent of the Community Public Safety Agency in the Movement for Black Lives' BREATHE Act—to catalyze robust, safety-focused investments wholly outside of law enforcement, jails and prisons. This division would run marquee grants that expand community-based violence interruption, non-911 crisis response, behavioral health, safe passage to school programs and more, even while incentivizing states and local governments to shrink their criminal-legal systems.
Launching this division is a first step, but would signal a much-needed paradigm shift in how this country views safety. We would be physically locating community safety outside of our criminal-legal system and inside of our largest health-focused institution. Moreover, we would finally be investing in the programs, services and infrastructure that actually keep people safe.
The truth is, we have substantial evidence that expanding jails, prisons and policing is not effective at keeping our communities safe—especially Black communities that have been disproportionately policed, incarcerated and killed through police violence. The U.S. leads the world in incarceration, but we're no safer than peer nations. We know that the criminal-legal system has a devastating impact on the health and safety of Black and brown people who have spent centuries facing extreme levels of policing and incarceration.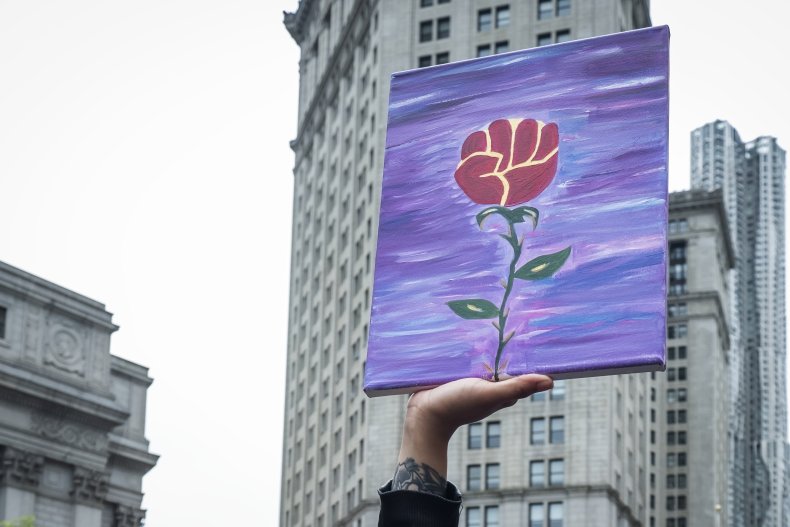 But there are effective ways to keep people safe: approach safety through a public health-centered, preventative lens that involves investing in the health, treatment, education, youth employment, sports programs, environmental justice, mental health and affordable housing that communities—especially Black communities that have experienced decades of disinvestment—truly need.
A few examples tell this story. When we invest in kids, economic security and basic health, crime goes down. Simply keeping kids in school longer, thereby increasing educational attainment, may reduce their likelihood of future incarceration by 16 percent—while bolstering their prospects for success. Giving kids summer jobs has been found to reduce violent crime by 35 percent. Emergency financial assistance for people experiencing economic insecurity, one study showed, halved arrests for violent crime. And Medicaid expansion has had dramatic effects on reducing homicide, burglary, assault, robbery and vehicle theft.
Simply rethinking urban design likewise can be impactful. Studies done in cities like Philadelphia and Baltimore show that maintaining green space reduces certain types of crime. Meanwhile, research in New York City demonstrated that streetlights can reduce "index crimes" by more than a third.
And when crises arise, community leaders have shown the potential of non-police alternatives. In Denver, hundreds of emergency calls have been diverted to trained mental health professionals. In multiple cities, advocates are running programs that "interrupt" and prevent violence in various ways.
Elected officials across the spectrum have an opportunity to bolster a new, health-centered paradigm for safety that invests in communities, not jails and prisons, to keep people safe. It is harnessing this opportunity, not tweaking a flawed paradigm, that will best dismantle criminal-legal harm and keep people safe.
The question now is not what can be done, but whether the people we elected are willing to take these steps.
What happens next will provide our answer.
Gina Clayton-Johnson is an attorney, organizer and on the Policy Table Leadership team for the Movement for Black Lives. She is the founder and executive director of Essie Justice Group.
Thea Sebastian is an attorney, activist and director of policy for Civil Rights Corps.
The views expressed in this article are the writers' own.