Want to Save the Movies? Look at IMAX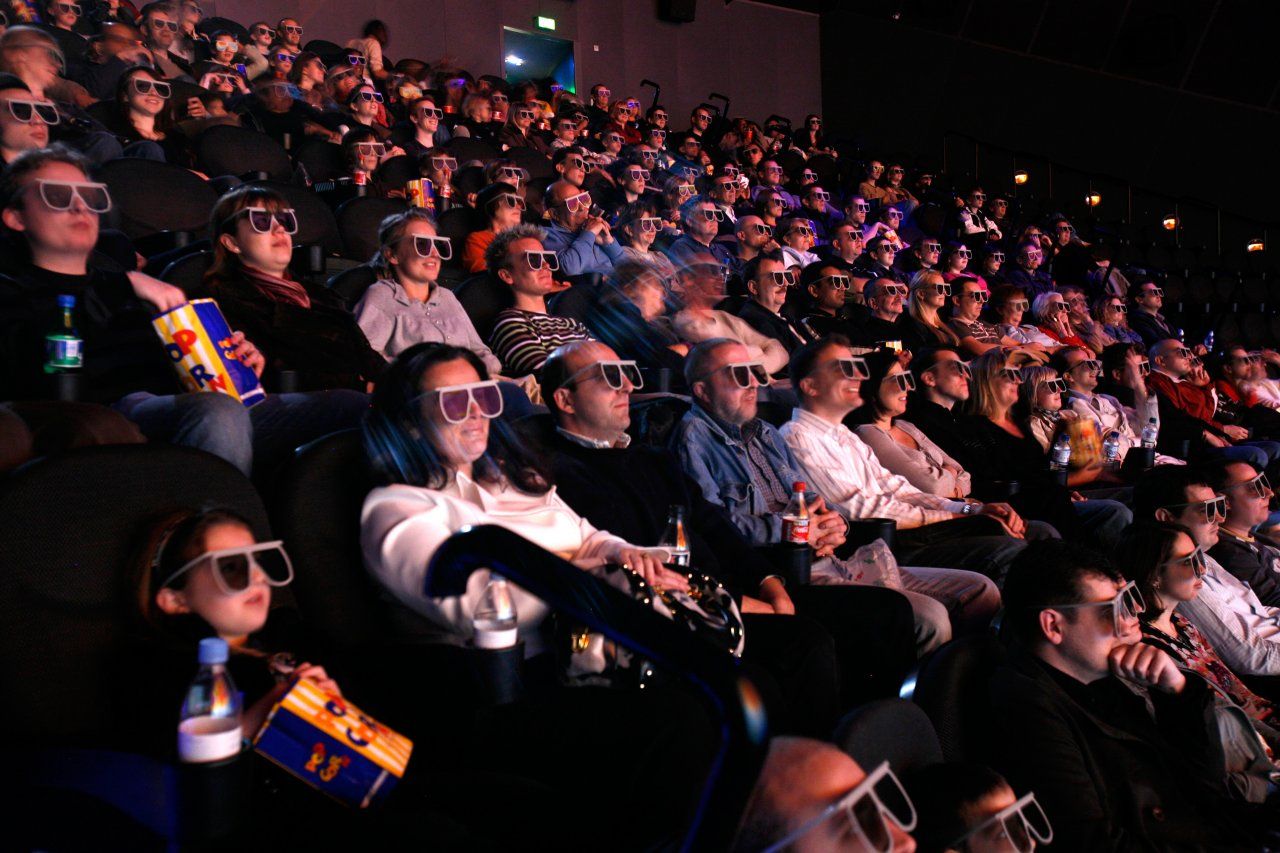 Americans are losing the taste for going to the movies. According to the Motion Picture Association of America, movie admissions in the U.S. and Canada dropped 18 percent between 2002 and 2011. Domestic admissions per capita were 3.9 in 2011, down from 5.2 in 2002.
Flat is the new up. But not at IMAX, which builds giant-screen movie systems and remasters films to be shown in those venues. Just before the Oscars, IMAX reported that its 2012 revenues had increased a smart 20 percent to $284.3 million, and that it had installed 125 new theater systems last year. "The network has grown around 25 percent for the last four years, compounded," says Richard Gelfond, a former lawyer and Drexel Burnham banker who has been running the firm since 1996. IMAX's stock has quadrupled in the past five years, giving it a value of $1.7 billion.
Why? IMAX is playing a different game than some of its struggling counterparts. It is essentially a technology company. IMAX doesn't produce its own films, nor does it build or operate multiplexes. Rather, it markets a film-going experience—a huge screen, dramatic pictures, fantastic sound, and expensive tickets. Add in 3-D, and IMAX turns a trip to the movies into an immersive, tactile, enveloping event that can't easily be replicated on smaller devices outside the theater. And while Regal Entertainment and AMC, the two largest U.S.-based theater owners, have no operations outside America, IMAX has successfully persuaded the burgeoning ranks of foreign theater developers to include it in their spanking-new multiplexes.
That ability to get into the foreign market matters—a lot. Middle-class Americans may be falling out of love with movies. But middle-class Chinese, Indians, and Russians are just starting to pick up the habit. Today about two thirds of Hollywood's box office comes from overseas. The number of screens in China has risen fivefold over the past several years.
Boston Consulting Group refers to the discretionary spending of emerging-market middle-class consumers as the "$10 trillion prize." "We had a minimal international presence seven years ago," says Gelfond, a youthful 58, with wavy, brown hair and a residual Long Island accent. "But right now about half of our box office is international." In 2009 Avatar aired in 13 IMAX theaters. In 2012, by contrast, The Hobbit opened in about 100 IMAX theaters in mainland China. "And I have that many [more] signed up being constructed," he adds. In Russia, IMAX has 30 screens open and another 10 in backlog. Overall, by the end of last year, the company had 276 theaters in the process of being built, many of them outside the U.S., and Gelfond expects that to continue to grow: "There are something like 30 cities in China with over 1 million people that don't have a movie theater, let alone an IMAX."
As traditional high-end multiplexes proliferate around the globe, they are likely to include an IMAX, which, like Tiffany, Apple, and Starbucks, is an aspirational brand. "If you want to impress your date, you take her to the IMAX," says Gelfond. In China, the average ticket price at an IMAX theater is $15. In Moscow, where well-heeled businesspeople are known to buy out 400-seat IMAX theaters to watch films with their pals, the 80-seat IMAX Sapphire at the Russia Mall charges $80 per ticket.
The globalization of movie attendance is changing the business in all sorts of ways. "Films aren't really greenlit these days in Hollywood without taking into account how they will perform in various foreign markets," says Gelfond. And the company is helping to create local content for local audiences. In 2012 it converted five Chinese films into the IMAX format, while in Russia they're converting a movie called Stalingrad. (A lighthearted rom-com it's not.)
In the U.S., distribution windows have shortened, screens are pervasive and miniaturized, and new releases are just as likely to be viewed on a phone or tablet screen as at the multiplex. That's bad news for most multiplex owners. But IMAX believes this plays into its hands. Because of the unique experience IMAX offers moviegoers, filmmakers are coming to regard the IMAX screen as a distinct platform. Oblivion, the Tom Cruise vehicle set to be released by Universal Pictures in April, will appear in IMAX theaters a week before its larger opening on smaller screens. Gelfond says: "As long as you can't get the IMAX experience in your home, we're going to have the wind at our back."