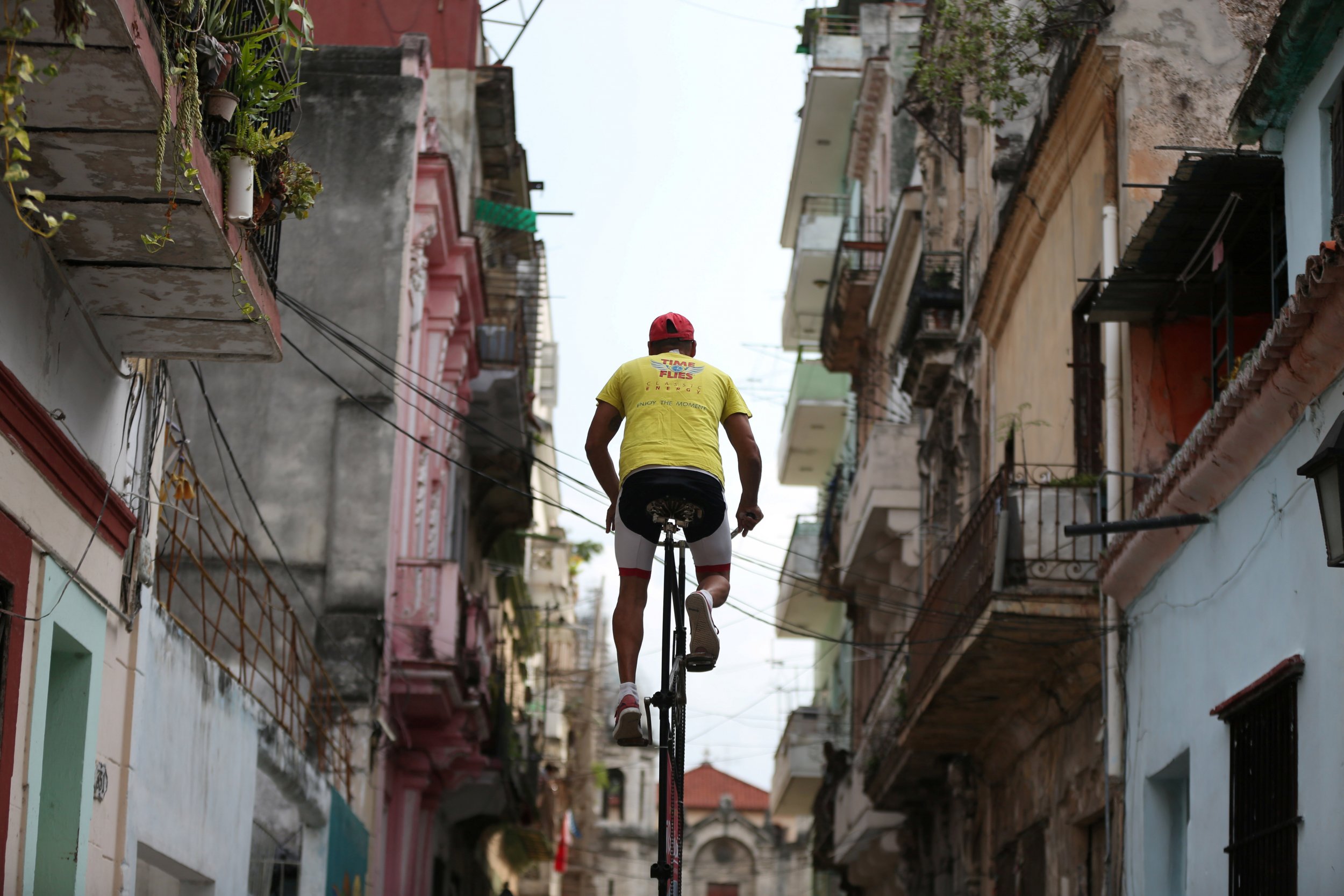 It seems like every travel organization in the country is out with its "must visit" list for 2017. What do they say? They're literally all over the map, but one place gets repeated mentions: Cuba.
The U.S. Tour Operators Association singled out the island nation as the hottest destination of 2017, while the website for the travel guidebook Frommer's listed Cuba as one of the best places to go this year. Based on search data, the airfare website Skyscanner.com named Havana the top destination of the year. Virtuoso, the travel agency consortium, includes Havana on its list of "emerging" destinations.
Readers also told me that the island nation was at the top of their list this year.
"I would love to go to Cuba before it gets ruined by capitalism," wrote Alicia Nieva-Woodgate, a Denver consultant.
Laurie Fullerton, an author who lives in Marblehead, Mass., feels the same way. "Unfortunately," she wrote, "the cruise ships are on their way."
Their fears may be well-founded. Anyone who visited Eastern Europe just after the fall of the Iron Curtain knows how quickly a destination can go from affordable and interesting to expensive and overcommercialized. For a year or two, places like Prague or Warsaw were affordable. And then they were discovered by American tourists, and — poof! — there go the authenticity and the bargains.
"I hate these sorts of pieces where the media has to arbitrarily pronounce something is hot," says Doug Lansky, a longtime advocate for sustainable tourism. "Then people flock there before the place can brace for crowds or create a strategic plan, it gets overcrowded and overdeveloped, then people are directed to the next hot spot, leaving the destination discarded like a nightclub that's no longer trendy."
Lansky cites the example of Jericoacoara, a remote Brazilian fishing village that, after a guidebook declared it the world's most beautiful beach, became overrun by tourists.
Other travelers have more immediate concerns.
Pauline Frommer, editorial director of Frommers.com, notes that Cuba made her site's list as a last-minute addition. "That was a 'visit-it-while-you-still-can' pick," she said.
Indeed, in the weeks since the election, some travel suppliers have cut back their Cuba itineraries, anticipating a slump in demand, if not a complete stop in tourism from the United States. For example, in December, American Airlines announced that it would cut nearly a quarter of its flights to Cuba for early 2017, citing weak demand.
The carrier reportedly plans to reduce daily round-trip flights between the United States and Cuba from 13 to 10, starting in the middle of February. [Americans can plan 'people-to-people' trips to Cuba, but what does that mean?]
Mike Weingart, president of Air Land Sea Consultants, a Houston travel agency, says that while he received "huge requests" for Cuba last year, the future is uncertain. "Hopefully, the Trump administration will continue in the good efforts made by the Obama administration," he says. But until it does, he expects to see more queries than actual bookings.
The American Society of Travel Agents is pushing to keep Cuba open for tourism, and with good reason. In a poll conducted late last year, 84 percent of its agents reported an uptick in Cuba interest by their clients in 2016. And 78 percent are predicting even more interest in the destination this year.
Travel agents don't want to give up the gains made during the past few years.
There may be an opportunity to open the doors to Cuba permanently. Earlier this month, the Freedom to Travel to Cuba Act of 2017 was introduced in Congress by Reps. Mark Sanford (R-S.C.) and Jim McGovern (D-Mass.). The bill would repeal restrictions to Cuba.
The country's presence on many of this year's must-visit lists is no fluke to someone like Anthony Rubenstein, the co-owner of the Philadelphia-based Havana VIP Tours. Although he's expecting 2017 to be his best year yet, he's strongly recommending trip-cancellation insurance for any trip booked after Jan. 20.
"No one knows what Trump will do," Rubenstein says. "But I'm optimistic. After all, he was interested in building a hotel and golf course there, and his longtime associates from Starwood, Sheraton and American Airlines are not going to accept him interfering with their businesses."
Writer and photographer Christopher Baker, who leads motorcycle tours of Cuba, agrees.
"Trump is the big unknown," he says. "He could throw this into reverse. Go now!"
Consumer advocate Christopher Elliott's latest book is How To Be The World's Smartest Traveler (National Geographic). You can get real-time answers to any consumer question on his new forum, elliott.org/forum, or by emailing him at chris@elliott.org.