Wanted 911-Operator Accused of Purposefully Hanging Up on Callers in Need
New Orleans Police are searching for a 911 operator that they say intentionally disconnected calls from people seeking help.
911 operators act as a crucial link between those in distress and first responders. In an emergency, any deliberate interference to that line of communication can have life-threatening consequences. It may be true that not every call is as serious as the next, but as the COVID-19 pandemic rages on, hurricanes sweep the east coast, and wildfires blaze in the west, fielding 911 calls feels more urgent than ever.
The volume of calls received by 911 operators is staggering: according to the National Emergency Number Association, "an estimated 240 million calls are made to 9-1-1 in the U.S. each year."
As reported by NOLA.com, 25-year-old Precious Stephens worked for the ​​Orleans Parish Communication District, receiving 911 calls and taking down relevant information. In late August, the district contacted the police with allegations that Stephens was purposefully hanging up on callers without recording the details of their situations.
When Stephens disconnected the calls, she reportedly did so "deliberately" and "without obtaining necessary emergency information or relaying such emergencies to the other dispatchers for aid," said the New Orleans Police Department's Third District, in a Facebook post.
Stephens' employer first noticed issues during her shifts on August 20 and 21, reported NOLA.com. In response, the agency conducted an internal investigation via looking at a random set of calls.
They appear to have contacted the police once their investigation yielded results of concern. Since then, Stephens has reportedly been fired from her role as a 911 dispatcher.
"[The district] has and will continue to cooperate with the...investigation into this matter and [the] dedicated to providing any and all assistance to aid in [the] efforts," said the district in a statement, reported NOLA.com.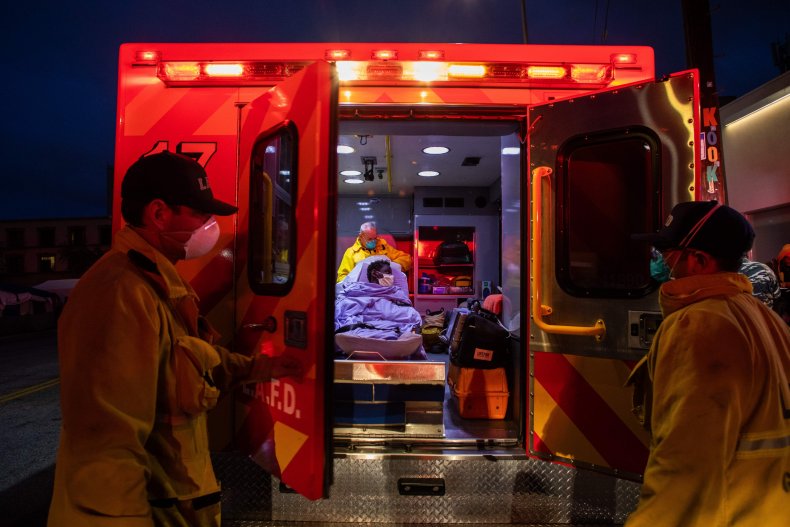 Police have yet to locate and arrest Stephens, who is facing one count of malfeasance in office. In Louisiana, "malfeasance" refers to any illegal conduct committed by a public servant. If convicted, the crime can lead to a prison sentence of up to five years.
At the time of writing, it is still unclear what may have motivated Stephens to allegedly disconnect the 911 calls: Newsweek has attempted to contact the New Orleans Police Department's Third District for further comment but did not receive a response in time for publication.
As authorities actively search for Stephens, they are asking anyone with "information on Stephens' whereabouts" to contact Crimestoppers of Greater New Orleans.