Wanted Son of Muammar El-Qaddafi Set Free in Libya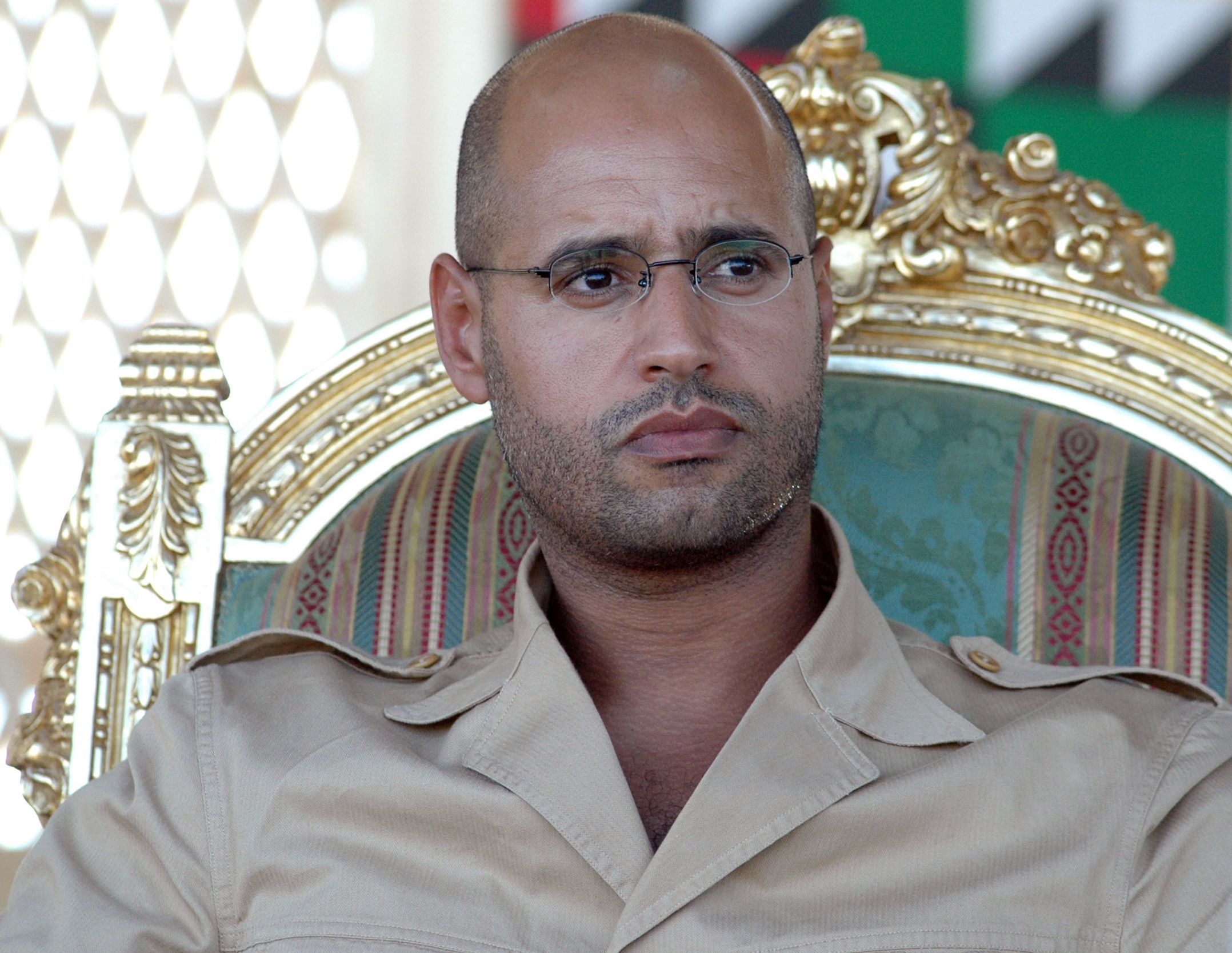 The son of the late Libyan dictator Muammar el-Qaddafi, sentenced to death in 2015 for his role in killing protesters during the country's 2011 uprising, has been freed under an amnesty, according to his lawyer.
Saif Al-Islam, 44, is the second son of Qaddafi, who was deposed and killed by rebels in 2011. Islam had been held for five years by a militia in Zintan, a region of northwestern Libya, and was sentenced to death in absentia by a court in the capital Tripoli in July 2015 for his role in the killing of protesters during the uprising.
Islam's lawyer Karim Khan told France 24 on Wednesday that the dictator's son had been freed on April 12 as part of an amnesty "in accordance with [Libyan] law." Khan confirmed that Islam was "well, safe and in Libya."
The toppling of Qaddafi created a power vacuum in Libya that was exploited by multiple militias and armed groups, including, of late, the Islamic State militant group (ISIS). Two rival governments were set up, one in Tripoli and an internationally recognized parliament in the eastern city of Tobruk. A United Nations-backed presidency council and Government of National Accord, led by Prime Minister Fayez Sarraj, has been established in Tripoli since the start of 2016 but continues to face obstacles from the rival parliaments and militias.
Islam's trial in Libya began in April 2014, but the judicial process was undermined by "serious due process violations," according to rights group Human Rights Watch. Islam's death sentence was never carried out as instability and fighting raged throughout the North African country in 2015.
Qaddafi's son is also wanted by the International Criminal Court (ICC), based in The Hague, which issued an arrest warrant for Islam for being an "indirect co-perpetrator" of crimes against humanity including murder and persecution. The ICC said that, while Islam did not have an official position in his father's government, he was designated as "[Muammar el-Qaddafi's] unspoken successor and the most influential person within his inner circle and, as such, he exercised control over crucial parts of the state apparatus."
But Khan said that he would file an application to have the ICC case ruled as inadmissible under the principle of double jeopardy—that an individual cannot be tried for the same crime twice. When asked whether Islam's release would damage reconciliation efforts in Libya, Khan said that "it was up to Libyans to decide what is best for peace and reconciliation," rather than the ICC.