Two U.S. Soldiers Killed in Afghanistan Taliban Car Bomb Named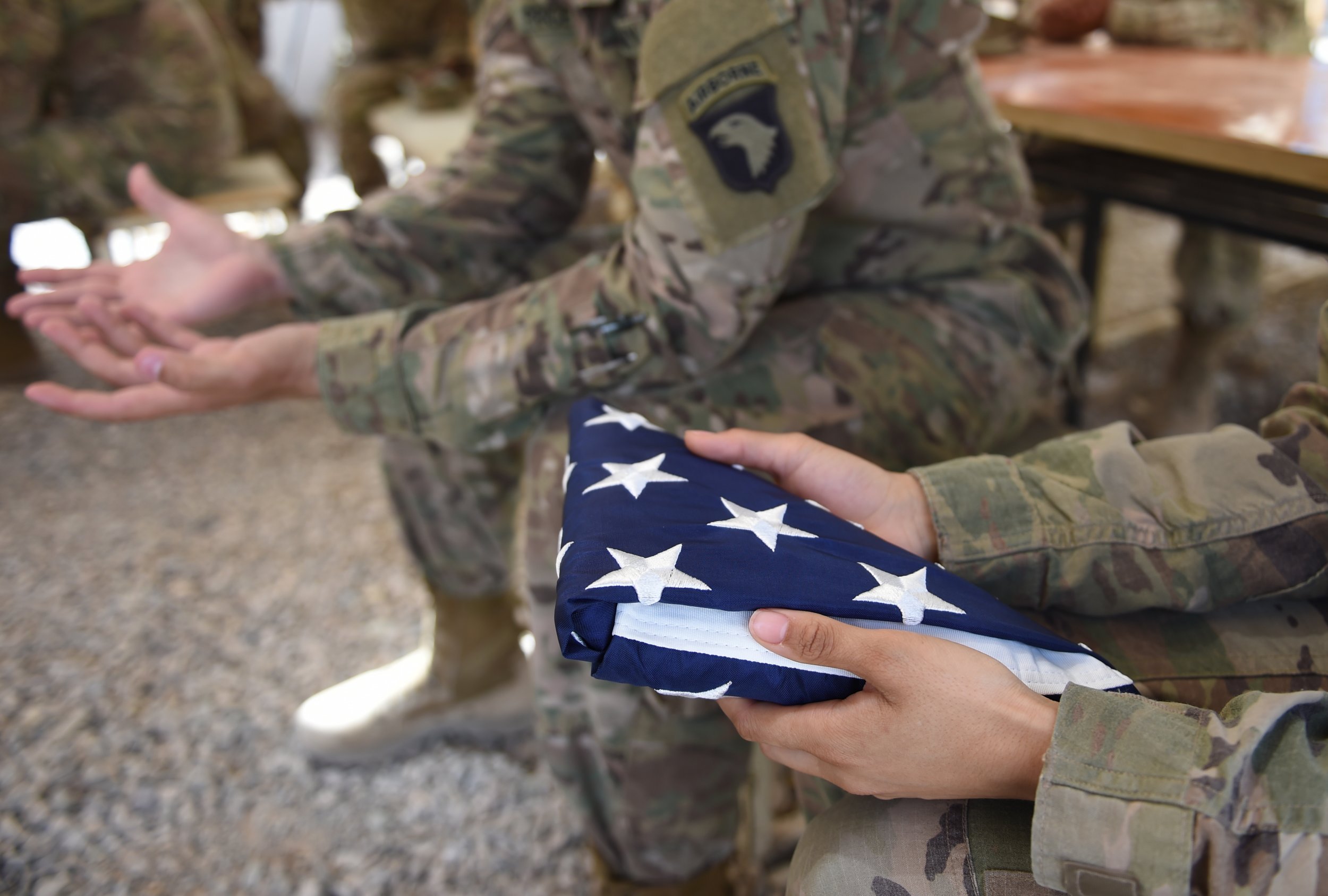 Two U.S. soldiers killed in Afghanistan when their convoy was hit by a car bomb have been identified.
Sgt. Jonathon Michael Hunter, 23, of Columbus, Indiana, and Spc. Christopher Michael Harris, 25, of Jackson Springs, North Carolina, died on Wednesday in Kandahar, a Department of Defense statement said. The pair sustained injuries when a vehicle-borne improvised explosive device (IED) detonated near to their convoy.
The attack was reportedly carried out by a Taliban suicide bomber who rammed his vehicle into the NATO convoy, which was traveling near to one of the largest U.S. bases in the country, the New York Times reported.
The soldiers were supporting the 13,000-strong NATO Resolute Support mission in Afghanistan. Some 8,700 U.S. troops remain in Afghanistan and are helping to fight the Taliban and Islamic State militant group (ISIS).
Read more: Will Trump send a troop surge to Afghanistan?
Four other American troops were injured in the attack, but their wounds are not life-threatening. Both Hunter and Harris were assigned to 2nd Battalion, 504th Infantry Regiment, 1st Brigade Combat Team, 82nd Airborne Division, at Fort Bragg, North Carolina.
"Chris and Jon lived and died as warriors," said Colonel Toby Magsig, commander of 1st Brigade Combat Team, in a statement reported by Stars and Stripes. "They will always be a part of the legacy of the Devil Brigade and their memory lives on in the hearts and minds of their fellow paratroopers. Our thoughts and prayers are centered on the families and loved ones of these two great Americans."
Harris' wife, Britt Harris, wrote on Facebook on Thursday to confirm that her husband had died. "We had recently discovered I am in the very early weeks of pregnancy. Right now that is my main concern and I want to try and make sure everything continues to be healthy considering these crushing circumstances," she wrote.
Hunter, who got married in October 2016, was just 32 days into his deployment when he was killed providing security for the convoy that was attacked, according to his father, Mark Hunter. The soldier's father, himself a veteran, said he had feared for his son. "He had been there 32 days. I'm former military, me and his uncle both, so we know the dangers," Mark Hunter told the AP.
The father said he would travel to Dover Air Force Base on Friday to retrieve his son's remains. "I'm just proud of him. He was a great soldier. He made [sergeant] in a little over three years, which is pretty rare, they tell me," he said of his son.
The deaths mean that 10 U.S. service personnel have now been killed in Afghanistan in 2017. Three were killed in June when an Afghan commando opened fire on U.S. forces.
The Trump administration has sent out mixed messages on Afghanistan. The Pentagon reportedly wants to send in almost 4,000 extra troops to take back momentum from the Taliban and ISIS, but the Trump administration has also reportedly considered a total withdrawal from the country.
President Trump is becoming increasingly frustrated with the lack of progress in Afghanistan and reportedly suggested replacing the commander of U.S. forces in Afghanistan, Gen. John Nicholson, at a meeting with Defense Secretary James Mattis in July.