War for Attention: $300 Million Study Shines Light on Screen Time for Kids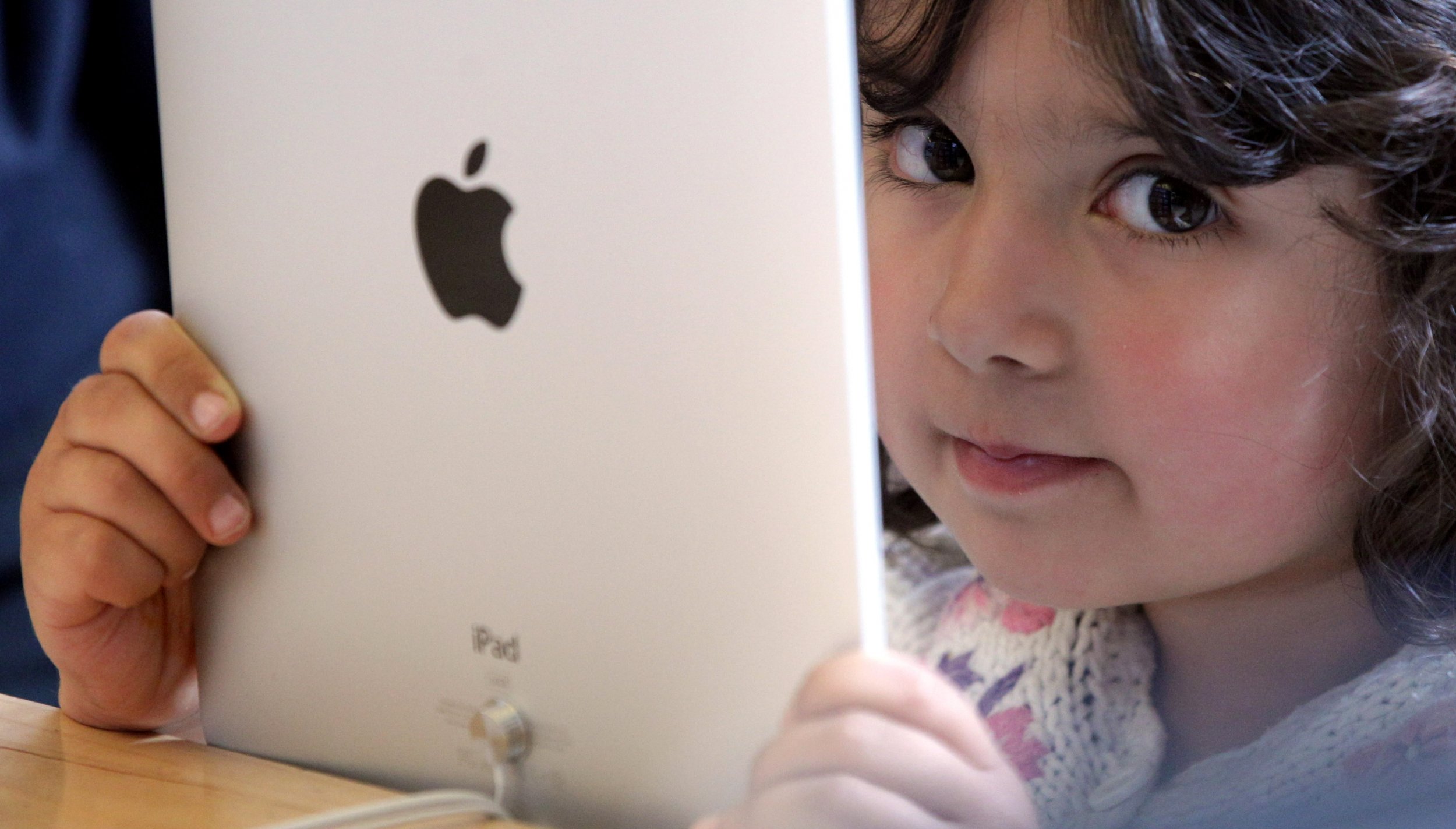 The National Institutes of Health has launched a massive long-term study to better understand how screen time affects children and their development.
Scientists will spend $300 million over the course of 10 years to track more than 11,000 children, 60 Minutes reported. They seek to research how screen time—watching electronic devices—affects children's brains, mental health and emotional development.
Scientists are currently interviewing and scanning the brains of 9- and 10-year-olds to kick off the study at 21 locations in the United States. And while much more work remains to be done to clarify the benefits and risks of screen time in this study and many others in the future, some alarming preliminary findings are already in.
After conducting brain scans of 4,500 children, researchers reported "significant differences in the brains of some kids who use smartphones, tablets and video games more than seven hours a day," according to 60 Minutes.
Tristan Harris, a former manager at Google, discussed with 60 Minutes how smartphones and apps are specifically designed to be as addictive as possible.
"This is about the war for attention and where that's taking society and where that's taking technology," he said. "There's a whole playbook of techniques that get used to get you using the product for as long as possible."
Harris said parents do not necessarily grasp the complex consequences of their kids using technological screens.
Infants and children under age 2 are more "vulnerable" or impressionable, Dimitri Christakis, screen time researcher at Seattle Children's Hospital, told the program. In one pilot study, babies were unable to correlate playing virtual blocks on an iPad with stacking real, hands-on blocks when researchers transitioned activities.
"It's not a transferable skill," said Christakis. "They don't transfer the knowledge from two dimensions to three."
The most critical stage of brain development is age 2 and under, he said, adding that an infant is much more susceptible to becoming addicted to such a device than a teenager is to a cell phone.
Infants are more "vulnerable," said Christakis, "because the experience of making something happen is so much more gratifying to them." An interactive app with colors, sounds and lights is more gratifying, for example, than playing with a plastic guitar or an iPad playing musical notes in the same pilot study.
Other results so far show that two or more hours of screen time per day results in lower test scores for kids in language and thinking skills.
Teens now spend an average of four and a half hours per day on their cell phones. As cell phone usage has become more widespread, how they are used has affected how a generation of American kids act and think.
One mini study correlates the extent to which teens and their brains respond to using social media.
Teens lie in an MRI machine and see a screen showing their Instagram account while a scanner denotes certain responses, such as how the brain chemical dopamine stimulates teen cravings while checking a screen, as in a cell phone in the real world, an inordinate number of times throughout the day.
"So you're more likely to act impulsively and use social media compulsively instead of, like, checking yourself," NIH study investigator Kara Bagot told CBS.
One independent short-term study at the University of Pennsylvania, college students who set limits on their Facebook, Instagram and Snapchat time to only 30 minutes reported decreases in loneliness and depression.
While brain data studies go much deeper, some social media sites are taking proactive steps.
Apple, the instigator of the "smartphone revolution," offers parents the ability to place restrictions on apps. Facebook and Instagram offer app monitor-use settings.
Reportedly, the NIH will release data results in 2019 to other scientists globally researching the effects of screen time on young brains.