The War Between Russia and Ukraine Is on Facebook Too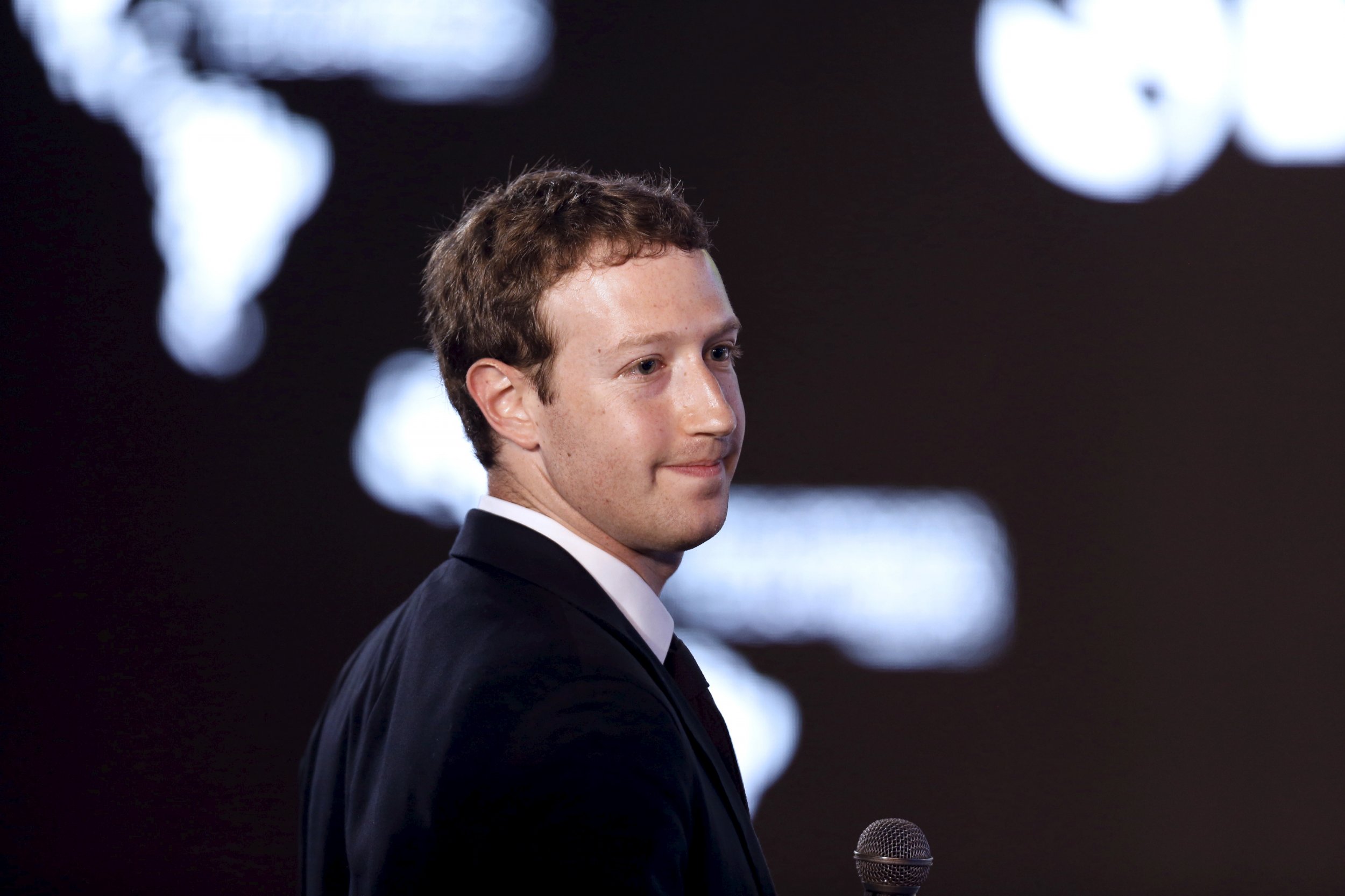 Last December, a prominent Russian blogger Rustem Adagamov visited a World War II museum in Svolvaer, Norway. Among other things, Christmas balls decorated with swastikas and portraits of Nazi leaders caught his attention. He took some photographs and shared them on Facebook. Several months later, these photographs were reported to Facebook moderators, and Adagamov's account was blocked for a month for inappropriate content and violation of terms of service.
In July, another prominent Russian blogger, Maxim Kononenko, learned that Facebook appeared to be blocking anyone who used the word khokhol in their status updates. The word is a mildly derogatory term for Ukrainians; however, it isn't nearly as taboo as the N-word in America, for example, and is widely used ironically.
To test the system, Kononenko posted four verses from a poem written in 1830 by Alexander Pushkin, generally considered the most significant Russian poet. One verse contained the word khokhol. Sure enough, a couple of days later, Facebook blocked Kononenko's account for a week.
On July 7, yet another well-known blogger, media entrepreneur Anton Nossik, shared a screen shot of Kononenko's status and said that he had been blocked for posting Pushkin's words. Nossik's post itself didn't contain the word khokhol; only the screen shot did. Nevertheless, Nossik's account was blocked for 24 hours.
Adagamov has over 130,000 followers on Facebook, Nossik has almost 120,000, and they are both frequent critics of the Russian government. Kononenko has 12,000 followers and is more inclined to attack Russian opposition figures and the new Ukrainian administration.
The recent wave of users being blocked on the Cyrillic section of Facebook has put both pro- and anti-government bloggers in Russia on the same side for once. At the end of May, shortly after Adagamov was blocked, dozens of liberal-minded journalists, writers and essayists from Russia and Ukraine signed a petition on Change.org asking Facebook to look into the issue. Some of them had been reported and blocked for what they considered ridiculous reasons, others were just annoyed that Facebook was, even if unintentionally, curbing what's left of freedom of speech in Russia.
Six weeks later, after a number of users were blocked for using the word khokhol, a Russian pro-government organization started a campaign called "#FacebookIsNotMyFriend," urging people to delete their accounts and switch to one of Russia's own social networks. They also wrote an open letter to Facebook CEO Mark Zuckerberg demanding an end to discrimination against Russian users.
It is a sign of Facebook's importance in the media landscape of the region that even Ukrainian President Petro Poroshenko weighed in, asking Zuckerberg via Facebook to establish a separate office in Ukraine. While Facebook is far from being the most popular social website in Russia (according to a recent survey, Facebook has far fewer users in Russia than the locally based websites VK, Odnoklassniki and Moi Mir), it might be the most influential.
"Russian authorities aren't big fans of the free press. And while the situation in Ukraine is much better, the media market is underdeveloped there, especially in Russian language," says Ostap Karmodi, a journalist who started the Change.org petition to Facebook. "That's why both in Russia and Ukraine Facebook is one of the biggest sources of information. It's one of the most efficient mediums to deliver your thoughts, to self-organize for protest, to find volunteer help. If it's blocked, there's virtually no other way to do it."
Nossik, who claims to have been one of the first Facebook users in Russia, says that unlike in the U.S., where it started as a social website for college students, in Russia the network attracted influential people from the start. "When I joined Facebook in 2007, there were two other Russians—the CEO of a hip media company and the CEO of the biggest Russian Internet company," Nossik tells Newsweek. "In Russia, Facebook grew because the global Russians joined it—people with education, money and connections. It's an elite network here."
The situation is much the same in Ukraine. According to a recent survey, five out of six of the most popular Russian-language Facebook users are Ukrainian officials and journalists, who mostly blog about the current situation in the country and the conflict in eastern Ukraine.
The Russian government has taken note of Facebook's power. In December, a popular Facebook event promoting a demonstration against the possible imprisonment of opposition leader Alexei Navalny was blocked after an official request from the prosecutor general. (In Russia, it's against the law to call for people to participate in an event that hasn't been approved by a local government.)
It's almost impossible to establish who is behind recent complaints that have led to users being blocked. Facebook's complaints procedure may appear simple—a piece of content posted by a user gets reported for a violation, then moderators review the complaint and decide how to proceed—but it quickly gets messy.
Sometimes users receive a notification that a post has been reported—that's how Nossik learned that a photo of his wife breast-feeding his son, and a Leonardo da Vinci painting he posted, had been reported for "nudity." (In both cases, Facebook dismissed the allegation.) Sometimes they don't. Sometimes users are asked to delete content that has been judged inappropriate. Sometimes they just get blocked right away. Different complaints are reviewed by different departments. In any case, a person who is reported can't find out who reported him or her, or how many complaints there have been.
There are suspicions, however, that the government is involved: The petition written by Karmodi referred to The Guardian's reporting on government-paid Russian Internet trolls, saying they "have been daily submitting thousands of policy violation reports, targeting popular bloggers who dare to criticize the Russian government." It accused Facebook of becoming "an efficient tool of Kremlin."
Nossik says he thinks one of the people responsible is Kristina Potupchik, a former press secretary of a pro-government youth movement called Nashi and the Federal Youth Agency, now a member of the Public Chamber, a consultative body that is supposed to facilitate communication between the Russian government and citizens. Potupchik has been frequently accused by opposition journalists of bribing bloggers and the media to publish positive reports about Nashi's activities. Several months ago, hacker group Anonymous International published a batch of emails that were allegedly written by Potupchik and contained reports on the opposition's Internet activities.
According to Nossik, Potupchik is the colonel of this army of trolls trying to get people blocked on Facebook. The blogger said technology that aims to get users blocked through an overwhelming amount of complaints was first tested in 2010. "Five years later, the same crooks are engaged in a political struggle on Potupchik's payroll," he says.
Potupchik rejected Nossik's allegations, saying he has "persecution mania." "If his posts get deleted, it means that he violated the rules," she says. "My posts have been deleted too."
Kononenko, who claims to have connections in the presidential administration, also says the government isn't involved. "Nobody in the presidential administration would bother with blocking Nossik and Adagamov," he says. "An organization that surveys the social media and files complaints might exist, but it acts on its own. There are always people who want to sell their loyalty."
If somebody in the Vladimir Putin camp did orchestrate the campaign to have users blocked, it's now backfiring. After numerous complaints about its policies, Facebook started blocking posts containing the word khokhol, hurting Russian pro-government bloggers such as Putin ally Eduard Bagirov, who, after being blocked twice, announced that he will shut down his Facebook account.
Despite all the controversy, Facebook says it is neutral. "All of our reports are handled in global centers where multilingual, highly trained teams deal with requests from all over the world in an impartial way," Sally Aldous, a Facebook spokeswoman, wrote in an email to Newsweek. "Within these teams, we have people who speak both Russian and Ukrainian who can help give specific language context. And we have quality-control systems in place to ensure that reports are decided on correctly, according to the common standards."
Asked about the alleged "armies" of trolls, Aldous reiterated that it doesn't matter how many times something is reported. "We only remove content that goes against the Community Standards," she said. Aldous didn't comment on the particular cases of Kononenko, Nossik and Adagamov.
For now, it seems to be a fight with no winners. "The Ukrainian side seems to have learned the rules, and now they're efficiently retaliating," says Karmodi. "On one hand, the opposition bloggers may feel vindicated. On the other, it's a Facebook war with a lot of casualties among civilians. In my opinion, there's nothing to celebrate."