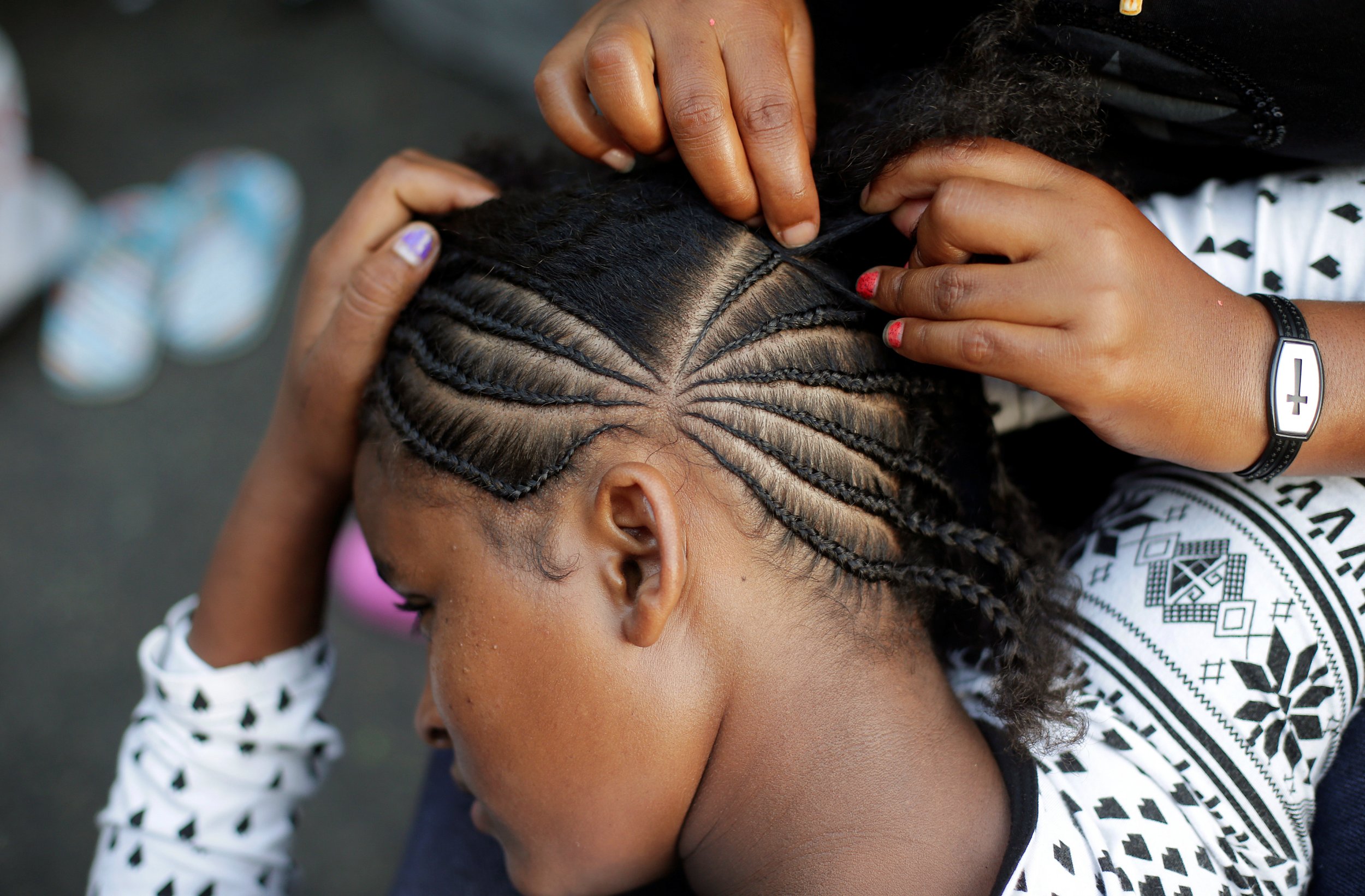 The Massachusetts attorney general this week told a charter school to do away with rules that target black students by banning certain hairstyles. Two black twin sisters—both of whom wear their hair in braids—got kicked off their sports teams and banned from prom because of the rules, Newsweek previously wrote.
The attorney general wrote to the Mystic Valley Regional Charter School in Malden that their rules on hair and makeup were discriminatory and unfairly enforced, the Boston Globe reported Friday. The rules violated state and federal laws "by subjecting students of color, especially black students, to differential treatment and thus denying them the same advantages and privileges of public education afforded to other students," a letter from the office of Attorney General Maura Healey noted, according to the Globe.
Alexander Dan, interim director of the charter school, told the Boston paper in a one-line statement that they were "in receipt of the letter" and "it will be reviewed by the board of trustees at a meeting that has been called for Sunday night."
The two sophomore girls, Maya and Deanna Cook, said they were told to remove their braids a few weeks ago, which came as a shock since students were previously allowed to have the hairstyle. Their parents told a local news outlet that they were kicked off sports teams and barred from prom—while other students had been suspended—but that they were not going to back down from the fight against rules they felt were racist.
"We told them there's nothing wrong with their hair the way it is. Their hair is beautiful, there's no correcting that needs to be done," their mother Colleen Cook told WFXT in Boston earlier this month.
The school had previously justified the rules on hairstyles by saying the cost of the style could highlight differences in families' incomes. The rules barred "distracting" extensions, styles with shaved lines or shaved sides and hair that is more than 2 inches in thickness or height, seemingly targeting afros.
"These styles are not simply fashion choices or trends, but, in addition to occurring naturally in many cases, can be important expressions of racial culture, heritage, and identity," read the letter written by Genevieve Nadeau, head of the civil rights division of the Massachusetts attorney general's office.
A teen in Florida encountered this week a situation seemingly similar to that of the Cook sisters. Seventeen-year-old Jenesis Johnson in Tallahassee, Florida was told by her school, North Florida Christian, that her afro she had worn for seven months was against school rules, according to local station WCTV.
An assistant principal reportedly told her the hairstyle was "faddish." The school handbook apparently has rules banning "faddish or extreme hairstyles" and that "hair should be neat and clean at all times."
"It hurts me," Johnson told WCTV. "It's hurting me. For my people behind me, the younger ones, they're going to have hair like me. Why can't they wear their natural hair?"