The War Brewing in the Streets of San Francisco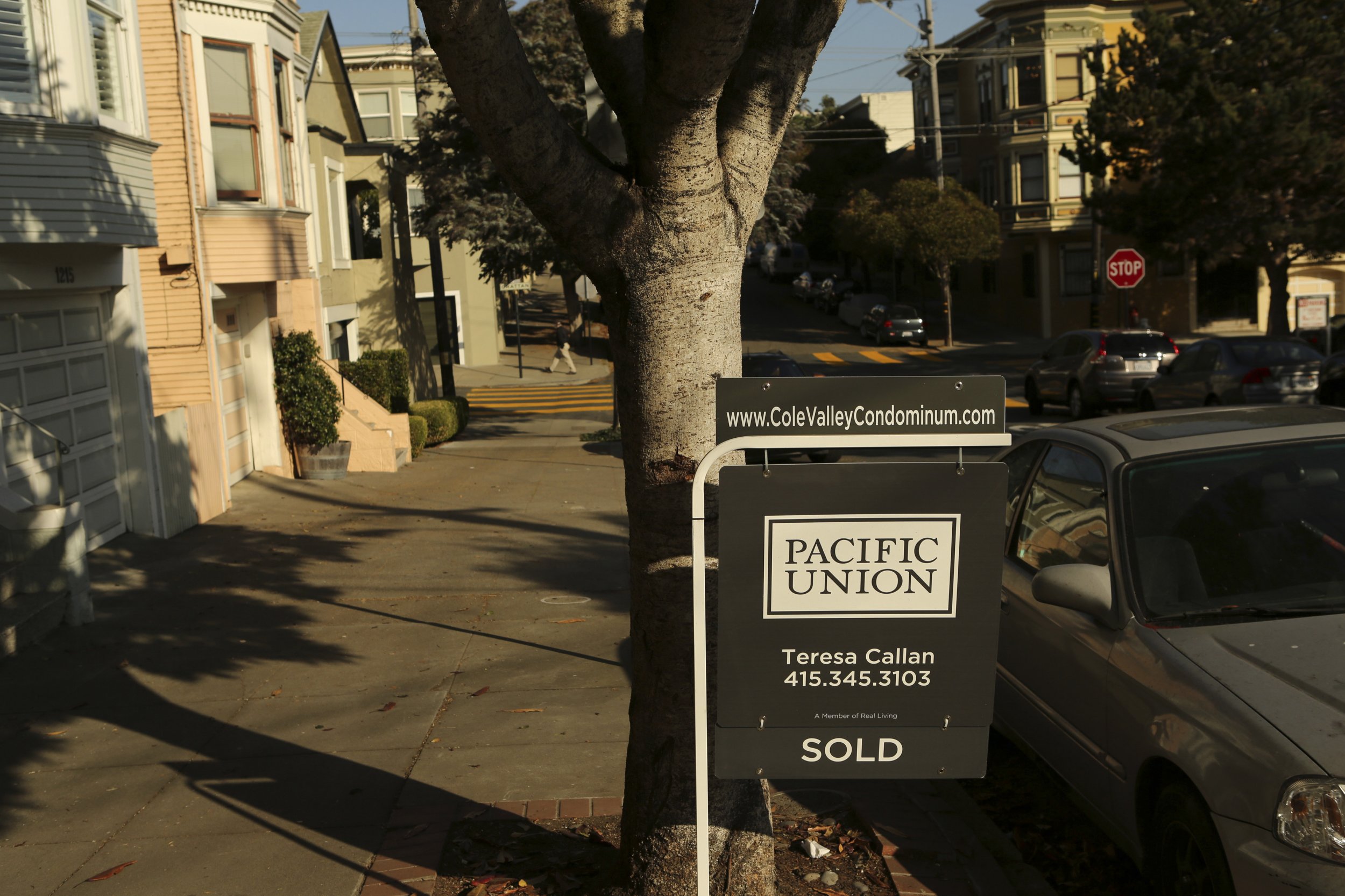 As Silicon Valley money continues to pour into San Francisco, wealthy tech workers are displacing longtime residents at record pace. The conflict, referred to by former mayor Willie Brown as "a war brewing in the streets," was once viewed as a typical case of gentrification. However, it now appears many of these evictions have been carried out by a small group of landowners who, according to California Secretary of State filings, may be linked to a single company.
The activist group Anti-Eviction Mapping has identified 12 landlords it dubs "serial evictors" for their repeated usage of no-fault evictions, which have tripled since 2009. By tracing their records though CorporationWiki, Newsweek found that at least seven are associated with LLCs bearing names like "CA1 REAL ESTATE," "CAS REAL ESTATE" and "CA1 INVESTMENT."
In all, Newsweek found a dozen similarly named LLCs linked to landlords and companies involved in the evictions. Because the LLCs are private, it is difficult to confirm whether they are in fact all linked to the same company, or what if anything their exact role in the evictions is. "It's so weird," says Erin McElroy of Anti-Eviction Mapping, "We can't figure it out."
The evictions are carried out using a controversial California renting law known as the Ellis Act, which was written to allow landowners to evict tenants if they chose to exit the rental market. According to Walter Baczkowski, the CEO of the San Francisco Association of Realtors, the act is necessary to ensure that no property owner can be compelled to be a landlord.
Baczkowski says the rising costs of living in San Francisco coupled with strict rent control laws have forced many longtime landlords to evict tenants and sell their buildings in order to avoid bankruptcy. "They keep saying everyone's a speculator," he says, referring to tenant rights activists now pushing California to reform the law. "Now they want to restrict more of the private owners' rights."
If, in fact, many of these evictions are linked to--and receiving investments from--a single company, it would seem to refute Baczkowski's argument that longtime building owners in financial straits are responsible for the increase in Ellis evictions.
Dean Preston, the founder of the advocacy group Tenants Together, called Baczkowski's bankruptcy argument "a fiction." He points out that half of the Ellis evictions are carried out within a year after a property is purchased, indicating that it isn't longtime owners bailing out; it's speculators looking to turn a quick profit by exploiting a legal loophole that removes rent control constraints on the city.
The result is that San Francisco's already scant housing becomes unaffordable to the city's older, less affluent residents. "I desperately want to stay in my neighborhood," says Theresa Flandrich, a longtime resident who was recently served with an Ellis eviction. Her only hope, she says, is to find an older landlord who may have a vacancy. "What's important to them is the neighborhood."