City Removes Decades-Old Nativity Scene After Constitutional Complaints About Christian Display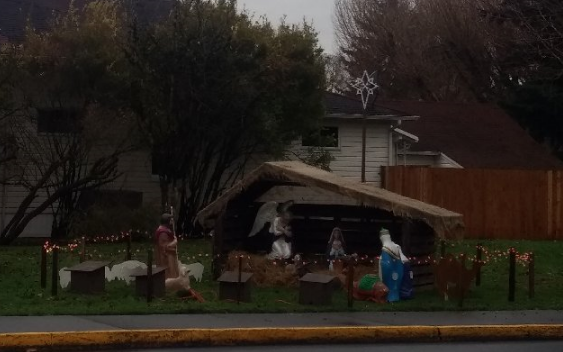 A Washington state city ended a decades-old traditional of displaying a Nativity scene after a handful of complaints citing constitutional infringement demanded it be removed from city property.
The mayor of Woodland, Washington, Will Finn, detailed the reason behind the Tuesday Nativity scene move and said he'd consulted with federal lawyers who confirmed the accuracy of the church and state violation complaints -- the Christian symbol is barred from being on public property. Finn said that while he personally sees the Nativity birth scene "as a symbol of Christmas and comfort," he had to move the display to private land as a public official.
The City of Woodland, about 35 miles north of Portland, Oregon, removed the religious recreation of Jesus Christ's birth from city property at Horseshoe Lake Park Tuesday. The Nativity scene is now displayed on private property offered up by landowner Jeff Leuthold at the corner of Buckeye and Goerig streets, local newspaper The Daily News reported.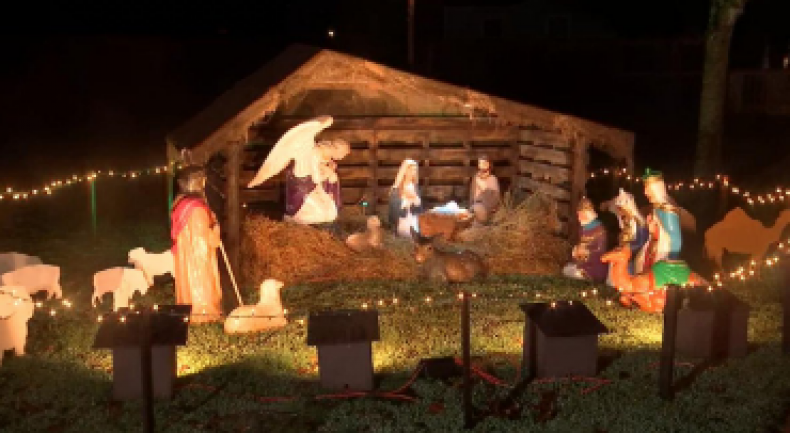 "We began receiving complaints concerning the display early last week, regarding constitutional limits on such displays on public property," Finn wrote in a Tuesdat Facebook post. "I immediately began seeking an alternative location, in case the complaints proved well founded. The complaints were that the nativity was a religious display and, as such, was not allowed to be erected on public property, using public resources. We have since received other complaints asking for the display to be removed, citing similar concerns."
"We have consulted with our attorney who has verified Federal and State constitutional limitations on the display of religious displays on public property or the spending of public money (such as electricity on the same). Wash. Const. art. I, § 11," Finn continued.
Finn noted that the religious display is actually far more visible to passersby than it was on city property, an observation not lost to many Woodland residents commenting on the Facebook post.
"My first thought was how sad, then I saw the location and it is more visible thus making it an even better location! So poo on those who complained, how do you like them apples?!" wrote Woodland resident Miranda Dawnn Neumann. "This is shameful. Shame on the people that made a stink. THERE WOULD NOT BE CHRISTMAS IF IT WASN'T FOR JESUS," wrote Washington resident Becky Ortiz.
Several major Supreme Court cases regarding the separation of church and state and the First Amendment's Establishment Clause have centered specifically around Nativity scene debates. In 1989's County of Allegheny v. ACLU, the Supreme Court ruled 5-4 the Nativity scene in question violated the establishment clause.
"Although the government may acknowledge Christmas as a cultural phenomenon, it may not observe it as a Christian holy day by suggesting that people praise God for the birth of Jesus," the SCOTUS opinion read.
City Manager Peter Boyce told The Daily News the Nativity scene had previously been displayed along Davidson Avenue adjacent to Horseshoe Lake Park for decades. He noted the city received about five complaints this year, which he said "have been the first complaints the city's received."
Mayor Finn added in the Facebook post, "I also appreciate that with public resources comes public responsibility. I personally see the Nativity as a symbol of Christmas and feel comfort when seeing it displayed. However, I had to make the decision as the Mayor."