Sen. Schumer And AG Sessions Agree on Need For Return to War on Drugs on U.S.-Mexico Border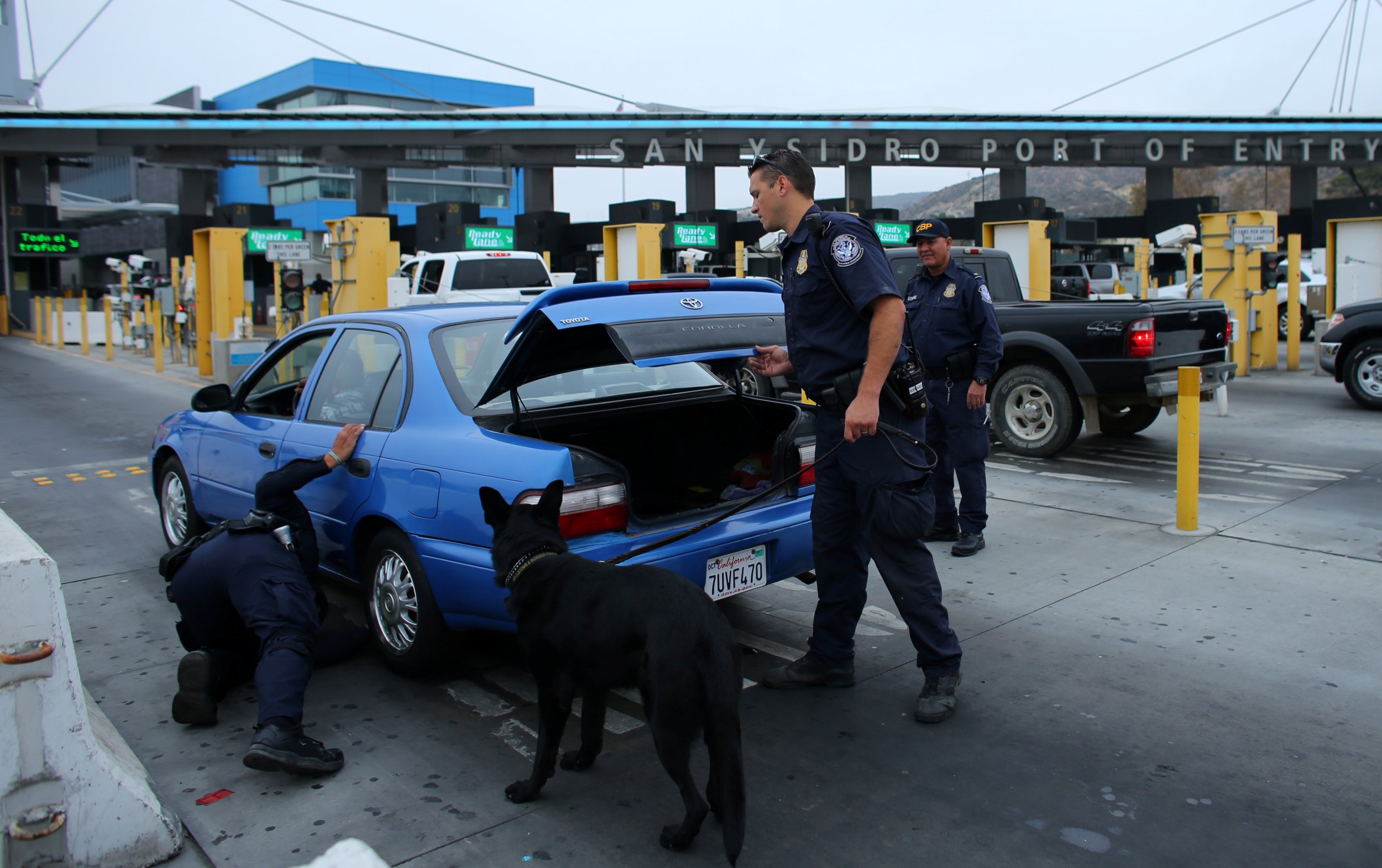 In a rare example of Republicans and Democrats singing from the same hymn book, Senate Minority Leader Chuck Schumer and Attorney General Jeff Sessions agreed on Tuesday that the war on drugs needs to be stepped up at the U.S.-Mexico border.
Schumer, a senator from New York, announced that he's backing a bill to give U.S. Customs and Border Protection (CBP) more hi-tech tools to detect and seize the dangerous opioid fentanyl, specifically at the Mexican border.
States near the border, and others in Appalachia and the North East have seen a rapid increase in overdose deaths from fentanyl in the past couple years, according to the Centres for Disease Control and Prevention—the leading U.S. national public health institute. In Maryland, where a street gang called MS-13 operates, overdose deaths from the synthetic heroin-like drug increased 62% in the first nine months of 2016.
On Tuesday morning, Attorney General Jeff Sessions toured the U.S.-Mexico border in Nogales, Arizona—a city on the border—and said "it is here, on this sliver of land, where we first take our stand against this filth." He was talking about gang members as well as drug and human traffickers.
Sessions said gangs like MS-13, Los Zetas, and the drug cartels "profit by smuggling poison and other human beings across our borders" and promised that President Donald Trump wanted to give CBP officers more tools in the "fight against criminal aliens" to stop the flow of drugs and people.
Those who enter the U.S. illegally twice will no longer be charged with a misdemeanor but face felony charges. And those "smuggling gang members across the border" and "helping convicted criminals re-enter this country" will be jailed, he said.
Sessions announced new guidance for border officers, and the U.S. attorneys that work with them, to target illegal immigration as a way of dealing with the flow of drugs. "This is a new era. This is the Trump era," Sessions said, adding that it is part of "a multifaceted" plan to capture drugs on the way in, drug money cross the border, and investigate and prosecute trafficking networks.
Schumer said on Tuesday that he supports an increase in CBP staff outlined in a new bipartisan bill called the INTERDICT Act, which would grow the number of CBP staff and spend $15 million on portable hi-tech screening devices and lab equipment that could increase seizures of fentanyl.
On the U.S.-Mexico border last year CBP seized nearly 200 pounds of fentanyl and synthetic opioids, a 25 percent increase over 2015.
"These deadly substances are being delivered to our homes, being sold on our streets, and destroying our families," Schumer said in a statement. "We know how they get here and where they come from, now we need to give CBP the resources to stop this flood and help save lives."