War Hero Dogs Left Languishing in Kennels By U.S. Army After Return From Life-Saving Missions in Afghanistan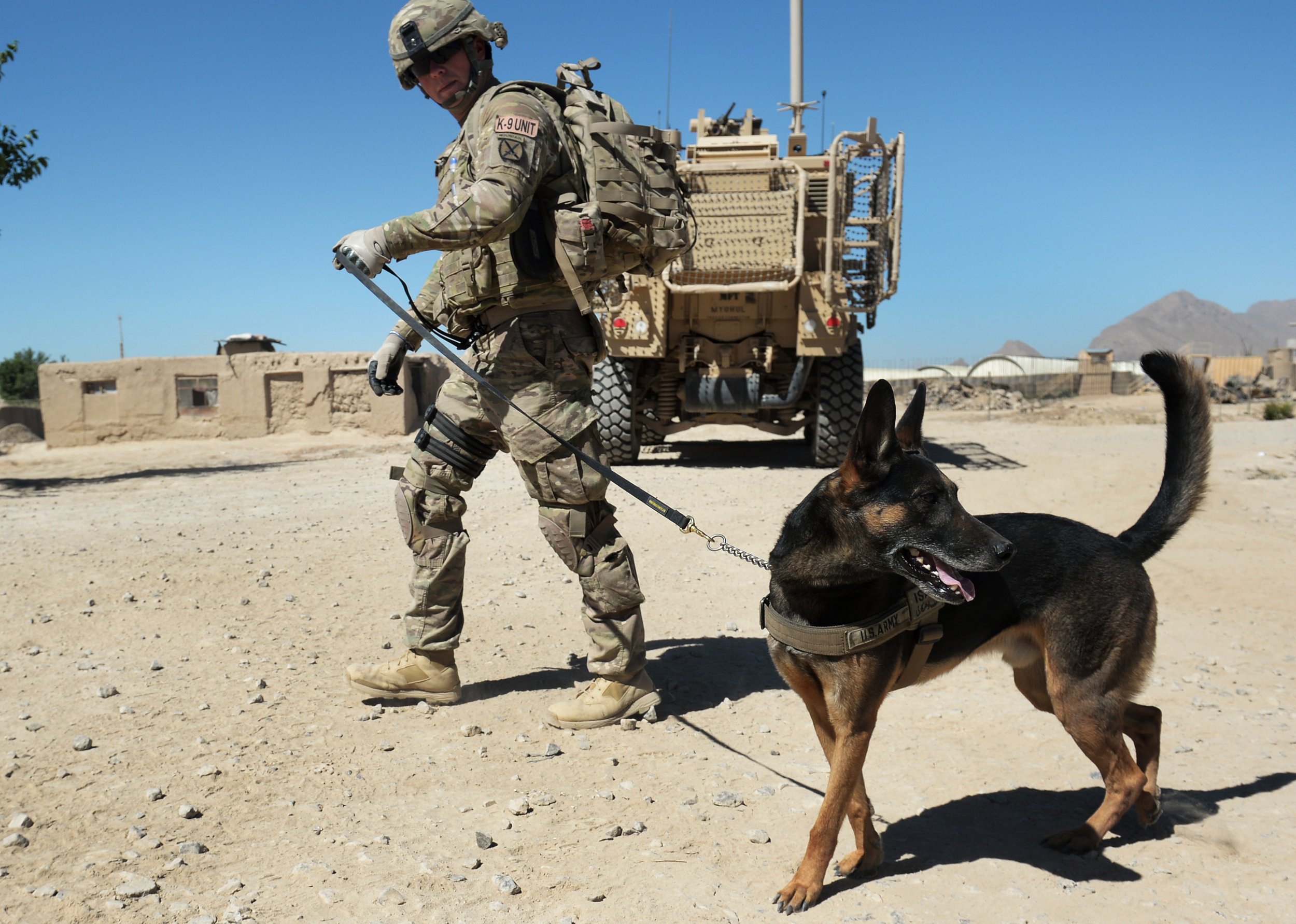 Military dogs that served in live-saving missions in overseas combat zones were mistreated when they returned to the U.S., according to a new Defense Department inspector general report.
The inspector general launched an investigation after service personnel raised concerns that the canine war heroes—that served in Afghanistan between 2010 and 2014—were being largely neglected.
Army personnel who handled them said that once the dogs returned to the U.S., some were left in kennels for up to 11 months, mistreated through lack of care and attention, and others may have been put down, according to the report. No screening was done of people who wanted to adopt the dogs.
In Afghanistan, the dogs worked alongside brigade combat teams as bomb-sniffers on potentially lethal missions.
Several soldiers searched for and rescued their dogs from Army kennels, the report said.
An Army spokesman did not respond to multiple telephone and email messages from Reuters seeking comment. The news agency was unable to reach former soldiers who had issued complaints containing accusations of mistreatment of dogs with which they had worked.
The report faulted the Army for ignoring multiple Pentagon rules concerning the handling of dogs serving in the military.
"The Army did not use the DOD Working Dog Management system, as required by the Joint Military Working Dog Instruction and Army Regulation 190-12," the Inspector General said in the report.
The report also said that the Army improperly hired a private contractor to provide the dogs, breaking a rule that requires obtaining military dogs from the Air Force's 341st Training Squadron, responsible for teaching and distributing new active-duty dogs to all of the military services.
The U.S. Army currently has 1,600 Military War Dogs (MWD's), which are used in the field or for helping recuperating veterans, Bloomberg reported in August. There is one war dog for every three U.S. soldiers currently serving in Afghanistan.