War in Iraq: Islamic State Collapses As Military Kills ISIS Commander in West Mosul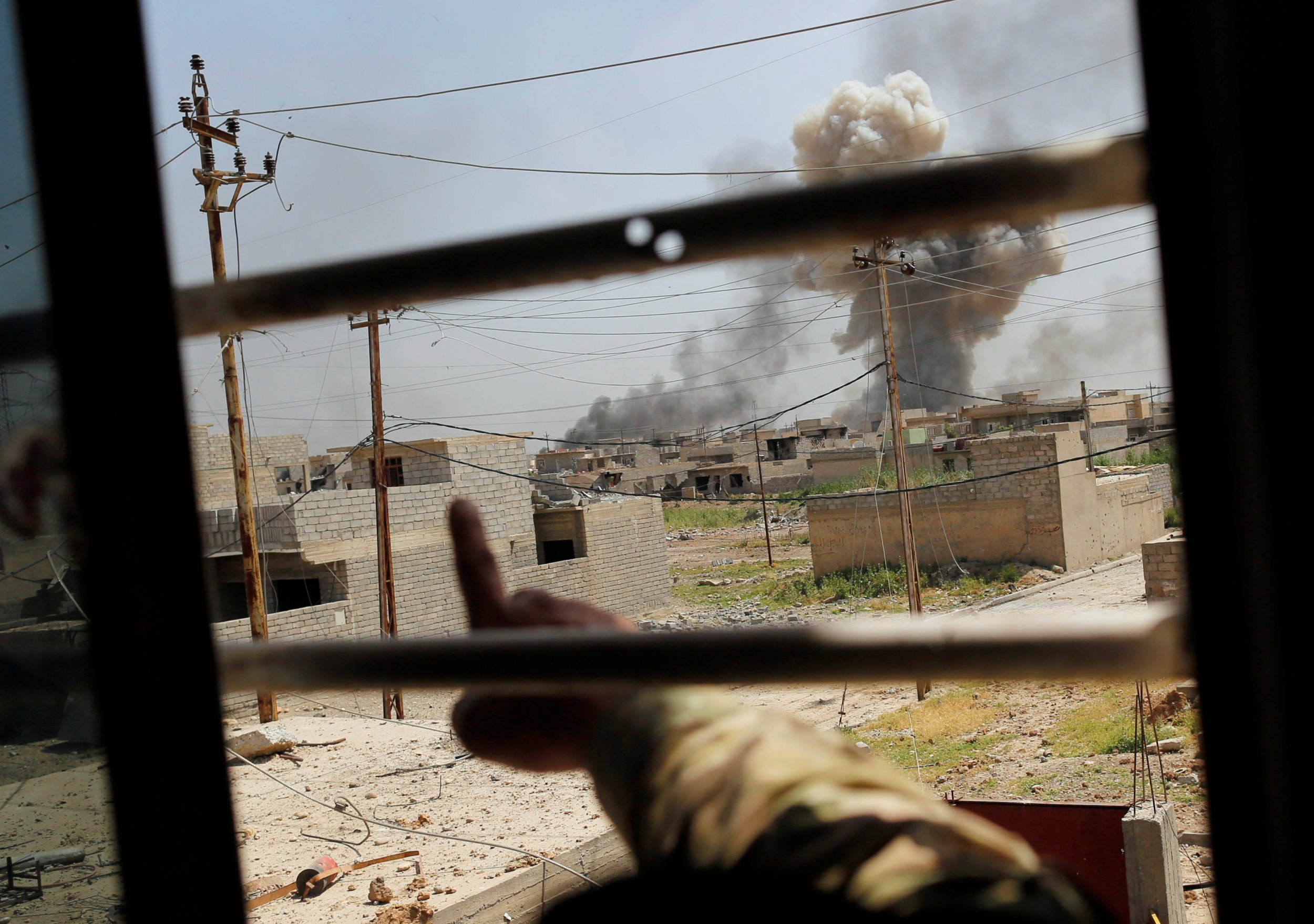 The Islamic State militant group (ISIS) has suffered major losses in its last Iraqi stronghold of Mosul in recent days as pro-government forces have rapidly advanced against the jihadists.
Facing regular suicide vehicle bombings and sniper fire from ISIS' final pockets of control over Iraq's second largest city, Iraqi troops and their allies, which include Kurdish forces, Iran-backed Shiite Muslim militias and a U.S.-led coalition, have beat the ultraconservative Sunni Muslim group back to a stretch of western Mosul along the Euphrates river. In the past 24 hours alone, Iraqi forces made lightning gains on a recently opened northwestern front, taking multiple districts such as Al-Islah Al-Zarai and killing local ISIS military commander Abu Ayoub al-Shami, according to local media.
Related: ISIS Fighters in Iraq Killed by Wild Boars Before They Can Ambush Locals
With ISIS' casualties mounting and escape routes to the militants' territory in neighboring Syria narrowing, the group that controlled nearly half of Iraq in 2014 has put up fierce resistance in defending the collapsing lines of the less than seven percent that remains. Despite the jihadists' efforts, U.S. and Iraqi officials have predicted an early victory.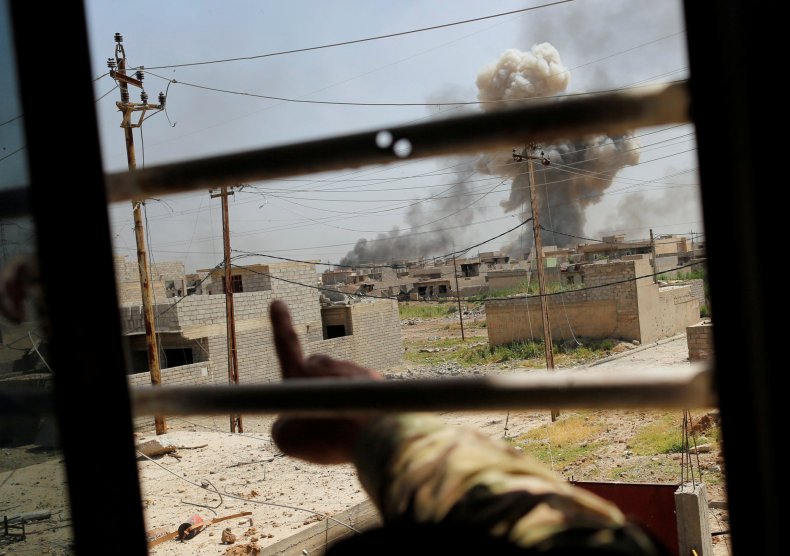 ISIS' recent losses come after Iraqi troops and local militias retook major cities across the nation in recent years, leaving only Mosul, pockets near the central city of Kirkuk and strips along the border with Syria under ISIS control. The ongoing Mosul offensive, which was announced in October by Iraqi Prime Minister Haider al-Abadi, retook the eastern half of Mosul earlier this year and has secured over 212 square miles of the west, Pentagon spokesperson Navy Captain Jeff Davis said Friday. Air Force Colonel John Dorrian, spokesperson for the U.S.' anti-ISIS Operation Inherent Resolve, said Wednesday that Iraqi security forces had retaken more than 18 additional square miles in the past week.
Dorian estimated last week that there were "probably well short of a thousand fighters" left in the city, making a claim cited Wednesday by Iraq's Emergency Response Division spokesperson that over 250 ISIS militants had been killed by Iraqi Joint Forces securing the northwestern neighborhood of Al-Haramat, particularly devastating to the jihadists. At the end of last month, Iraqi Army Chief of Staff Lieutenant General Othman al-Ghanmi said ISIS would be defeated in Mosul by the end of May.
ISIS' origins can be traced to Al-Qaeda in Iraq, which waged a deadly campaign against U.S. soldiers and the local Shiite Muslim community in the wake of the 2003 U.S. invasion and toppling of former Iraqi President Saddam Hussein. After a series of rebrandings and changes in leadership, current chief Abu Bakr al-Baghdadi took over what was then known as the Islamic State of Iraq in 2010 and later renamed it ISIS in 2013 after spreading his movement across Iraq and into neighboring Syria. The following year, Baghdadi made his first and only reported public appearance in the very city his group is desperately defending today when he declared himself the leader of a global caliphate from the Grand Al-Nuri mosque in Mosul.
That mosque stands on what has since become the frontlines of violent street battles between pro-government forces and the jihadists. Sometime during the offensive, the elusive Baghdadi is believed to have snuck into Syria where the group enjoys vast swathes of territory in the east, including lucrative oil fields near Deir El-Zour. ISIS faced an existential threat there as well, however, as a dual assault by a U.S.-backed, Kurdish-led alliance of Arabs and ethnic minorities, known as the Syrian Democratic Forces (SDF), and the Syrian army, supported by Russia, Iran and pro-government militias, routed the jihadists battle after battle.