War in Nigeria: Britain Bolsters Fight Against Boko Haram With 66 RAF Officers on Training Mission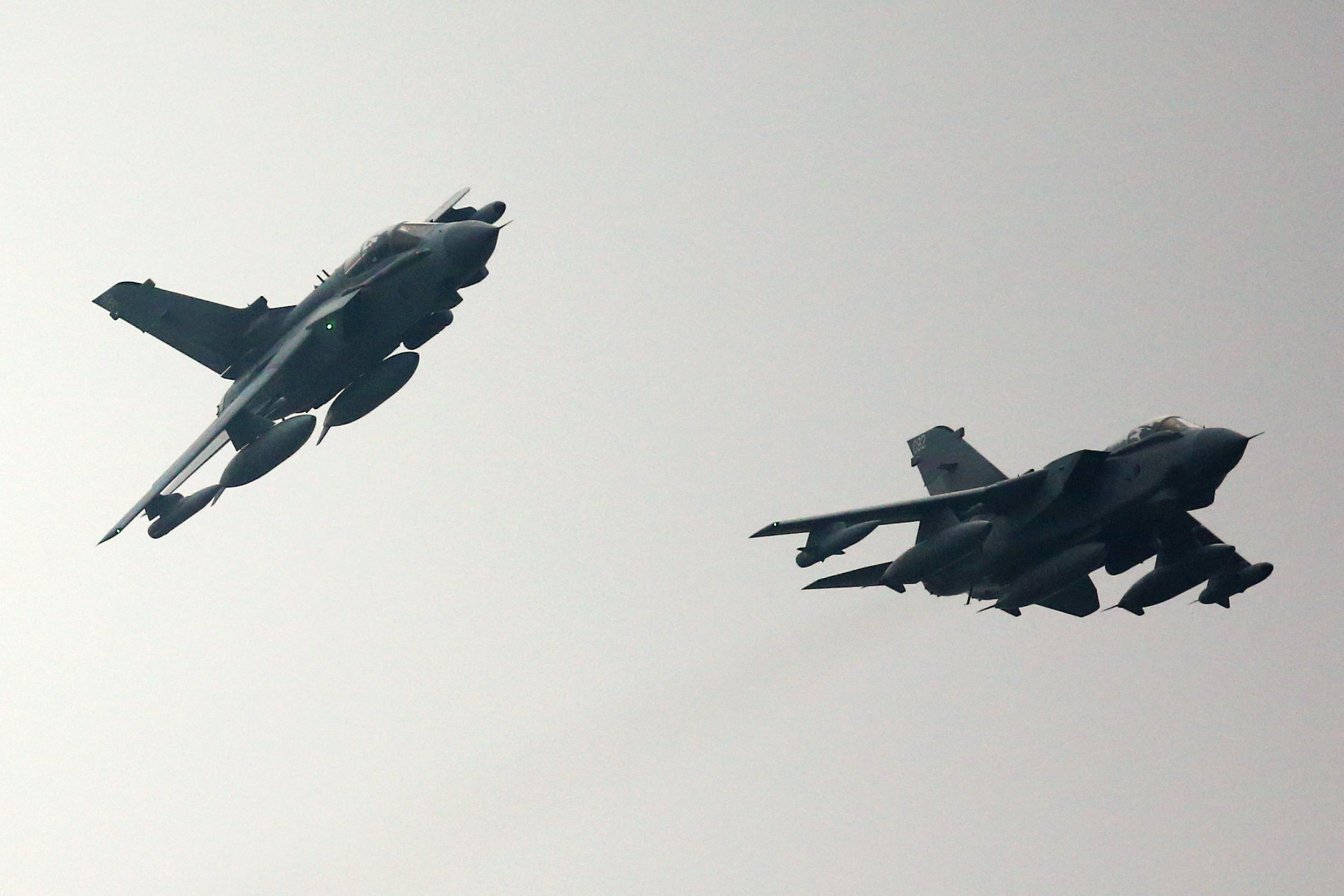 Britain's Royal Air Force (RAF) have sent dozens of officers to Nigeria to carry out a training mission for the West African country as it fights the deadly Boko Haram insurgency.
The U.K. deployed 66 officers earlier in June to undertake a six-week training mission for the Nigerian Air Force, according to a statement from the British embassy in Nigeria sent to Newsweek.
They will train their Nigerian counterparts in how to deter enemies from attacking their bases, while also overhauling the internal security of air force compounds.
Boko Haram, which has ties to the Islamic State militant group (ISIS), has attacked air force bases in Nigeria on several occasions. In May, members of the militant group overran a base in Maiduguri, the capital of Nigeria's northeast Borno State, where the insurgency has done greatest damage.
Back in December 2013, the militants again attacked a military airbase in Maiduguri, in which two operation and three decommissioned helicopters were destroyed.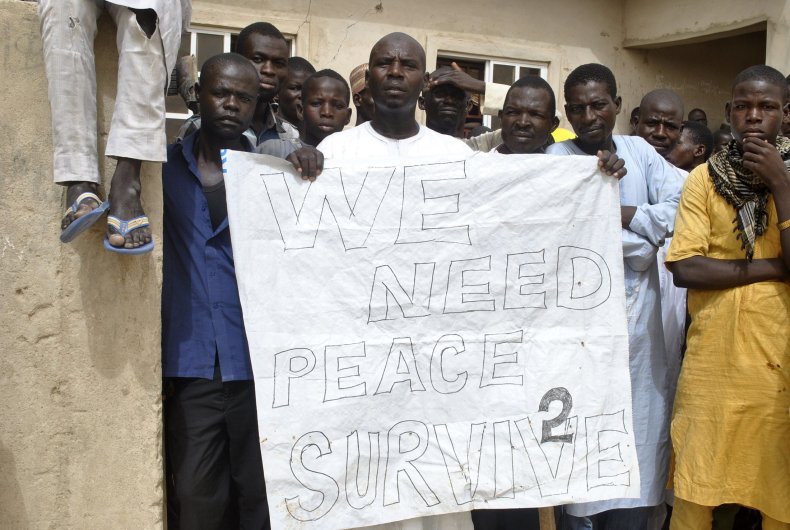 "Given the importance of bases in the airpower delivery matrix, it is not inconceivable to expect our adversaries to target our airbases," said the chief of the Nigerian Air Force, Sadique Abubakar. "Current intelligence reports keep highlighting the possibility of attacks on our bases."
A spokesperson for the British embassy in Nigeria, Joseph Abuku, tells Newsweek that the RAF troops will be teaching their Nigerian counterparts how to defend their bases against different types of attack, including the use of surface-to-air missiles.
Read more: Is Boko Haram really finished? The group has already carried out 50 attacks this year
Boko Haram has killed tens of thousands of people during its insurgency, which started in 2009, and has displaced more than 2 million. The militants have created a massive humanitarian crisis in northeast Nigeria that has left more than 5 million people without regular access to food.
But the militants have lost much of the territory they once controlled as a Nigerian military offensive, coupled with a regional task force, have driven them back into remote hideouts in the northeast and neighboring countries.
Nigeria has been seeking to expand the capacity of its air force for some time. The government of President Muhammadu Buhari has been trying to buy Super Tucano attack aircraft from Washington since 2015.
The sale was almost agreed under former President Barack Obama, but was put on hold after the Nigerian Air Force mistakenly bombed a refugee settlement in January, killing more than 100 people.
President Donald Trump spoke to Nigeria's Buhari in a telephone conversation in February, in which he "expressed support for the sale," according to a White House readout.
But some experts have questioned whether at this stage of the war against Boko Haram Nigeria should even be using air power.
The Super Tucano is an aircraft suited to fighting well-defined enemies with sizeable bases and could potentially have little impact in the effort against Boko Haram, which is now scattered across northeast Nigeria and the Lake Chad region and employs guerrilla tactics, like suicide bombings, former U.S. State Department expert on Nigeria, Matthew Page, told Quartz.
The U.K. has provided military support to Nigeria in the past. A regiment of British soldiers ended a four-month deployment in December 2016, during which they trained Nigerian soldiers in disarming improvised explosive devices (IEDs) used by Boko Haram.