Attack North Korea? 'We'll See' Says Trump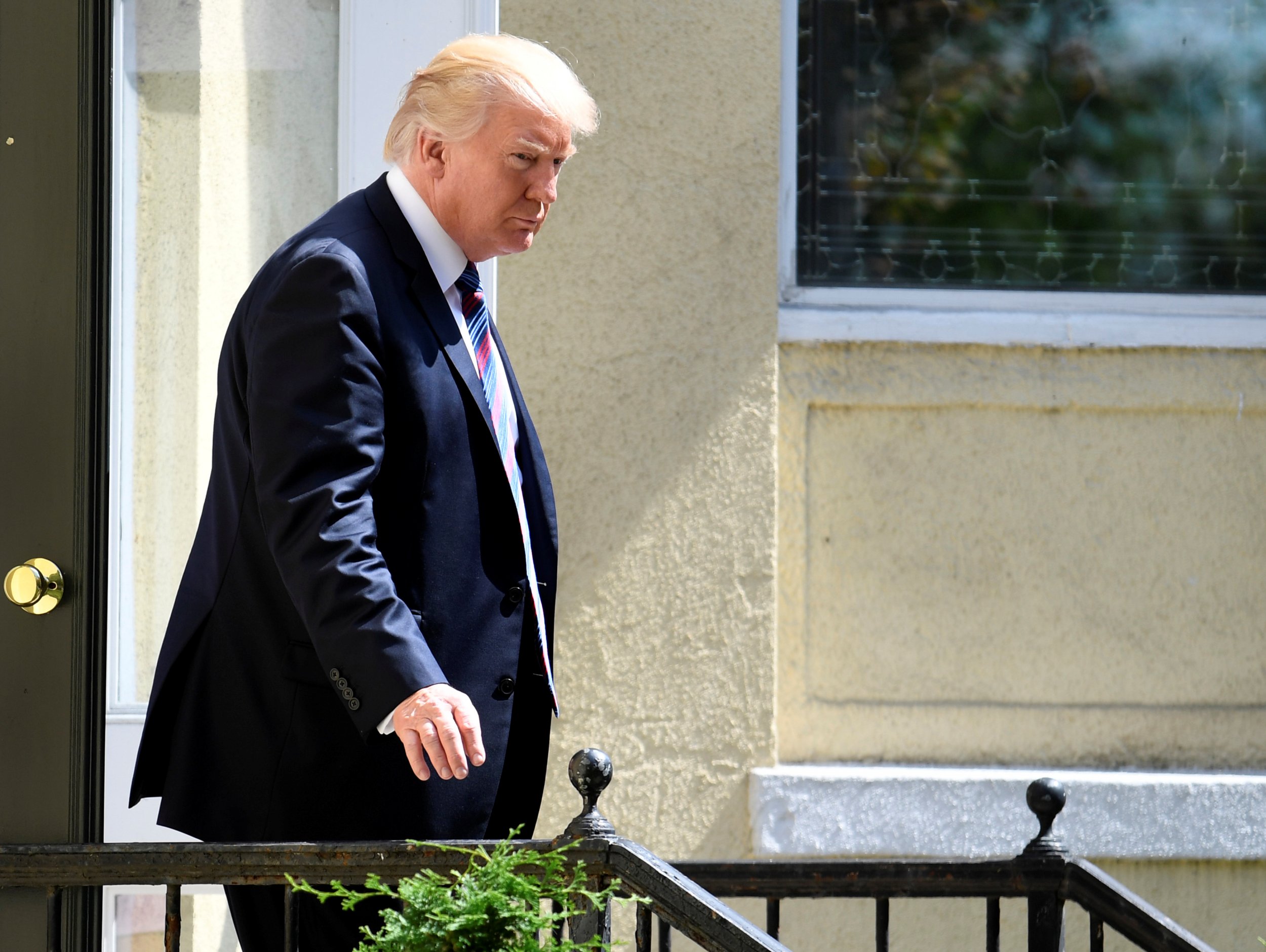 Donald Trump has responded to questions over whether he will take military action against North Korea following its nuclear test this weekend, commenting "we'll see."
The president was asked about the isolated nation following an announcement from Pyongyang on Sunday that it had successfully tested a hydrogen bomb that could be fitted to an intercontinental ballistic missile.
Leaving church on Sunday, Trump appeared not to rule out any options, responding to reporters asking whether he would attack North Korea by telling them "we'll see," and suggesting on Twitter that negotiations with Pyongyang were pointless.
"South Korea is finding, as I have told them, that their talk of appeasement with North Korea will not work, they only understand one thing!" he tweeted on Sunday following Pyongyang's announcement of its nuclear test.
The president also previously suggested that North Korea would be met with "fire and fury like the world has never seen" in response to North Korea's threat of physical action that came off the back of further United Nations sanctions.
The president also confirmed he would be meeting with military leaders late on Sunday to discuss the situation, tweeting: "I will be meeting General Kelly, General Mattis and other military leaders at the White House to discuss North Korea. Thank you."
As well as not ruling out a military response to Sunday's nuclear test by Pyongyang, the president also suggested further alienating North Korea, stating in a separate tweet: "The United States is considering, in addition to other options, stopping all trade with any country doing business with North Korea."
Countries that currently do business with both North Korea and the U.S. include India and China, which buys around 90% of exports from North Korea and would thus be facing the main burden of further sanctions NDTV reported.