War Over Religion? Turkey Warns of Holy War in Europe Between Muslims and Christians After Netherlands Election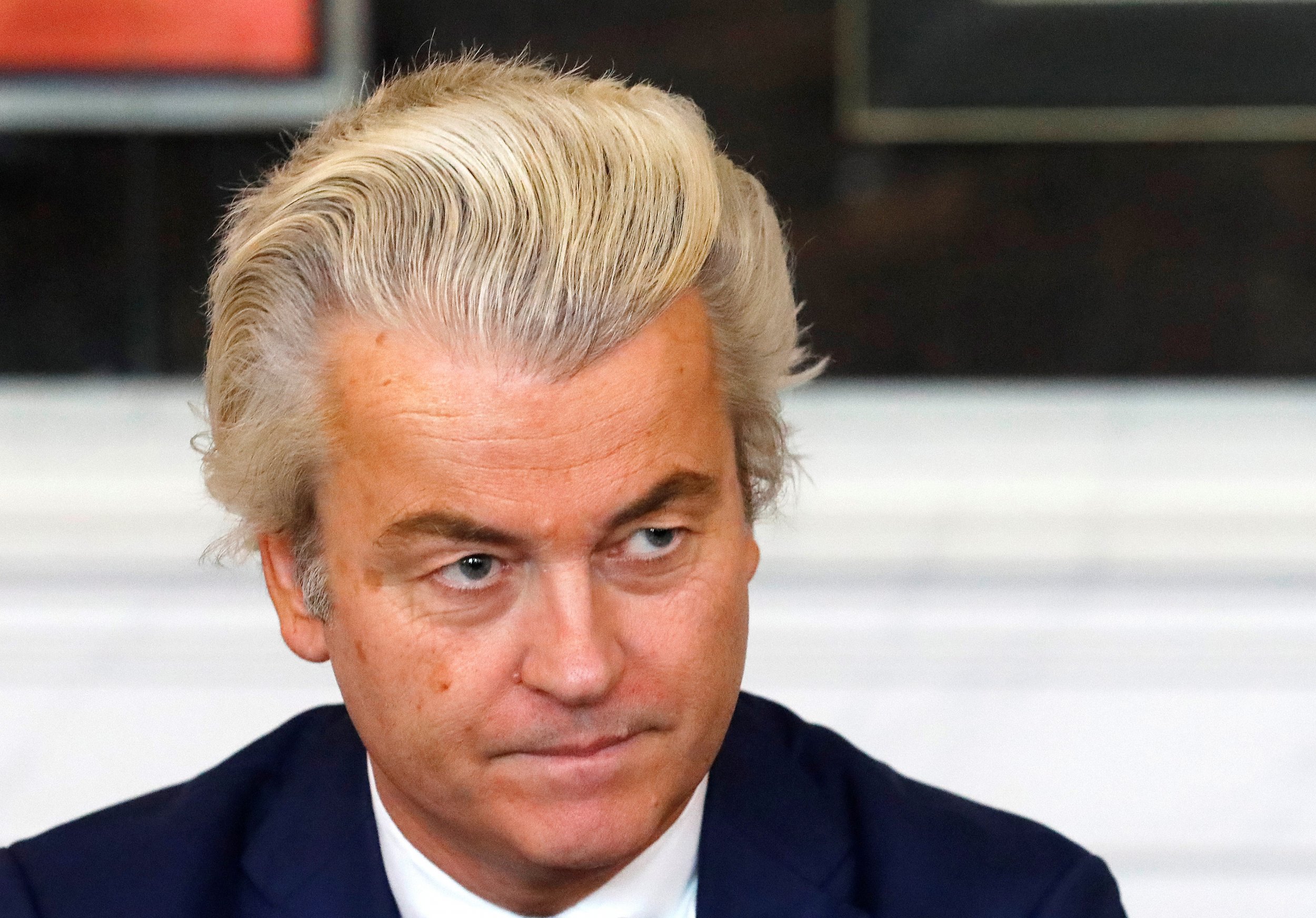 A Turkish foreign minister warned this week that "holy wars will soon begin in Europe," after an anti-Islam politician failed to win office in the Netherlands. Mevlut Cavusoglu, Turkey's foreign minister, said far-right leader Geert Wilders' loss to Prime Minister Mark Rutte's center-right People's Party for Freedom and Democracy in Tuesday's election didn't represent a new hope for Europe.
"Now the election is over in the Netherlands...when you look at the many parties you see there is no difference between the social democrats and fascist Wilders," he said according to a translation by Hurriyet. "All have the same mentality. Where will you go? Where are you taking Europe? You have begun to collapse Europe. You are dragging Europe into the abyss. Holy wars will soon begin in Europe."
Wilders came in second during the Dutch elections, winning only 20 seats, effectively shutting him out of coalition talks. Rutte's party won 33 seats in the 150-seat legislature with ballots in 382 of 388 municipalities counted. The voting results were largely seen as a victory for progressives in Europe at a time when far-right politicians are increasingly wooing voters with ant-Muslim rhetoric.
"Netherlands, oh Netherlands, you are a champion," German Chancellor Angela Merkel's chief of staff Peter Altmaier wrote on Twitter after the Netherlands election results began to trickle in. Merkel, who is running for re-election in September, told Rutte in a congratulatory phone call she was "looking forward to continued good cooperation as friends, neighbors, Europeans."
Wilders, who vowed to shut down all mosques, ban the Quran and seal the Netherlands' borders to Muslim-majority nations, ran an anti-Turkey campaign, at one point calling President Recep Tayyip Erdogan a "dictator." Erdogan, in turn, has labeled Dutch lawmakers "fascists" and "Nazis."
The heated attacks come as Turkish leaders have sought to persuade millions of Turks living in Europe to vote in a constitutional referendum in April that would broaden Erdogan's powers. Lawmakers in the Netherlands, Germany, Austria and Switzerland have in recent weeks banned pro-Erdogan rallies ahead of the referendum.
Turkish Foreign Minister Cavusoglu was blocked Saturday from entering the Netherlands because of security concerns. He was planning to attend a pro-referendum rally in Rotterdam, a large immigrant city that is about 20 percent Muslim. Erdogan said the Netherlands was "sacrificing Turkish-Dutch relations."
Europe's Muslim population is slowly growing, but it's unclear what potential holy war Cavusoglu was referring to. Muslims have grown from about 4 percent of Europe's population in 1990 to 6 percent in 2010, according to the Pew Research Center.