A New Russian Arms Race? U.S. Sends Tanks to Europe Because 'Preparing for War' is Good Policy, General Says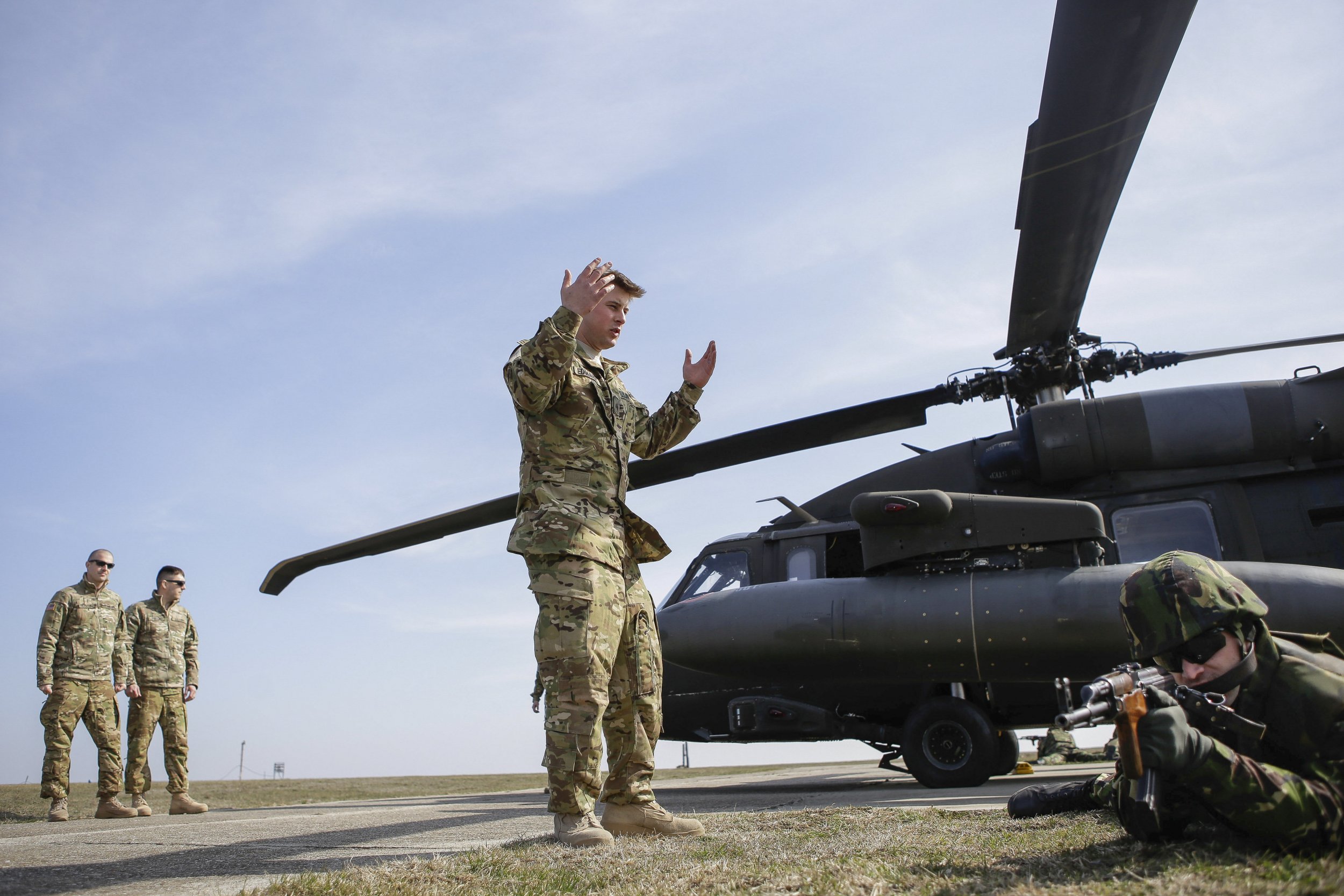 The U.S. Army is stepping up its presence in Europe to ensure NATO members that Washington will stand up to Russian aggression. From discussions about new bases to a surge in military equipment on the continent, thousands of more American troops could soon be on European soil, military leaders said. Moscow, in turn, warned that an increased U.S. presence could lead to a renewed arms race.
The military build-up represents a shift after years of Washington taking steps to reduce its presence in Europe after the threats of World War II and the Cold War had passed. But with Russia's annexation of Crimea from Ukraine in 2014 and increasingly regular air force missions over U.S. ships, the Pentagon has opted to reverse course, officials said.
"Since the fall of the Berlin Wall, we have enjoyed a respite from worrying about the basic security of the European order," David Shlapak, an international security analyst at the RAND Corp., told lawmakers in a March 2 House Armed Services Committee hearing. "That respite, ladies and gentlemen, is over."
The Army has sent tanks, helicopters and logistical support to its European bases in recent months, and scheduled joint exercises with Eastern European countries worried about Russia, including Estonia and Bulgaria. In February, the Army deployed 225 soldiers to Latvia as a show of force against Russian aggression. The Army also plans to hold training exercises in July near the Black Sea region in Hungary, Bulgaria and Romania with 40,000 troops from 20 nations. In northern Germany, it's looking at building new bases, Stars and Stripes reported.
"This is about the United States' contribution to NATO's decision to transition from assurance to deterrence," U.S. Army Europe commander Lt. Gen. Ben Hodges told Army Times.
The U.S. military already has nearly 70,000 service members in Europe. "War is expensive in both treasure and lives," Brig. Gen. Timothy Daugherty, head of operations at U.S. Army Europe, explained. "Preparing for war is a lot cheaper than executing one."
Defense Department officials have not been shy about their motivation. With Eastern European leaders concerned about Russian military assertiveness, the U.S. has sought to send a message of reassurance and solidarity.
"Atlantic Resolve is a demonstration of continued U.S. commitment to collective security through a series of actions designed to reassure NATO allies and partners of America's dedication to enduring peace and stability in the region in light of the Russian intervention in the Ukraine," the Pentagon previously said.
Meanwhile, Moscow's envoy to NATO, Alexander Grushko, has warned that any increased military activity near its borders could spark a new arms race.
"In general, this whole host of activities, coupled with the heightened activity—by which I mean the exercises and other training that NATO carries out almost daily near our borders—all of this creates a new reality," Grushko told state news agency RIA Novosti this week. "We know from the history of the Cold War that such a mixture of military planning and politics largely leads to a spiral of an arms race, to a spiral of confrontation, from which it is difficult to exit."