Conservative commentator Ann Coulter continued her criticisms of the U.S. women's soccer team on Sunday after Team USA's Ali Krieger and Megan Rapinoe spoke out about their negative feelings towards President Donald Trump.
Coulter, 57, who penned the 2016 pro-Trump book In Trump We Trust, took to Twitter on Saturday to mock Krieger for issuing negative comments regarding the president. Coulter responded to a CNN interview with the American soccer player — where she said Trump "warrants no respect" and defended her teammate Megan Rapinoe's refusal to visit the White House — by tweeting: "We'd rather hear from the team of under-15-year-old boys who beat them."
Coulter continued rebuking Team USA on Sunday, in a series of tweets where she vowed to ruin "soccer for as many people as possible."
"The WOS spreads! (That's the name of my new organization, War On Soccer)," Coulter tweeted on Sunday afternoon. "The country has been lost. However I am determined to go down swinging by ruining soccer for as many people as possible."
"I notice my anti-soccer columns get a chart-busting response. The Silent Majority!," the conservative pundit noted in another tweet, before sharing a Taki's Magazine op-ed by Theodore Dalrymple titled "I Get No Kick From Women's Soccer."
In the article, Dalrymple explained his position that men are better than women in soccer after he "happened to be in Paris when the final of the women's World Cup (soccer) was played." "The players were very good — for women," he wrote. "The problem is that women are not very good at this kind of thing, certainly not by comparison with men. If you want to watch soccer played well (I personally have a limited appetite for it), you should watch men."
Coulter also rebuked Newsweek's coverage of her remarks on Saturday, by claiming that the reporter downplayed Team USA losing to the FC Dallas Under-15 boys team by "calling it a mere 'scrimmage.'"
"In a real game, instead of 5-2, the boys might have won 12-2," she added.
The 2017 game between the two teams was a scrimmage by definition. As Newsweek previously noted, the purpose of the match was for Team USA to work on chemistry, defensive positioning and conditioning ahead of their two friendly games with Russia.
At the time, Team USA drew ridicule for losing 5-2 to the FC Dallas Under-15 boys team in the practice session.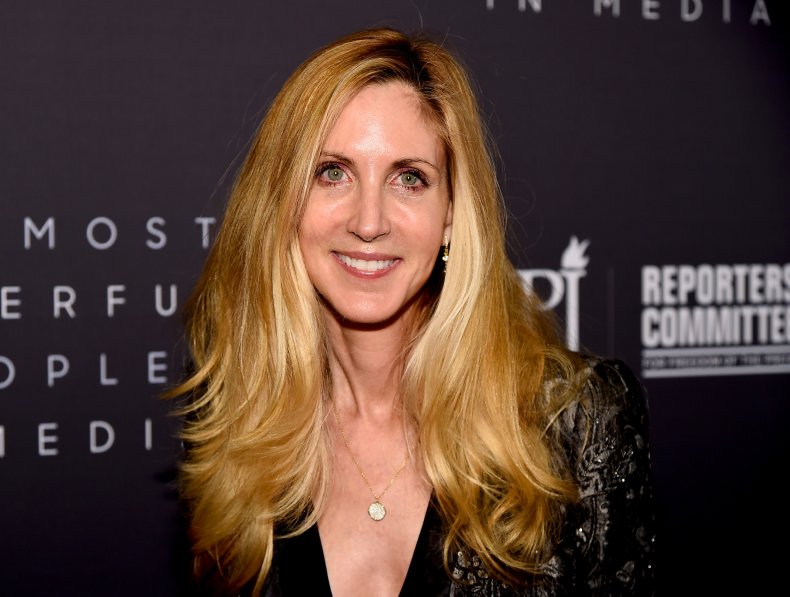 "Under 15 years old and they stomped the Women's WORLD CUP team," Coulter added in another tweet on Sunday. "5 goals in soccer is like 19 runs in a baseball game."
Coulter's comments over the weekend come after Rapinoe told a reporter in January that she'll refuse an invitation to the White House. "I'm not going to the f—ing White House," Rapinoe told Eight By Eight magazine. "No, I'm not going to the White House. We're not going to be invited. I doubt it."
Ahead of Team USA's World Cup final, Trump responded by saying that he will be inviting them to the White House for a visit regardless of whether they win or lose.
"I haven't spoken to everyone about it, obviously not myself, not Ali Krieger, and I suspect not many, if any, of the other players" would attend the visit, Rapinoe said when asked by reporters on Saturday, according to AFP.
The graphic below, provided by Statista, Illustrates how the USWNT has now won the FIFA Women's World Cup for the fourth time.