War in Somalia: Al-Qaeda Affiliate Al-Shabab Kills 24 in Ambush as African Peacekeepers Battle Jihadis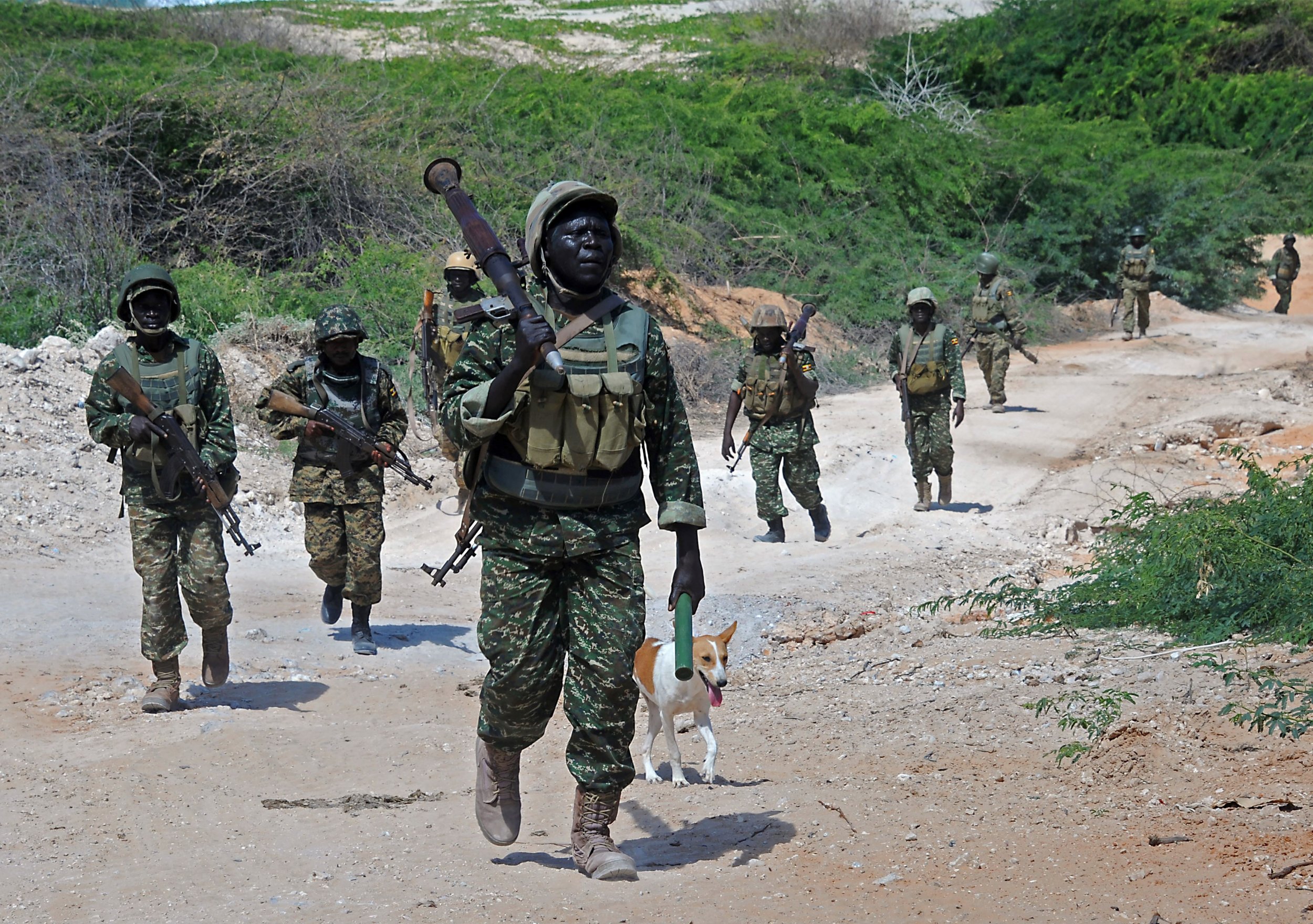 Fighting between Al-Shabab fighters and Somali government troops and African Union peacekeepers killed 24 people on Sunday, a regional official said, with the Islamist militants putting the death toll higher.
Al-Shabab ambushed a convoy carrying troops from the African Union Mission in Somalia (AMISOM) early on Sunday in the Bulamareer district of the Lower Shabelle region, about 140 km (85 miles) southwest of Mogadishu, Colonel Hassan Mohamed told Reuters.
Ali Nur, the deputy governor of Lower Shabelle region, said: "We have carried 23 dead AMISOM soldiers and a dead Somali soldier from the scene where Al-Shabab ambushed AMISOM today."
Abdiasis Abu Musab, Al-Shabab's military operations spokesman, said: "We have in hand 39 dead bodies of AU soldiers including their commander."
The casualty figure could not be independently verified. The numbers Al-Shabab and officials give usually differ.
Uganda's defense ministry said its soldiers were part of the AMISOM convoy and an unspecified number of its soldiers had been killed.
Al-Shabab wants to force out the peacekeepers, oust the Western-backed government and impose its strict interpretation of Islam in Somalia.