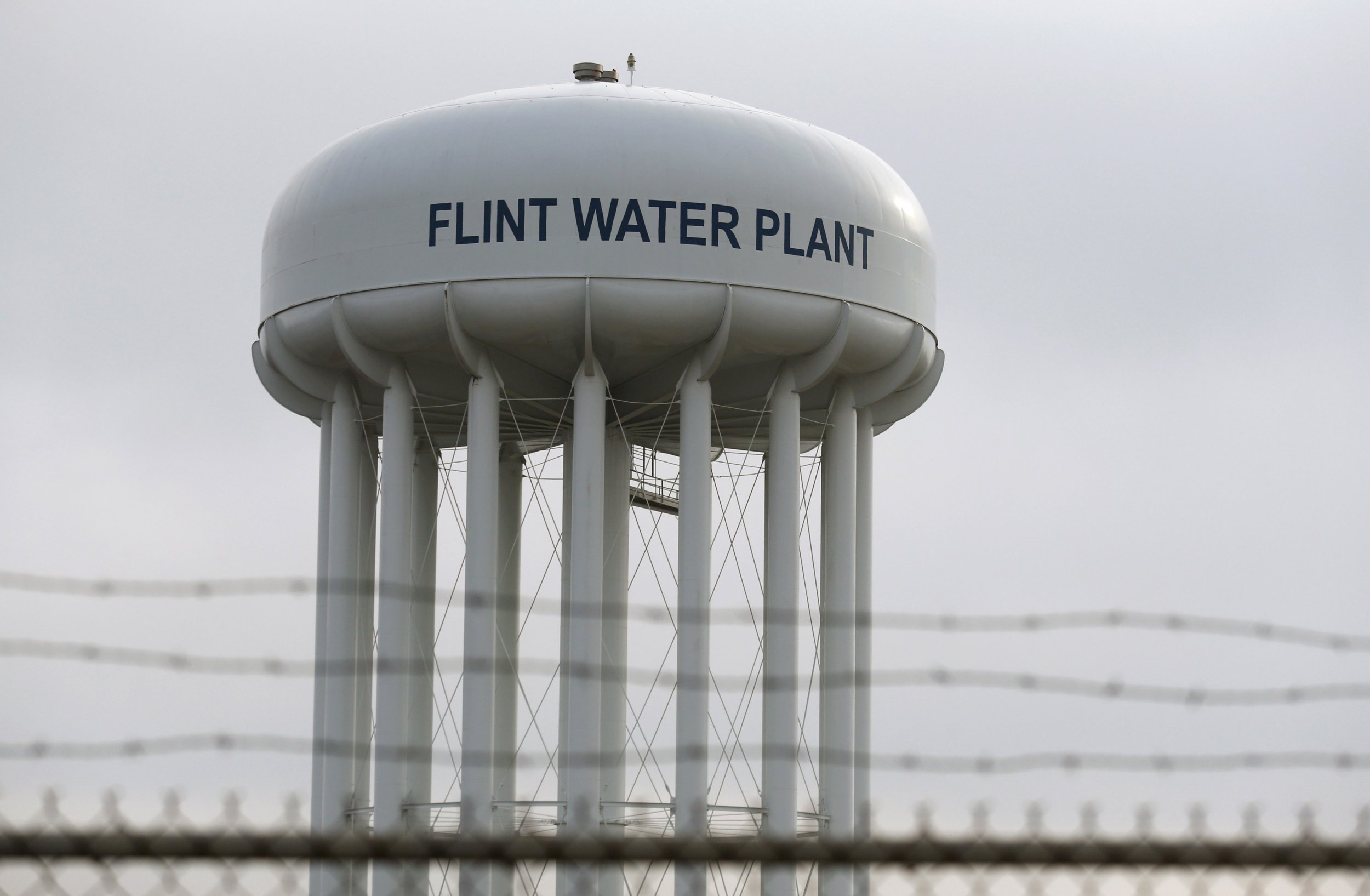 Years of talks about a "leaner government" haven't applied to the Department of Defense — and the U.S. military has run up a tab that could have covered some of the most pressing social issues in the country.
According to its latest "Cost of War" report, the Pentagon spent $1.46 trillion on war-related costs between 9/11 and June 2017. That comes out to about $250 million a day over sixteen years, or just over $91 billion a year. That money goes to military operational costs, support for deployed troops and transportation of personnel and equipment, among other costs tied to the War on Terror.
To put that into perspective, here are five projects the federal government could fully fund with just a small part of the Pentagon's war chest.
1. Tuition-free education at 4-year public colleges and universities: It would take $70 billion —or just about one academic year's worth of the Pentagon's war budget—to make all public colleges and universities tuition-free for undergraduates, according to Senator Bernie Sander's "College for All Act" introduced earlier this year.
2. Expanding Medicare to more than 16 million uninsured Americans: Much fuss has been made over how much it would cost to implement a single-payer health care system in the United States.
However, according to University of Amherst economics Professor Gerald Friedman, expanding government-run health care to millions of Americans doesn't have to be so expensive.
In a recent article for Salon, Friedman makes the case for a hybrid public-private system health care system predicated upon allowing Americans who are not disabled or over the age of 65 to buy into Medicare. Currently, there are 28 million Americans without insurance, 61 million covered by Medicaid or the Children's Health Insurance Plan and 181 million with private insurance.
Friedman estimates that providing health care to those who qualify for the expanded version of Medicare would cost $5,527 per person, meaning that the Pentagon's yearly war chest could provide Medicare for more than 16 million people.
3. Ending Flint's water crisis: It's been almost two years since Michigan Governor Rick Snyder apologized for the poisoning of Flint's water supply. So far, fifteen people have been charged with evidence tampering, negligence, and involuntary manslaughter.
But what residents want most—clean tap water—remains mostly elusive.
According to a state report from 2016, it would cost at least $216 million over the next few decades to fix and replace the city's 20,000 water pipes. And that's just the tip of the iceberg: Per a request by former Congresswoman Candice Miller of Michigan, the state requires up to $1 billion to cover transition costs—bottled water, continuous lead testing and health services for affected residents—until the new pipes come in.
Other costs— such as residents' rising water bills and lawsuits against the state for negligence —make Flint's water crisis one of the most expensive environmental catastrophes in U.S. history.
With the Pentagon's war budget, the federal government could fully fund the replacement of Flint's water infrastructure and relevant associated costs in about a week.
So far, the state and federal government have come up comparatively short: The state has allocated $250 million for infrastructure repairs, while Congress earmarked $170 million for Flint-related water projects in December 2016.
4. Providing housing for every chronically homeless person in America for 70 years: It is estimated that there are around 72,000 chronically homeless people in the United States, defined by the Department of Housing and Urban Development as anyone with a disability who has been homeless for at least a year or anyone who has been homeless four or more times in the past three years.
Health experts have argued that the most comprehensive and successful solution to chronic homelessness is providing permanent supportive housing with no strings attached. Studies show that this approach, known as Housing First, has proven best in reducing chronic homelessness in the United States and Canada.
According to a 2016 paper in The New England Journal of Medicine, "Housing First programs cost $8,000 to $18,000 per year of housing." Using the high end of that estimate, it would cost around $1.3 billion a year to provide stable and quality housing for the country's estimated chronic homeless population. At that rate, the federal government could continue to house the chronically homeless for a little over seven decades with one year's worth of Pentagon war spending.
5. Clearing Puerto Rico's debt: Long before Hurricane Maria wreaked havoc on Puerto Rico this summer, the island was reeling from monster debt. According to court filings, Puerto Rico owes bondholders $74 billion and has a little over $52 billion in unfunded pension benefits. These debts have forced the U.S. territory to implement drastic austerity measures over the last decade, the impact of which falls mostly on the island's working class.
In the aftermath of Maria, Puerto Rico's debt crisis stands in the way of recovery. As Eric LeCompte, executive director of Jubilee USA Network, a religious coalition that's fighting for Puerto Rico debt relief , told USA Today last month, "There's no way for Puerto Rico to be able to rebuild, let alone recover, unless the debt is canceled."
Talks of bailing out Puerto Rico have gone nowhere. Soon after Hurricane Maria hit the island, President Donald Trump suggested that the debt be "wiped out" in order to help it recover, but White House budget chief Mick Mulvaney soon walked back those comments. Trump also seemed to blame Puerto Rico's debt for the federal government's stalled responses to the storm.
The federal government would need just under a year and a half's worth of war funding to clear Puerto Rico of all of its debts.