In Lebanon, Syria and Hezbollah Battle Islamic State to the Death in New Front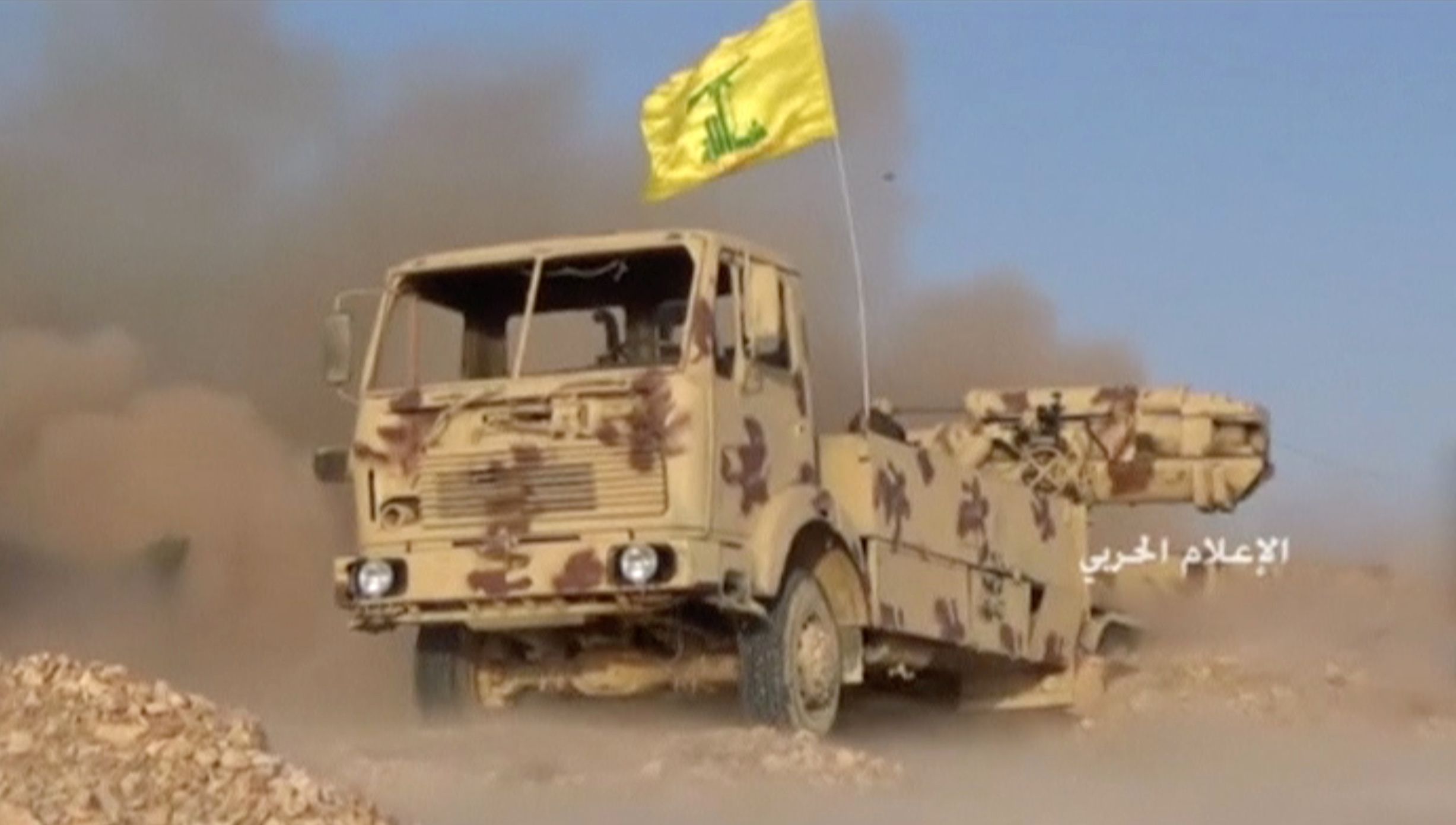 The Syrian military and its Lebanese militant allies have launched a major attack on the two countries' mutual border, where fighters loyal to the Islamic State militant group (ISIS) and other jihadist organizations have taken shelter.
Syria's armed forces teamed up Friday with militants from Lebanon-based Shiite Muslim group Hezbollah to wipe out a pocket of jihadist activity near the eastern Lebanese village of Arsal. From this mountainous region, members of ISIS and Hayat Tahrir al-Sham, an Al-Qaeda affiliate formerly known as the Nusra Front, have used the unrest in neighboring Syria to establish a presence and launch deadly attacks on Lebanese border villages. Both Hezbollah and the Lebanese army have been active in preventing border infiltrations by militants and, while Lebanese Prime Minister Saad Hariri suggested that his country's military would spearhead operations in the barrens of Arsal, Hezbollah appears to have taken the initiative.
Related: Russia and Iran help Syria's military take oil and gas fields from ISIS
"I can confirm that the operation against the Takfiri [terrorist] groups has been launched," a representative of Hezbollah told Newsweek Friday. The group declined further comment on the offensive.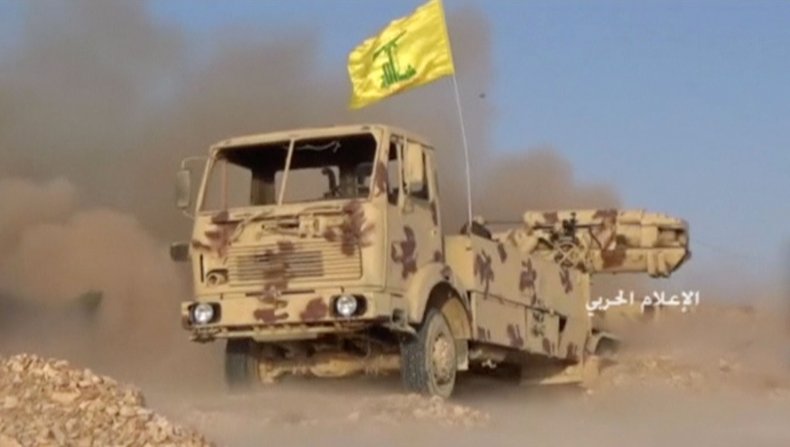 The joint operation had been launched from two different points: the west Syrian village of Flitah and the Lebanese village of Wadi Al-Kheil, according to Deutch Presse-Agentur. Hezbollah's forces reported major gains on both sides of the border, according to the group's affiliated media station Al Manar, which reported that Hayat Tahrir al-Sham's main base of operations had already been destroyed. Hezbollah and the Syrian army reportedly bombarded positions held by Hayat Tahrir al-Sham and ISIS with mortars and missiles before Hezbollah advanced with further support from Syria's air force. Last week, Syrian jets carried out rare airstrikes on the Lebanese region in anticipation for Friday's battle.
Hariri maintained that there would be no coordination with the forces of Syrian President Bashar al-Assad in upcoming operations, Reuters reported. Hariri is a staunch opponent of Assad and has blamed him and Hezbollah for the death of his father, former Lebanese Prime Minister Rafic Hariri. Hariri's assassination in 2005 precipitated the end of Syria's roughly 15-year occupation of Lebanon that effectively terminated 15 prior years of civil war there between various religious and political factions. Hezbollah, which receives significant support from Iran, is the only militant group in Lebanon to maintain a standing army after peace talks.
Hezbollah Secretary General Hassan Nasrallah hinted last week that his forces would soon launch a major attack in the region, saying, "It's about time we put an end to the threat of the militant groups in Arsal's outskirts," according to Al Jazeera. The Lebanese army, from which up to nine soldiers remain under ISIS captivity in the region, confirmed it was not involved in Friday's battle, but it has reportedly set up checkpoints outside Arsal to safeguard the passage of civilians and prevent the entrance of militants into the country.
"The army is deployed to prevent the infiltration of militants into the town of Arsal. It is also protecting the people and the camps of Syrian refugees," Telecommunications Minister Jamel Jarrah told Lebanon's state-run National News Agency.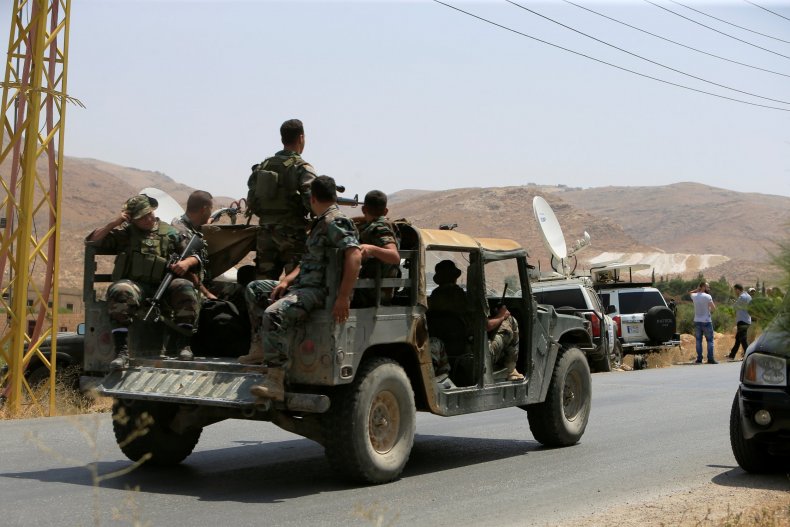 Due to its links to Iran and its involvement in bombing attacks around the world, the U.S., Israel and a number of European and Gulf Arab states have designated Hezbollah to be a terrorist organization. It has, however, proved to be an effective fighting force against ISIS, especially in Syria, where its forces bolstered the beleaguered Syrian army in the early days of the 2011 uprising against Assad. Hezbollah has also routinely fought with other Syrian insurgent groups that once received covert CIA backing but have reportedly since been cut off by President Donald Trump.
The Pentagon remains a supporter of the majority-Kurd Syrian Democratic Forces battling ISIS in its de facto capital of Raqqa in northern Syria and continues to condemn Hezbollah's role in the conflict.