War in Syria: Almost Half a Million Syrian Refugees Return Home to Look for Their Loved Ones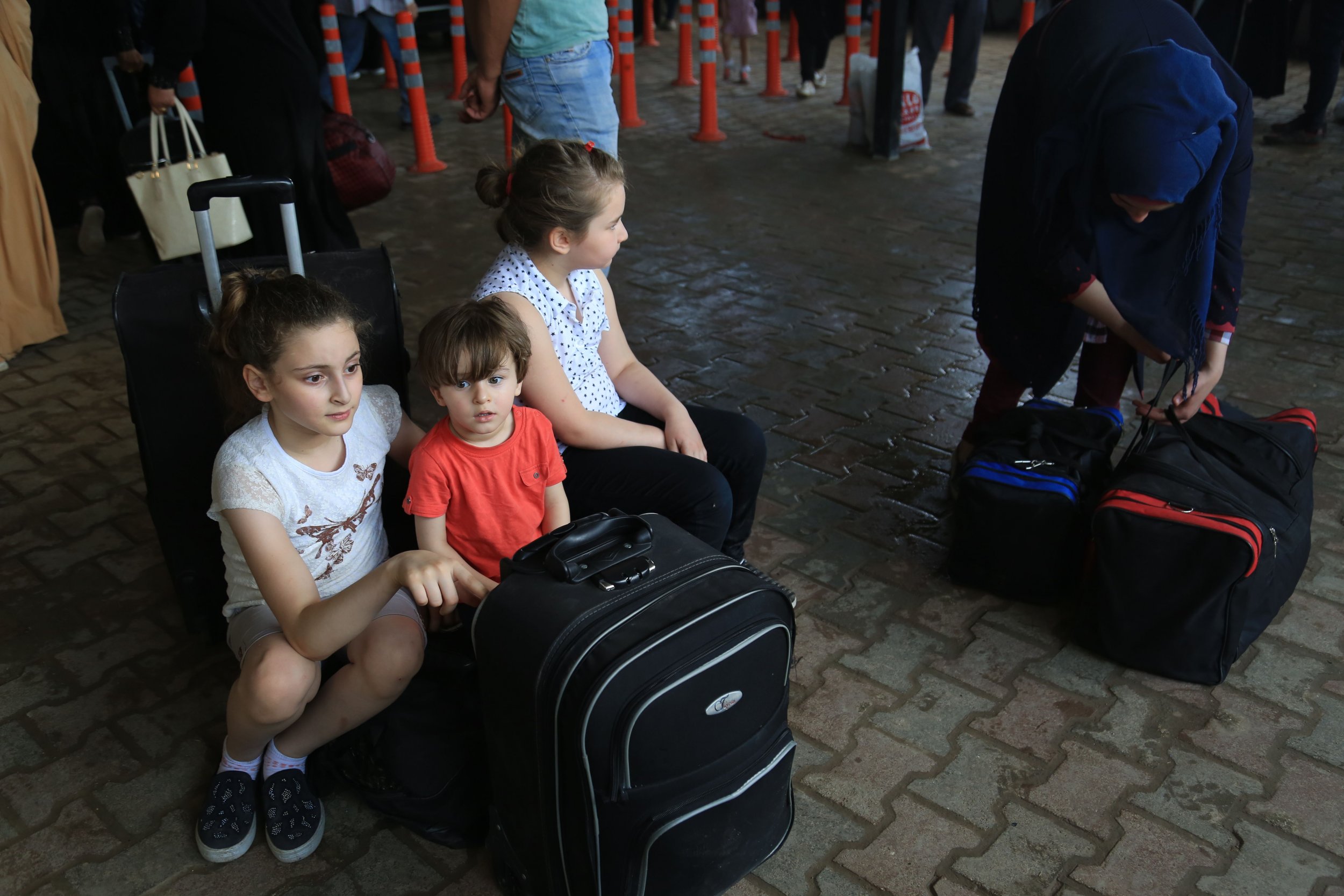 Nearly half a million Syrian refugees have returned to their homes since the beginning of the year, according to the U.N. refugee agency UNHCR.
Humanitarian agencies recorded a "notable trend of spontaneous returns to and within Syria in 2017," the agency spokesperson Andrej Mahecic said on Friday, with more than 440,000 internally displaced people going back to their homes in the first six months of this year.
Another 31,000 refugees have come back from foreign countries in the same period, particularly from Turkey, where authorities agreed to open the borders to allow thousands of people to celebrate the end of Ramadan with their families. Some of these refugees will opt to return to Turkey, but others will stay, according to local media reports. In total, 260,000 refugees have gone back to Syria from neighboring countries since 2015.
Most people returned to the cities of Aleppo, Hama, Homs and Damascus, over which the government has taken back control from the rebels. The reasons for their return vary: Some are looking for their missing relatives, others want to find out what's left of their belongings and others think the security situation has improved enough for them to come home to live.
However, the U.N. warned that the country is far from being safe, and uncertainty still abounds. "While there is overall increased hope linked to the recent Astana and Geneva peace talks, UNHCR believes conditions for refugees to return in safety and dignity are not yet in place in Syria," Mahecic said in the statement.
The six-year-long internal conflict has resulted in the involvement of international actors, including Russia, Iran, Turkey and the U.S., and has created 5 million refugees. The war has also compromised water and food supplies in parts of the country, as well as health, educational and other basic services. The UNHCR denounced the difficulty aid convoys have in regularly reaching internally displaced people, even in newly accessible areas.
In an address to the U.N. Security Council on Tuesday, special envoy for Syria Staffan de Mistura said the violence in the country has decreased since Russia, Turkey and Iran signed a de-escalation memorandum on May 4 in Astana, Kazakhstan. But while some towns have returned to some degree of normalcy, in other areas ongoing fighting has actually intensified.